Bandai Namco Entertainment America and FromSoftware have unveiled a new story trailer for Elden Ring during the 2021 Game Awards. The trailer sets the stage for the overarching backstory of Elden Ring, centralising players in the lore of demigods, war, and battle. Check it out below!
As seen above, a hooded woman cryptically narrates the world-shattering events that lead to the current world-state of The Lands Between — the setting of Elden Ring. The retelling opens on the theft of the 'Rune of Death' by unnamed thieves, leading to the downfall and death of myriad demigods and the shattering of the eponymous Elden Ring, framed by a city under siege by thousands. It continues into a sweeping scene depicting a pitched battle between named characters General Radhan and Malenia, The Severed which ends in a seemingly brutal stalemate. The narration ends with an ode to, presumably, the player to unite the fractured world of the Lands Between.
This trailer truly puts the collaboration between game director Hidetaka Miyazaki and George R.R Martin front and centre in sweeping, epic scope with saturated, colourful visuals and a central focus on the idea of death and failing godhood. Martin penned the legends and underpinning lore referenced in the trailer above with Miyazaki taking Martin's work and creating the present world for players to experience.
Personally, I think it's awesome to get some concrete lore about the world and major players and the world's history. It looks like the title will have a great breadth and depth of history and perhaps will become more overt in its telling of it. I can't wait for the community to unravel and define that together.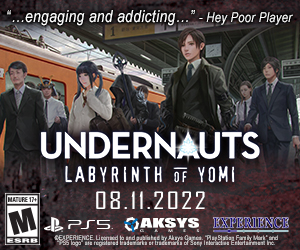 Elden Ring will launch on February 25th worldwide for PlayStation 5, PlayStation 4, Xbox Series S|X, Xbox One and Microsoft Windows via Steam.
Stay tuned to RPGFan for all news Elden Ring and RPG!