WARK! Get your gyshal greens ready! Chocobo GP, the new racing game starring everyone's favorite Final Fantasy steed, is launching digitally for the Nintendo Switch on March 10th, 2022. Furthermore, a free version, Chocobo GP Lite, launches beside it.
You can watch the release date announcement trailer below:
What is in the free version of the game? I'm glad you asked! Players can try out the prologue of the game's Story Mode as well as take part in local and online races with up to eight other players. Chocobo GP Lite also allows you to take part in 64-player tournaments via the Chocobo GP mode. The stipulation is that whoever hosts any of these races must have the full version of Chocobo GP. If you decide to upgrade to the full game, rest assured that your save data does carry over.
Compete with Vivi, Steiner, Terra, Gilgamesh and more Final Fantasy staples in a variety of race types: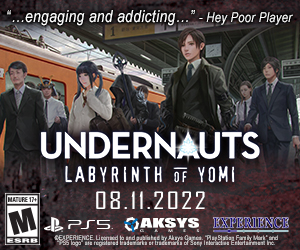 • Time Attack: Players can challenge themselves to beat their personal best times on various courses. Players can also asynchronously race against others from around the world to get the best time.
• Series Race: Players will compete for the top spot in a series of four races; can be played alone or with friends.
• Custom Race: Players can create their own challenging races with custom rules, both alone and with friends.
Stay tuned to RPGFan as we reach the finish line for Chocobo GP's release date. Until then, you can Wish List the game on the Switch eShop, and check out a bevy of new screenshots below with more on our game hub.