Pokémon trainers, let's meet the two clans of the Hisui region: the Diamond and Pearl Clans! Nintendo and the Pokémon Company International revealed a new trailer for their upcoming Pokémon Legends: Arceus.
Meet the Diamond Clan and Pearl Clan in the trailer below:
In the trailer, you meet the leaders of the two clans. Adaman is the blunt, blue-haired leader of the Diamond Clan, while the cautious Irida is the leader of Pearl Clan. Besides the clans, the Ginkgo Guild, led by Ginter, is a group of merchants that sell their wares to trainers and villagers alike. Here is a bit of info and artwork for each, direct from Nintendo:
Adaman​

Adaman serves as the leader of the Diamond Clan and has Leafeon as his partner Pokémon.​

This daring young man hates to see time go to waste and likes to rush forward without worrying too much about particulars.

​

Irida​

Irida serves as the leader of the Pearl Clan, and her partner Pokémon is Glaceon.​

As a leader, she feels it is important to have the courage to face the vast Hisui region. Though she is suspicious when first meeting people, she will slowly come to trust the player thanks to the help they provide in quelling the noble Pokémon.​

​

Introducing the Ginkgo Guild Merchants

​A group of merchants known as the Ginkgo Guild also operates in the Hisui region. Not native to Hisui, members of the Ginkgo Guild travel around the various locations of the region, selling the wares they have gathered.​
Lastly, players with save data from Pokémon Brilliant Diamond or Pokémon Shining Pearl have the opportunity to encounter the Mythical Pokémon Darkrai through a special research request, which you can see in-game below.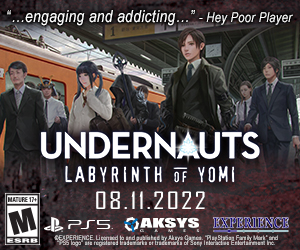 Pokémon Legends: Arceus releases for Nintendo Switch on January 28th, 2022. Stay tuned to RPGFan for all news Pokémon, and learn more on the game's official website!