I've got a few friends coming over today to look at apartments in my area. I hope they find something! I miss them. They live down in Florida, and I live in North Carolina. (I think I've mentioned that in this column at least three times.) For all of our readers outside the United States, the translation there is "too far to reasonably see them on a remotely routine basis."
We've got some good RPGs coming this week! We're still in kind of a dead zone as far as new releases are concerned, but there's a duo's worth of fresh intrigue as well as a smorgasbord of ports. Now, I'll preface by saying that if you're not a PC player, this won't look great. And if you don't own a Switch, either, it's downright negligible. It happens. Things will be brighter fairly soon. February and March both feature several heavy-hitters, and there's a bit more goodness in store for January!
---
Runewaker – January 10th (Windows)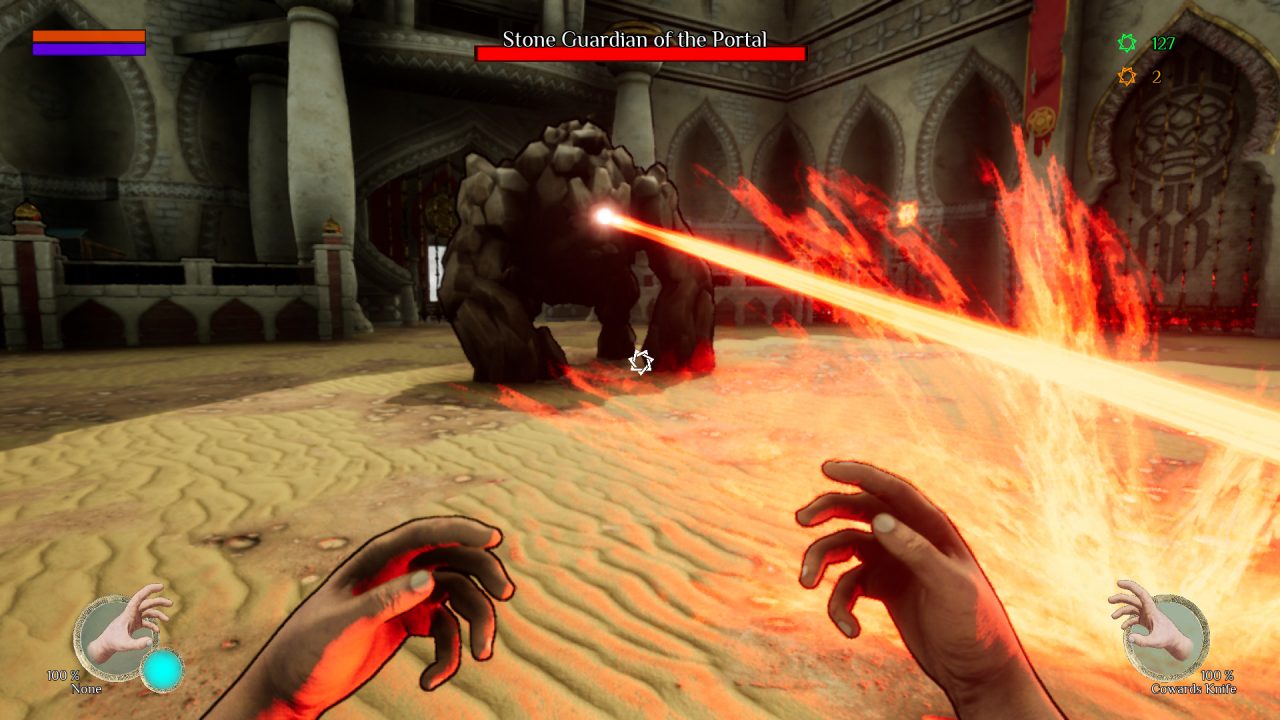 Don't let the name lead you astray — Thricefold Studios is helmed by just one developer who's doing their best to deliver a great Souls-like with Runewaker. One of the terms used in the game's official Steam page description is "magic-slinging," and who doesn't like slinging magic? I, for one, would love to sling magic.
There's a corrupt government to topple, a citizenry who have succumbed to a spell of madness, and plenty of shortcuts worth discovering as you traverse the fallen city of Rune. There's also, evidently, a "Stone Guardian of the Portal" shooting beams of flame all over the place, so uh, do tread lightly?
---
Sakura Alien – January 10th (Windows)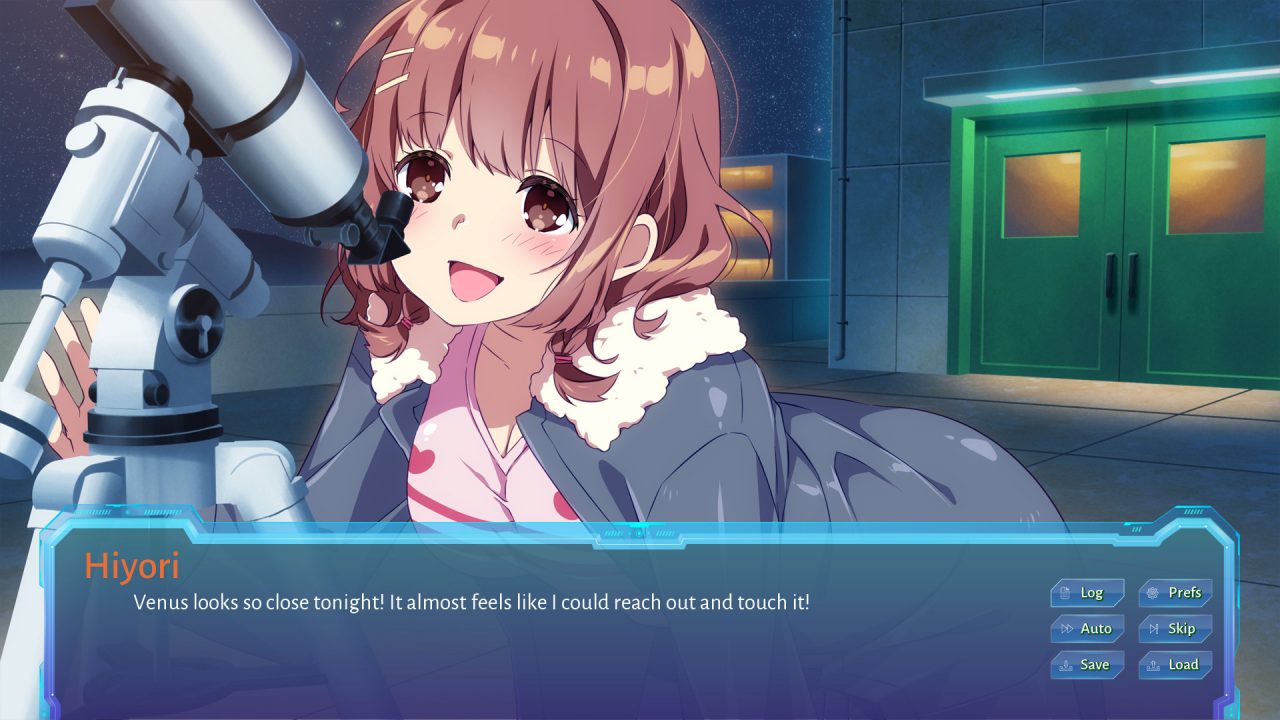 Okay, this one's quirky, so hopefully that means it's chock full of charm. In Sakura Alien, the lead character, Haru, is an astronomy-obsessed university student whose life goes sideways when a strange girl enters into his life who claims she's an alien.
In fact, she goes one step further, instantly claiming the guy as her husband. The alien princess, Ena, is as delighted to learn more about "Earthling culture" as bumbling hero Haru is to uncover the mysteries of the cosmos. But there's a third party — Hiyori, a fellow human being who is determined to win Haru's affections no matter Ena's intent.
It's not exactly Hamlet, but Sakura Alien looks like a fun time.
---
Also Coming This Week
More RPGs coming this week, you say? Honest to goodness, yes. They're almost here. They're as real as can be. Read on.
Legend of the Phoenix – January 11th (Windows)
Legend of the Phoenix is an otome visual novel that sparkles with every frame. Seriously, I can't rave enough about its art design. It's not too shabby-looking in other regards, either. Conversation choices that will affect the outcome? Sweet. A cute-sounding love story? Literally sweet. That said, I gave Legend of the Phoenix a look over on Google Play, and it seems like it's teeming with microtransactions. If you've played it on mobile, maybe you can chime in and let us know how dire that part is, because I'd love to give it a whirl but, you know. There are limits.
Monster Hunter Rise – January 12th (Windows)
Surely you've heard of Monster Hunter Rise. It was kind of a big deal when it launched for the Nintendo Switch last year. Our wonderful Des Miller gave the game a 90, citing its lack of immediate endgame as one of its only cons. Well, that's changed thanks to Rise's ongoing slew of updates. We've also got a review of the PC version up today from the wonderful Dom Kim, who bumps up that score and gives Monster Hunter Rise an elusive Editor's Choice award. My my. If you've been waiting for the PC port with its 4K bells and whistles, now is your time to… rise.
Sorry for that bit.
Eternal Radiance – January 13th (Switch)
A squire, Celeste, sets out to prove herself worthy of knighthood. An action-packed role-playing game with a lovely anime aesthetic. A Switch port of a well-received 2020 PC game. What is it? If you guessed Eternal Radiance, congratulations! You read the header.
Mary Skelter 2 – January 13th (Windows)
It's been a few years since Idea Factory's dungeon-crawling fairytale sequel landed on PS4 and Switch, but PC fans can finally escape a living prison filled with vicious nightmares in Mary Skelter 2. Good luck surviving and all that.
Kansai: The Second Turn HD – January 14th (Switch)
A teenager with the ability to relive the death of every corpse he touches lands himself smack dab in the middle of another murder case after the events of a 2010 visual novel titled Jisei. And, you know, I've gotta say, that's what happens when you go around touching corpses. Kansai: The Second Turn HD should be a cautionary tale.
---
Anything calling to you this week? Or are you still consumed by Final Fantasy XIV: Endwalker?
You mean there are people who aren't playing Endwalker? And you're saying that you're possibly even one of them? Why, then, won't my login queues go down already? I just want to chop wood for a couple of hours whilst sipping chai tea lattes IRL. I don't ask for much.
I do ask that all of y'all have a wonderful week! Be excellent to each other. And stay safe, for goodness sake! It's a jungle out there.