Originally, the six Final Fantasy Pixel Remaster titles were planned to release in 2021. In December, Square Enix confirmed they wanted to spend more time on fan favorite Final Fantasy VI to ensure it lives up to expectations, and moved the release to sometime in February.
This morning Square Enix revealed that Final Fantasy VI Pixel Remaster launches February 23rd, and you know, that's not far off! Like the previous five games in the series, FFVI is coming to Steam, iOS, and Android on that date. Also like said Pixel Remasters, it will contain several updates:
Universally updated 2D pixel graphics, including the iconic FINAL FANTASY pixel character designs created by Kazuko Shibuya, the original artist and current collaborator.
A beautifully rearranged soundtrack in a faithful FINAL FANTASY style, overseen by the original composer Nobuo Uematsu.
Improved gameplay, including modernized UI, auto-battle options and more!
Supplemental extras like the bestiary, illustration gallery and music player.
Along with this announcement come a host of new screenshots:
Lookin' good, Ultros!
Along with simply getting the game itself, pre-ordering on Steam, either Final Fantasy VI itself or by picking up the six-game bundle, you'll get access to some pre-order bonuses in the form of bonus music tracks and some special wallpapers. We have samples of the wallpapers below to give you a peek at the real thing:
As for those music tracks, buckle up, because they are very promising! The "Timelapse Remix" tracks from FFI-V have been fun listens, so I can't wait to hear new remixes from my favorite old-school Final Fantasy:
The Decisive Battle (Timelapse Remix)
Terra's Theme (Timelapse Remix)
Searching for Friends (Timelapse Remix)
Locke's Theme (Timelapse Remix)
Aria di Mezzo Carattere (Instrumental)
And that's all! Now we just have to… okay, hang on, I have to talk about one particular screen shot before we are done: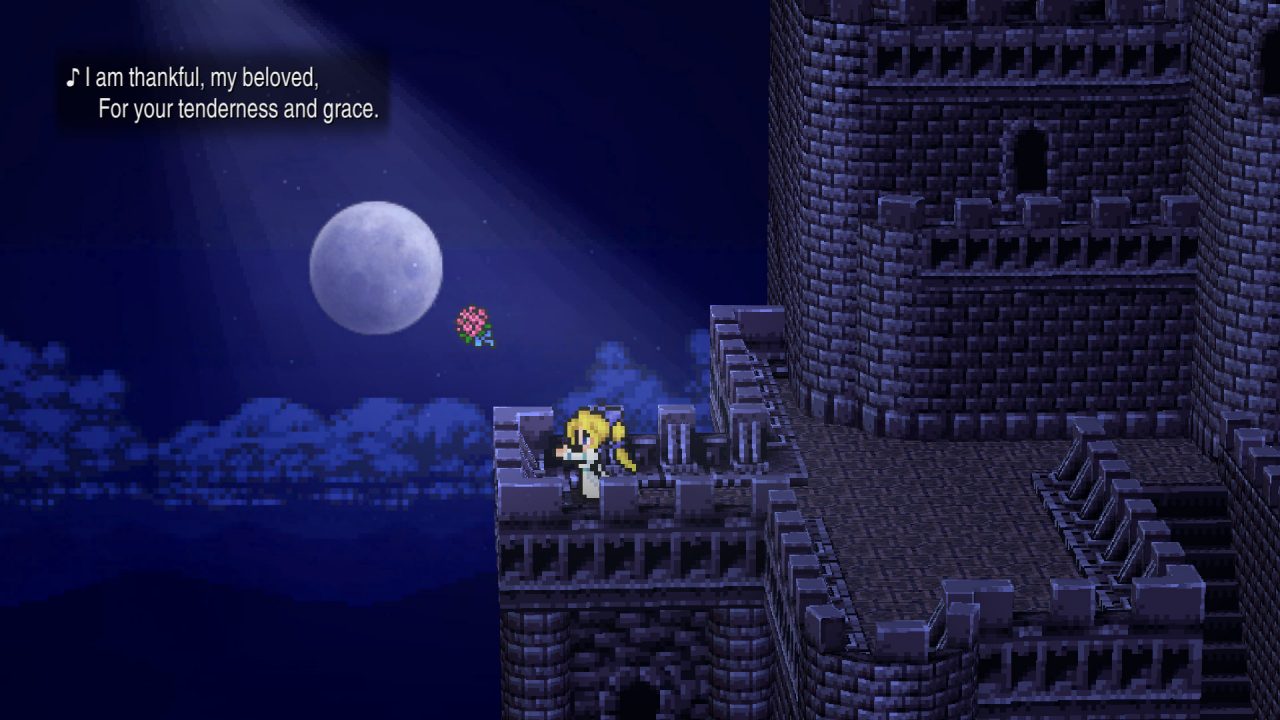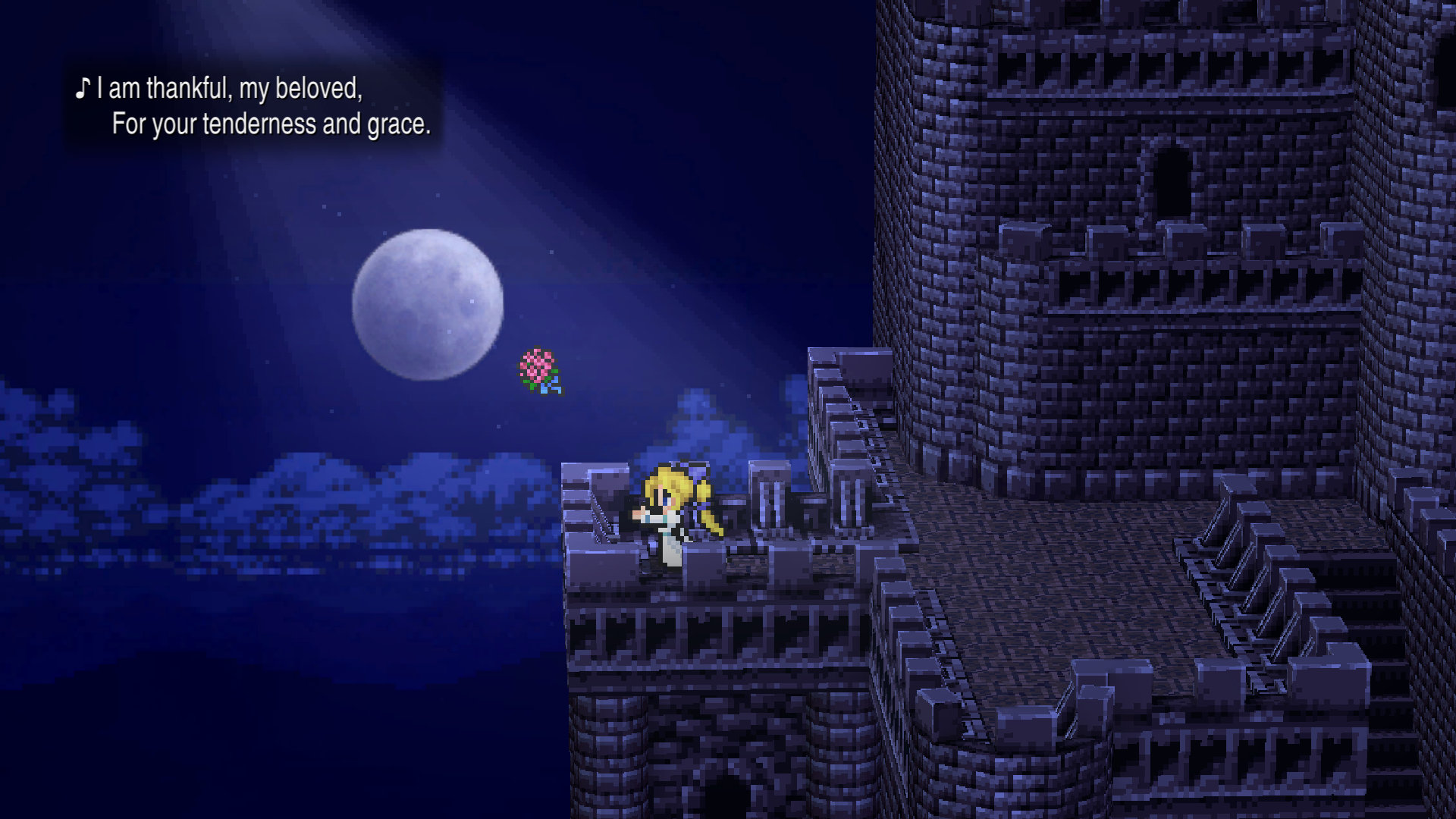 Not to play favorites, but there is some magic to Final Fantasy VI's opera scene rarely seen elsewhere in 16-bit RPGs. That Square Enix chose to go the extra mile here with 2D-textured 3D models in a visual style very similar to the HD-2D seen in Octopath Traveler, Triangle Strategy, and the Dragon Quest III remake tells me they understand what it means to players, and wanted this scene to be particularly special in this new version.
I, for one, can't wait. Look for Final Fantasy VI Pixel Remaster on PC, iOS, and Android on February 23rd, and join me in hoping for console release news in today's Nintendo Direct.