The classic Valkyrie series is back with an entry that is sure to mix things up! During Sony's latest State of Play event, Square Enix showcased a trailer for Valkyrie Elysium, an action RPG set in in the aforementioned series.
Check out the debut trailer for Valkyrie Elysium below:
The game is built on Norse mythology just like the rest of the series and follows a young Valkyrie as she tries to stop Ragnarok from destroying the world. She must use a variety of weapons, magic, and powerful friends to save the world in the name of the All-Father, the highest god and creator of everything.
Unlike Valkyrie Profile, Valkyrie Profile 2: Silmeria, and Valkyrie Profile: Covenant of the Plume, the game is not being developed by tri-Ace. Instead, the game is being developed by Soleil Ltd. with character designs by Yuya Nagai of CyDesignation, Inc. However, one returning face from the original series is Motoi Sakuraba as music composer.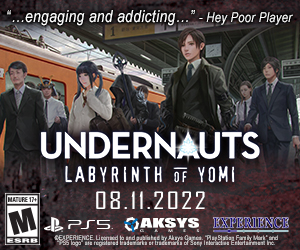 Valkyrie Elysium releases for PlayStation 4, PlayStation 5, and Steam sometime this year. Stay tuned to RPGFan as we learn more!