WrestleQuest is a new turn-based RPG themed around the golden era of professional wrestling, coming to us from developer Mega Cat Studios and publisher Skybound Games. It's scheduled to release this summer on all major platforms: PlayStation 4 and 5, Xbox One and Series X|S, Nintendo Switch, and PC (Steam). Enjoy the trailer below.
The game's quite the looker as you can see (and there's more screenshots to see below). There's an action figure quality to the sprites that's sure to appeal to old-school fans. WrestleQuest beckons us to explore a "massive pixel art universe," and I can believe that! Here's some background from the press release:
In WrestleQuest, players assume the role of a young wrestling hopeful, on his quest to become one
of the all-time greats while he powerbombs, slams, and suplexes his way to the top. Inspired by
icons like the legendary "Macho Man" Randy Savage, our hero must immerse himself in the world
of professional wrestling, which will not only test his athleticism but his will and conscience too.
Based off the trailer, the protagonist is cheekily named "Muchacho Man" Randy Santos, which would be gimmick infringement if it wasn't so distinctly cute. Something tells me there's more riffs on popular wrestler names in store.
WrestleQuest Boasts a Lineup of Legendary Grapplers
"WrestleQuest captures the spirit and passion of wrestling, through the lens of an unforgettable
RPG experience," said James Deighan, Founder of Mega Cat Studios. "Many of the team at Mega
Cat grew up watching wrestling and it holds an undeniable nostalgic place for us. This game is a
celebration of that world, complete with special fully licensed appearances by some of our favorite
wrestlers from the 80s, 90s and today."
I don't know how they did it, but Mega Cat managed to secure quite the stacked roster for this game. We'll apparently be seeing cameos from Randy Savage, Booker T, Andre The Giant, Jake "The Snake" Roberts, Diamond Dallas Page, Jeff Jarrett, "and many more." While the game seems to largely evoke nostalgia for the industry's heyday, I'm curious which current stars will be showing up. I know Kenny Omega's likely contractually barred from appearing in things nowadays, but the man's such a known RPG fiend that it would be a missed opportunity if there wasn't at least a passing reference to him.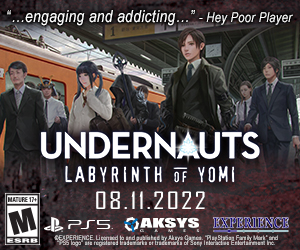 Some WrestleQuest Gameplay Info Worth Noting
We're promised "classic turn-based RPG combat that mixes real-time action with tactical choices," which you can see in the trailer. I like how battles seem to incorporate the core elements of a wrestling match, such as crowd engagement and pinfalls. There also seems to be a karma system, where we can steer the protagonist toward being heroic (face) or villainous (heel). I wonder if that could lead to different endings depending on our alignment at the end.
Another interesting detail is that our character is customizable to some degree. We get to "choose [our] moves, style, taunts, and even [our] entrance," which sounds really cool and is something I'd like to learn more about. The Create-a-Wrestler parts of wrestling games are always a personal highlight, and it's good that that element isn't totally lost even outside the simulation genre.
For more WrestleQuest information, you can visit the official website. The developers' passion for the sport slash performance art shines through in every little pixel, so you can bet that I'm keeping an eye on this project in the hopes that it just might rekindle my fandom. Whether you're a jabroni, a mark, or a jabroni mark, stay with RPGFan for the latest updates!