A new collection of Fallen Legion games is releasing for PlayStation 5, Xbox, and PC this summer. The collection includes Fallen Legion Revenants and Fallen Legion: Rise to Glory.
Each game will be available separately in digital form, while the physical releases will include both games in a single package. The physical release for PlayStation and Xbox is available for pre-order via the NISA Online Store, and includes both games, a digital soundtrack, and artbook for $59.99 USD, as seen below: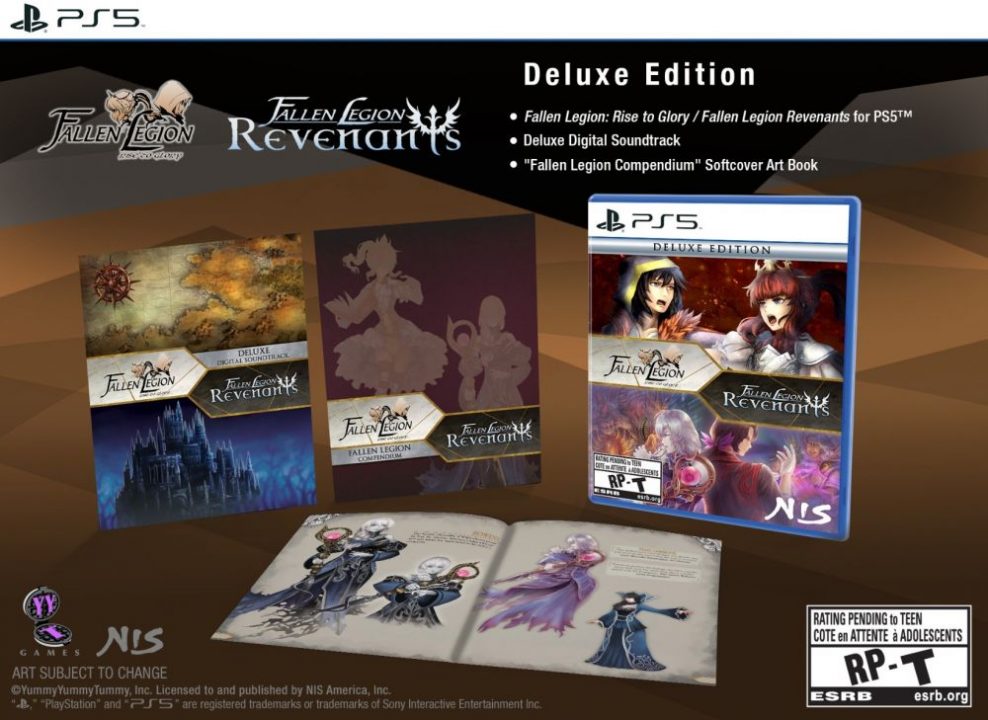 The announcement trailer for the collection is below, and you can learn more on the official website.
Both games include new features, but Revenants is receiving larger updates. Each game has a new playable character: Aleister in Rise to Glory and Winchester in Revenants. Revenants also includes a new "Crimson Rose" update that adds the following features:
Choose your challenge level with selectable difficulty modes.
New Archeus Fusion system offers more ways to enhance characters.
Additional weapons and deathblows to discover.
New mana chain attacks to master.
Faster battle speed and rebalanced gameplay.
Pick either English or Japanese voiceover options.
Fallen Legion: Rise to Glory and Fallen Legion Revenants will be available sometime this summer on PlayStation 5, Xbox One, Xbox Series X|S, and Windows PCs.