A Frog's Tale, a turn-based RPG with a unique rhythm combat system, is one of the many fantastic games that featured during the Wholesome Direct. The trailer gives us a look at the title's stunning pixel art, and also introduces us to some gameplay elements featured in A Frog's Tale. Considering this is a rhythm game it would be wrong of me to not comment on the game's soundtrack… which so far sounds absolutely fantastic, and is hopefully representative of what we can expect from the full release!
Talking of releases, A Frog's Tale doesn't currently have a release date, but the title does have an ETA of 2023 on PC.
A froggy turn-based RPG adventure with a musical twist! Execute actions to the rhythm of the music and explore a wide variety of unique settings in this animal world. Get swept up in an emotional story about friendship, loss, and love.
Everything We Know About A Frog's Tale So Far
A Frog's Tale currently has an ongoing Kickstarter campaign which provides an excellent in-depth overview on the title. All of the title's key features are outlined, including:
What is this? – A Frog's Tale is a charming froggy RPG with a musical twist on classic turn-based gameplay, featuring hand-animated pixel art inspired by retro consoles like the SNES and GBA, enhanced for the modern era. A unique rhythm combat system, puzzles, and platforming challenges all synced to the beat of our amazing soundtrack provide an epic journey that may remind you of Mario & Luigi: Superstar Saga, Kingdom Hearts, or Tales of Symphonia.

Story – You play as Norman, a young frog from the quiet forest village of Kero Pond. While investigating the abnormally large and aggressive bugs on the forest outskirts one day, an unlikely encounter with a mysterious cardinal bird sweeps our hero off on an extraordinary journey to find the broken shards of an ancient artifact with the alleged power to bring the dead back to life. Use your frog hops and swing your sword to overcome obstacles, solve rhythm-based puzzles, and defeat any monsters that oppose Norman's quest to find the broken shards. Along the way, you'll learn the truth of the ancient artifact's power and the secrets of the frog goddess Anura.

Rhythm RPG – "Rhythm RPG" means that more than just the battle system will have elements lined up to the beat of the background music. Our flexible systems allow us to manipulate world objects such as platforms, puzzle mechanisms, or object animations to any musical tempo.

Rhythm-action combat system – The unique combat system of A Frog's Tale combines classic RPG gameplay with our fresh take on rhythm action inputs. A banging battle soundtrack and juicy pixel animations blend together to create a satisfying synergy of audio and visual excellence, underlined by a thorough understanding of the balance of tradition vs. innovation in turn-based battles.

Hop to it! – Our world is designed around freedom of movement and the key ability of the frog: jumping! Hop up ledges and across gaps while you explore a gorgeous fantasy environment!

NPC's and side quests – We've put a ton of care into designing charming characters with a large variety of interesting personalities and appearances. One of the most endearing things about an epic adventure is the cast of unforgettable characters we meet and help along the way, and that feeling of truly making an impact in their lives. Many characters we encounter on our journey will offer our heroes optional side quests to complete that will reward the player with fun story moments, character development, or bonus items to aid our quest!

Interactable environments – Pay close attention to the context button in the HUD! Certain objects will outline in white and Norman will interact with them when the button is pressed. Experiment as you explore to gain a deeper connection with the world of A Frog's Tale.

Non-random encounters – Enemies can be found wandering freely while exploring or hiding and waiting to ambush the player. Coming into contact with an enemy begins combat and transitions to battle mode. If you land a jump or slice a vulnerable enemy with your sword, they may get stunned and give you an advantage during battle! Always mind your surroundings to gain the upper hand!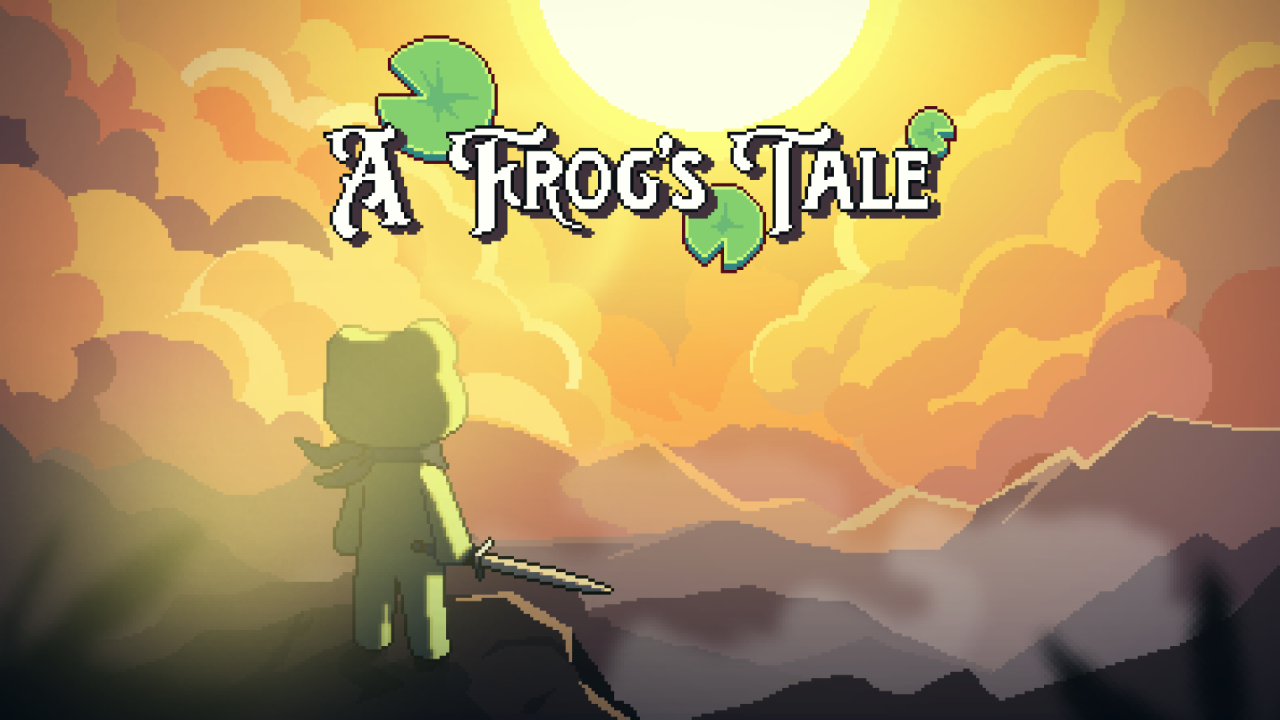 Personally, A Frog's Tale is one of the standout games from the past week of showcases, and it's definitely a game I'll be keeping a close eye on! At this moment in time, the game is currently only confirmed to be coming to Windows and macOS via Steam, but the Kickstarter campaign does mention that the developer would also like to bring the title to the Nintendo Switch!
If you're looking for more coverage on all the showcases that have taken place over the last week (and still to come), make sure to check out RPGFan's news feed, as we've been trying our best to provide coverage on all the RPGs that have made an appearance so far!