Through the vast ocean of stars, a beacon has been set: a release date! Square Enix announced that the latest entry in the action RPG series, Star Ocean: The Divine Force, launches on October 27th. Physical and digital pre-orders are now available for PlayStation 4, PlayStation 5, Xbox One, Xbox Series X|S, and Steam.
Along with this news, Square has treated us with three new trailers! Check them out below.
Release Date Trailer
Mission Report: #1 Main Characters and Combat
Raymond's Story: Opening Movie
Taking a page from Star Ocean: The Second Story, the latest game gives you the option of two protagonists: Raymond or Laeticia. The former is the captain of the Ydas, a space trading ship, while the latter is the princess-knight of Aster IV, an "underdeveloped planet." These two join a cast of characters all designed by Akiman (Star Ocean: Integrity and Faithlessness and the Street Fighter series).
Physical and digital Standard Editions as well as a Digital Deluxe Edition will be available on all platforms. The Digital Deluxe Edition includes a soundtrack and Armour, Accessory, and Weapons packs. Early purchases of Star Ocean: The Divine Force before November 30th, whether physical or digital, receive a "mini game pawn pack." Players who pre-order either the Digital Standard or Deluxe Edition will receive a weapon pack that includes the "'Greatsword' for Raymond, 'Lionheart's Blutgang,' and the 'Dual blades' for Laeticia, 'Flashing Naglering.'"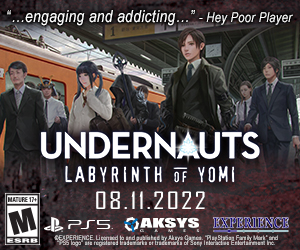 Stay tuned to RPGFan as we sail toward Star Ocean: The Divine Force's release date!