The next entry in Supermassive Games' The Dark Pictures Anthology is whisking us away on a weekend getaway, filled with… well, murder! The Devil in Me looks to be taking inspiration from the "torture porn" era of horror movies, popularized by films such as Saw and Hostel.
In The Devil in Me, which stars Oscar-nominated actress Jesse Buckley (who you may have recently seen in Alex Garland's Men), the Lonnit Entertainment TV crew gets a mysterious invitation to a hotel themed around the H.H. Holmes murder castle. They come to the hotel looking to film a show, but what they find is a depraved series of traps devised by their deranged host, Granthem Du'Met. It's up to the player to make decisions that will determine who lives and dies.
Check out the latest trailer below!
The Dark Pictures Anthology: The Devil in Me will be out for PlayStation 5, PlayStation 4, Xbox Series X/S, Xbox One, and Windows PC via Steam. If you're curious about pre-ordering the game, head on over to the official website. The Bandai Namco online store is also getting a special Animatronic Collector's Edition, which includes an animatronic bust, a map of the hotel island, a postcard, and more.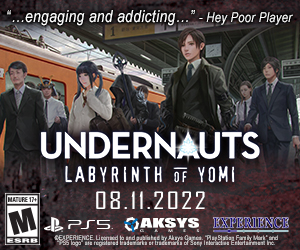 Stay tuned to RPGFan for more information!