Fans can finally pre-order physical copies of Dragon Quest Treasures, Square Enix has revealed. The game launches December 9th worldwide on Nintendo Switch for $59.99 USD via Amazon or the official webstore. Digital editions for Nintendo Switch will follow later.
Pre-ordering the game from participating retailers will grant you in-game rewards such as:
• Chimaera Wing (x5) – Returns players to base immediately without losing any treasure

• Better Buddy Bullet (x15) – Increases the likelihood of a monster wanting to join the player's gang

• Fullheal Pellet (x5) – Fully restores the HP of a single ally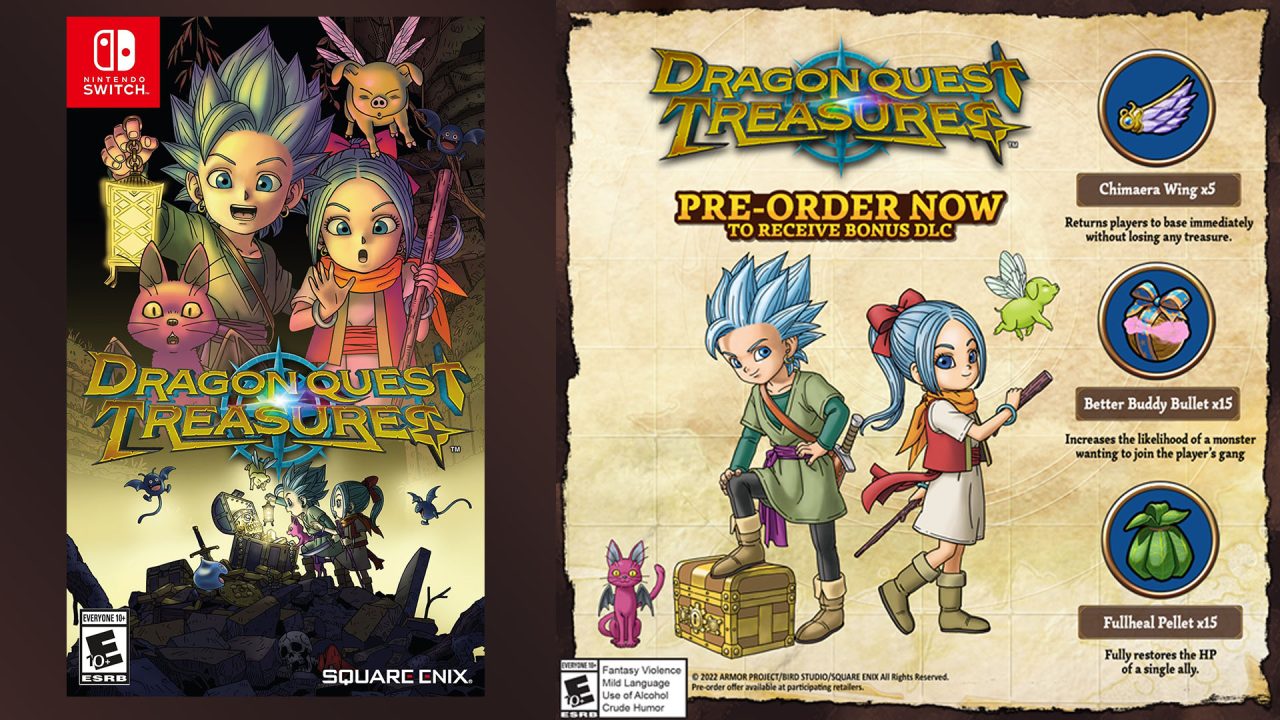 In case you missed it, here's the video showcase from the June 28th Nintendo Direct Mini: Partner Showcase:
For those who are new to the Dragon Quest series, Dragon Quest Treasures is a stand-alone monster taming title and spinoff from Dragon Quest XI: Echoes of an Elusive Age, featuring childhood siblings Mia and Erik as they embark on an RPG treasure hunting adventure. Square Enix also shared multiple screenshots and assets of the game that can be viewed on the press website.
I personally am excited that this is coming to the West and that we're getting more game releases in this genre. Will this be a potential entryway for more monster taming titles just like in the old days? Let's keep our hopes up until the game releases!