Octopath Traveler II has been announced at the recent Nintendo Direct for the Switch with a February 24th, 2023 release date. The "HD-2D" follow-up to Octopath Traveler will also release on PlayStation 4, PlayStation 5, and PC via Steam on the same date.
Watch the announcement trailer below:
The trailer features eight new characters with classes identical to Octopath Traveler's—the Warrior, Dancer, Merchant, Scholar, Thief, Cleric, Hunter, and Apothecary—embarking on a journey in the land of Celestia. One new gameplay feature is that, depending on the time of day, each traveler's Path Actions will vary, allowing for even more options available to you. Peep Square Enix's blog post for more info!
Octopath Traveler II Screenshots (Updated!)
I'm pretty excited for Octopath Traveler II since I enjoyed every bit of the time I sunk into the first game. I honestly did not expect this title to be announced with Octopath Traveler: Champions of the Continent having just released a few months ago. If you haven't played the first game, RPGFan has a review of Octopath Traveler up; now is probably the time before the second title arrives.
Octopath Traveler II Collector's Edition Details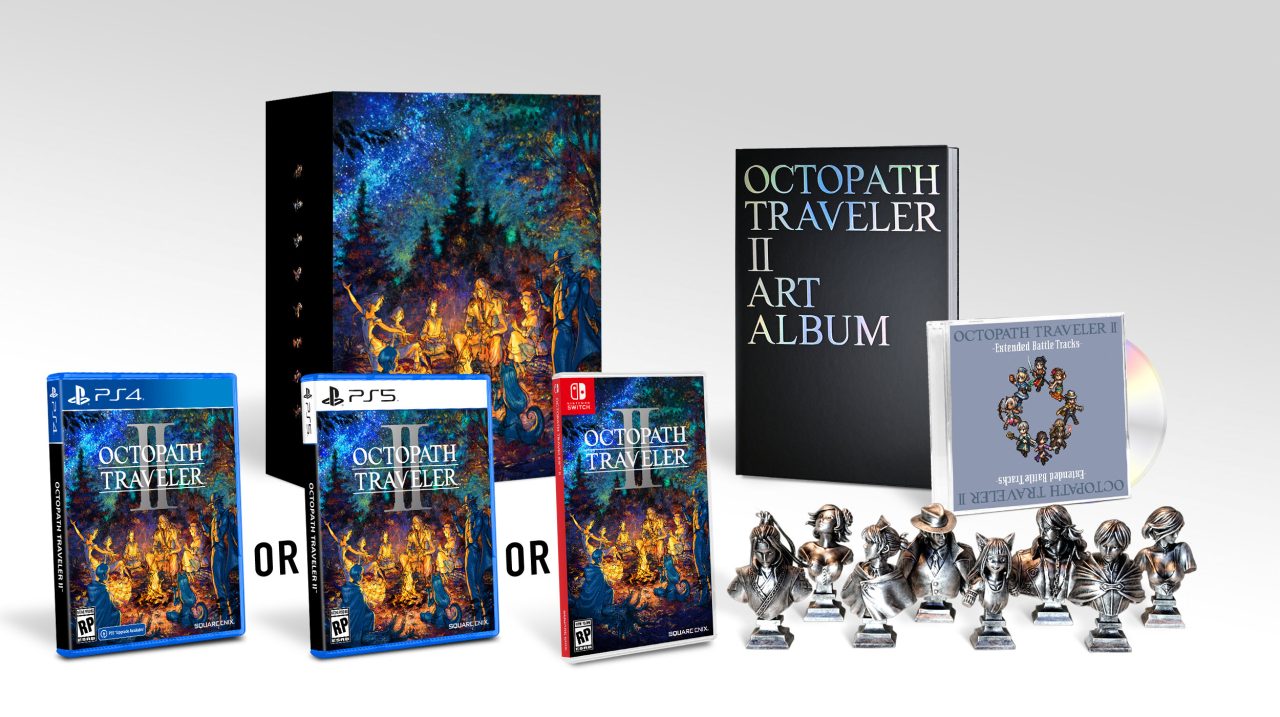 The Square Enix Store has a page up to preorder Octopath Traveller II for PS5, PS4 and Switch, including an option for a store-exclusive Collector's Edition.
A physical Collector's Edition Set is available to preorder for PS5, PS4 and Switch, exclusively via the Square Enix Store.

This set includes the following items:

• OCTOPATH TRAVELER II Standard Edition Game
• Bust figurines of the eight protagonists
• Art book (44 pages)
• Extended battle tracks CD
---
Octopath Traveler II is scheduled to launch on February 24th, 2023 on Nintendo Switch, PlayStation 4, PlayStation 5, and PC via Steam. Stay tuned to RPGFan for more recaps of earlier Nintendo Direct announcements!