If you'd asked me this time last week what my game of the year is, I'd have very easily been able to say Triangle Strategy. The game is simply phenomenal, and nothing else has hooked me quite like it this year.
Well, that was the case until this week, when a little game called Tunic was released! I've waited five long years for this game, and it feels great to be able to say the wait was absolutely worth it.
The title is just everything I hoped it would be: an excellent top-down 2D Zelda-like with an emphasis on difficult combat. Just like old-school Zelda, it doesn't hold your hand and encourages you to explore every corner of its world.
Tunic also features a really interesting mechanic that has you find pages of an instruction manual that you slowly piece together. The manual itself is written in the game's own language, which makes it impossible to read, but the pictures and diagrams alone are enough to give you little tips and tricks. The combat is definitely more difficult than I expected, but I guess it might just be that I'm a little rusty when it comes to active combat. Other than a replay of Breath of the Wild, I've pretty much exclusively played turn-based RPGs this year.
Circling back around to my game of the year, this has definitely made things a bit more interesting. I adore both Triangle Strategy and Tunic, so choosing one over the other isn't going to come easy. There are still a few more games I'm particularly looking forward to this year, such as Pokémon Scarlet & Violet and Crisis Core: Final Fantasy VII Reunion, but I don't see either of them winning out over my current two frontrunners.
Anyway, a full game of the year breakdown is a topic for another time. For now, let's take a look at the RPGs coming this week.
---
Alfred Hitchcock – Vertigo – October 4th (PS5, XSX, PS4, XB1, Switch)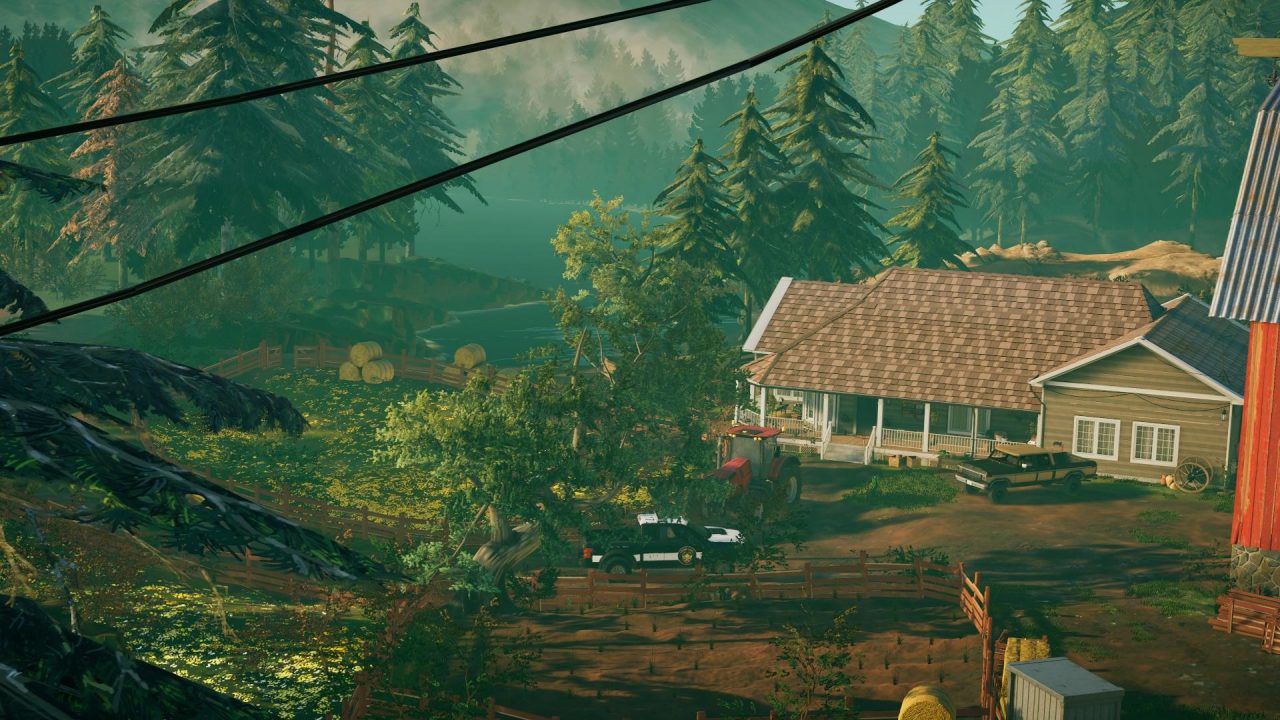 Alfred Hitchcock – Vertigo is a psychological thriller that tells an original story about "obsession, manipulation, and madness." Inspired by, you guessed it, the 1958 movie Vertigo directed by Hitchcock, the title tells the story of Ed Miller, a writer who came out unscathed from his car crash down into Brody Canyon, California.
Ed claims that his wife and daughter were also involved in the car crash, yet they're nowhere to be found. As he's left to deal with the trauma of his accident, he begins to develop severe vertigo. Through the eyes of three different characters, it's up to you as the player to uncover the mystery sounding Ed's car crash and discover what happened to his family.
"Prepare yourself for a most disturbing investigation inside the human mind: truth is sometimes worse than madness."
Alfred Hitchcock – Vertigo did actually release on consoles in Europe last week, but it comes out this Tuesday in the US. The title is also already available on PC via Steam, Epic Games, and GOG. Seeing as we didn't cover the game's initial launch last year, I felt it was only fair to not put it in the port section of the article.
---
Blood Nova – October 5th (Windows)
Looking for a pixel-art point-and-click adventure set in a science fantasy universe? Well, it sounds like Blood Nova is for you!
The title's protagonist, Princess Love, is set to be coronated and begin ruling over the Velayan Empire. However, things don't go to plan. Conspirators hell-bent on preventing her from becoming their ruler trap her on an interstellar lighthouse called The Looping Vale.
As Princess Love, you'll team up with your best friend Kel as you explore The Looping Vale, solve puzzles, and meet a cast of peculiar characters. Can Love and Kel expose the conspirators and save the Velayan Empire, or is it too late?
I've said it before, and I'll say it again, I'm a sucker for well-done pixel art, and Blood Nova looks like it has just that! Point-and-click adventure games certainly aren't as common as they used to be, but the genre definitely still has its place in the medium. Let's hope Blood Nova is as good as it looks!
---
Manafinder – October 5th (Windows)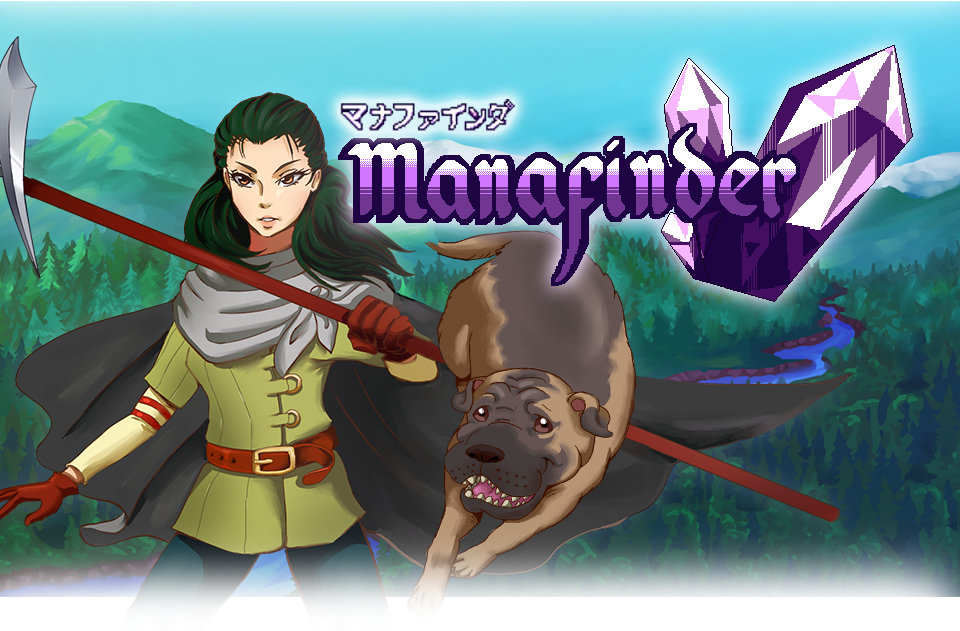 If you're reading this column, there's a pretty good chance you like turn-based RPGs. Well, lucky for you, Manafinder is exactly that. The title is a classic JRPG-inspired adventure that takes you on a journey across the "beautiful but unforgiving world of Aevi."
Aevi is home to the exiles, a community of survivors that depend on manastones to keep their hometown safe. Players will take on the role of Lambda, a manafinder whose task is to track down manastones for the town. It's not an easy job though, and along the way you'll encounter more than your fair share of monsters and other obstacles.
Manafinder has a really interesting premise, and I'd definitely like to give it a go in the future! What's really winning me over here is the fact that your companion is a dog named Scar. I guess the only question now is can you pet him?
---
Rivalia: Dungeon Raiders – October 5th (PS5, PS4, Windows)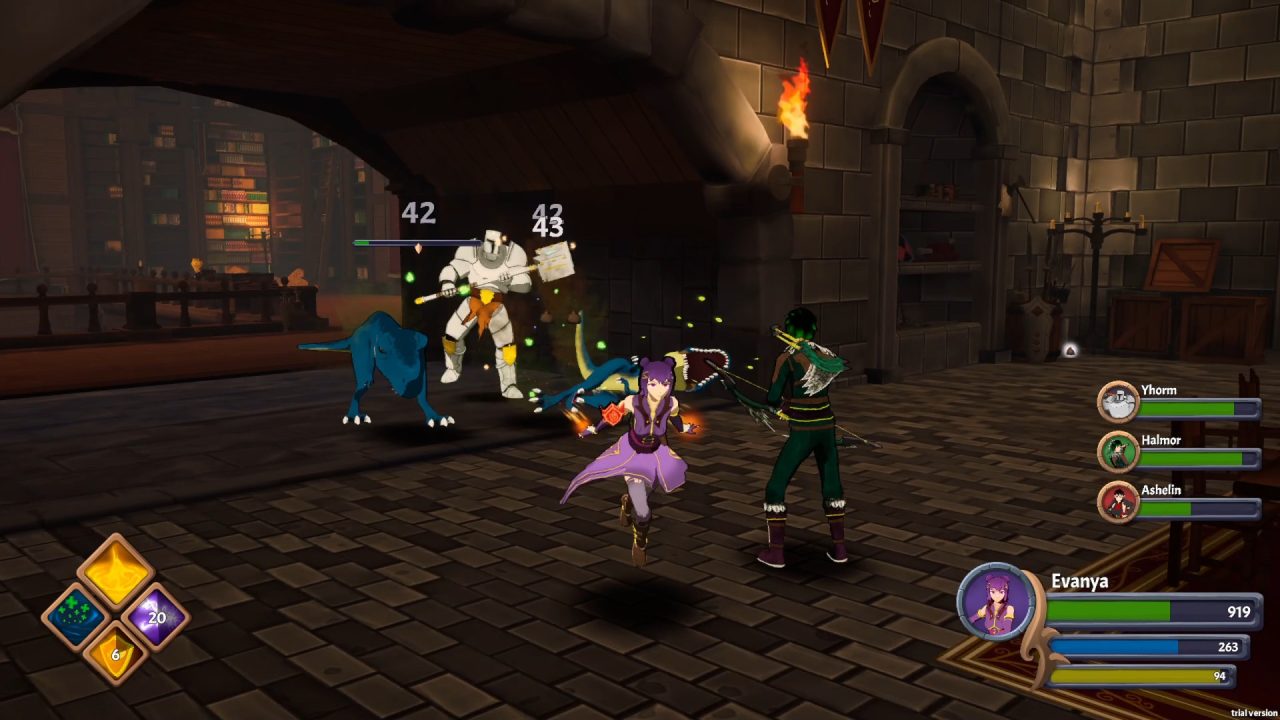 Rivalia: Dungeon Raiders is a cartoon-style action RPG-roguelike that's aiming to combine the "best of both genres".
Players will take control of the title's four main characters—Ashelin, Halmor, Yhorm, and Evanya—as they work together to defeat Rivalia: Dungeon Raiders' villain, the demonic jester Ciceron. To achieve their goal, they'll have to fight through the chaotic procedurally generated dungeons of Rivalia's castle.
There are plenty of challenges along the way as well, with players having to take on hoards of enemies and powerful guardians. Each of these guardians will have a unique combat mechanic that will hopefully keep players on their toes.
From what I can tell, this is developer Fsix Games' first release, so I'm rooting for their success. For a first project, this looks really promising, and I look forward to seeing the reception around the title's launch later this week!
---
Chaos;Head Noah / Chaos;Child Double Pack – October 7th (Switch)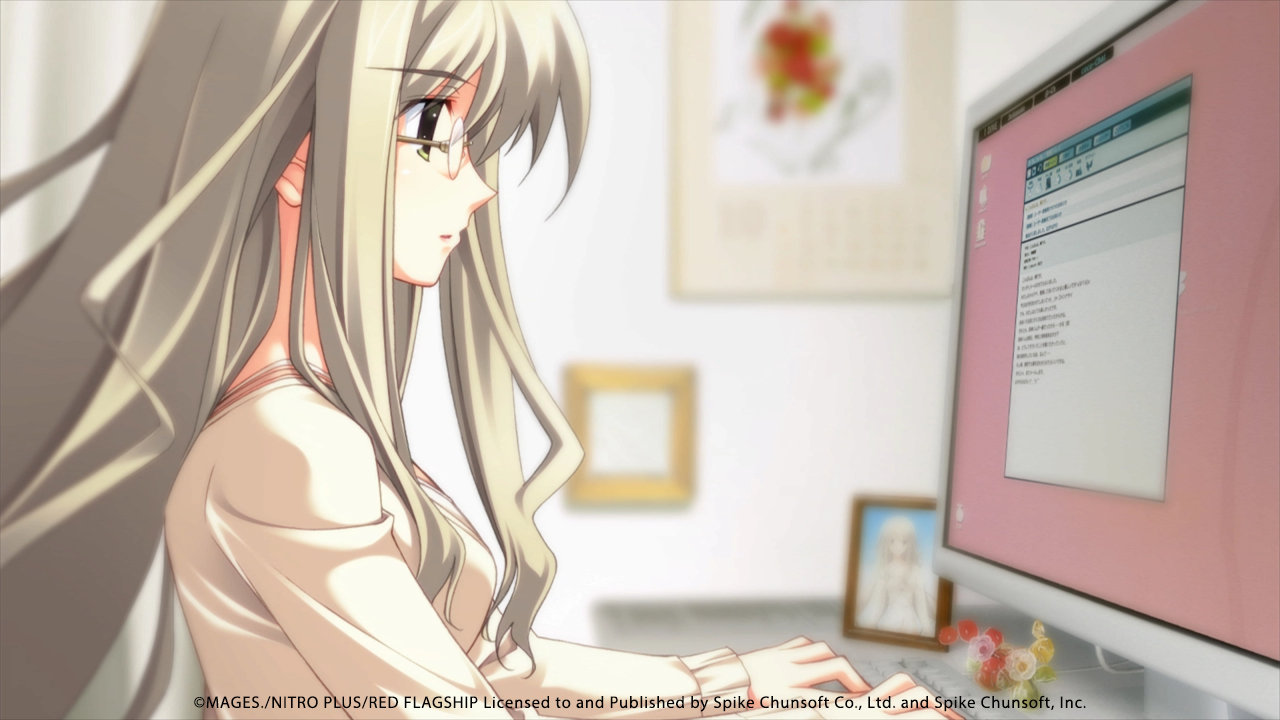 The Chaos;Head Noah / Chaos;Child Double Pack is, as the title suggests, a double pack that includes Chaos;Head Noah and Chaos;Child. Both games will be making their debut on the Nintendo Switch this week.
Chaos;Child has been available on a variety of platforms, including Steam, for some time now, but this is the first time that Chaos;Head Noah will be available in the West. Both are mystery/horror adventure visual novels that comprise part of the Science Adventure series.
Initially, Chaos;Head Noah was also meant to release on Steam, but the title was cancelled because its content does not fit within the platform's guidelines. Spike Chunsoft has confirmed that they are hoping to still bring Chaos;Head Noah to PC through a different storefront, so keep an eye out for that.
Admittedly, I haven't played any of the Science Adventure games. However, I do really love the Steins;Gate anime, so perhaps I should give its visual novel counterpart a go!
---
Also Coming This Week
NieR: Automata The End of YoRHa Edition – October 6th (Switch)
NieR: Automata is a game that needs very little introduction. It has it all, including a tight action combat system and one of the best soundtracks in video games. If you haven't played it already, do yourself a favour and pick it up when it releases on Switch this Thursday.
Early reports also say that the port is really well done, which is great to hear!
---
Compared to the last few weeks, this one is a little quieter on the RPG front. Honestly, I'm a little relieved. There are so many games coming out nowadays that it's impossible to keep up, especially if you're like me and have a tendency to replay really long games. I'm looking at you, Persona 5 Royal and Breath of the Wild!
As always, thank you very much for reading the column and supporting RPGFan. Wishing you guys all the best with the week ahead.