A new Fire Emblem Engage trailer released today, giving viewers a peek at the game's story and characters.
The trailer begins by laying out the main objective of our protagonist Alear, who pinky promises to find the 12 emblem rings to beat back a dark presence that has emerged in the world. The rings are used to enlist the aid of heroes from throughout Fire Emblem's history.
The new Fire Emblem Engage preview also seems to confirm that there are exactly 12 rings, at least in the main story. We get a chance to see some of the summoned heroes in this trailer, including Marth, Roy, Lucina, and Lyn. With those confirmations, as well as Sigurd from the previous trailer, it seems likely that the heroes associated with each ring match up with the 12 characters shown on the mosaic in the game's reveal trailer.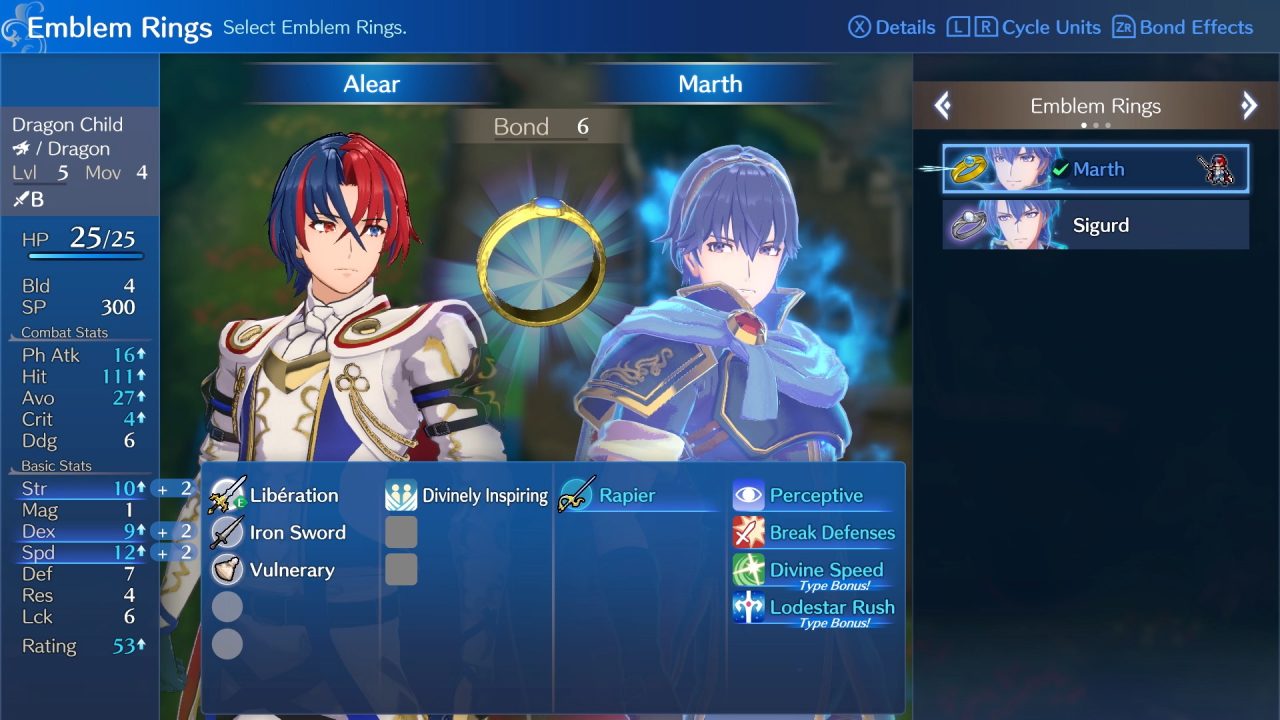 We also get a look at Fire Emblem Engage's villains, regions, and allied characters. Interestingly, the villains can use the emblem rings themselves, forcing you to fight fan-favorite characters from older titles in the series. This marks the first time most of these heroic characters will appear on the enemy side in a Fire Emblem game.
While we still have limited information on some of the game's mechanics, such as the new break system, this trailer sets the tone for Fire Emblem Engage's story and gives us a closer look at some of the characters. You can check it out for yourself below.