The orchestra is warming up early! Square Enix has announced that a demo for the upcoming Theatrhythm Final Bar Line will hit PlayStation 4 and Nintendo Switch on February 1st. Furthermore, the demo will allow you to carry your data over to the full game.
Of the 385 tracks in the standard edition, 30 will be available for use in the demo. See the full set of demo tracks below: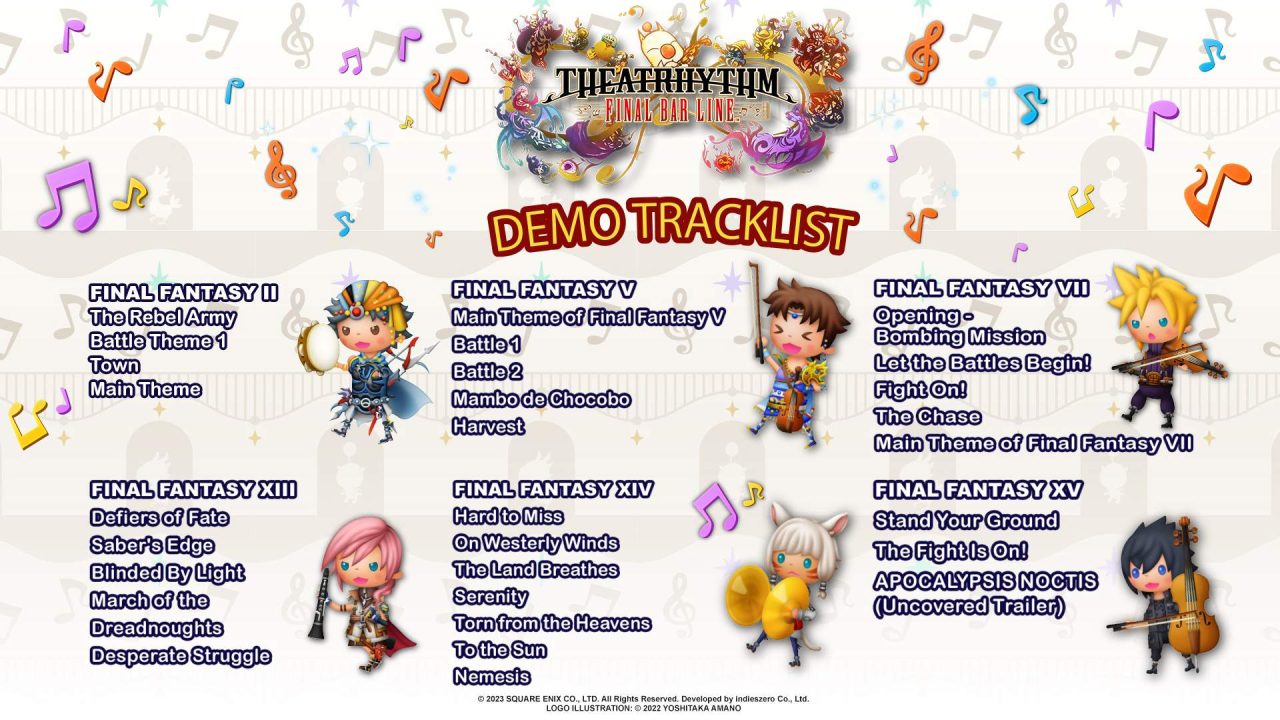 These songs are broken into three different types of Music Stages:
Battle Music Stage (BMS) – Defeat waves of enemies in time to up-tempo battle themes.

Field Music Stage (FMS) – Journey forth with a party across themed landscapes with relaxing field music.
Event Music Stage (EMS) – Play to the beat against the backdrop of unforgettable scenes from each title.
If 385 tracks aren't enough for you, Theatrhythm Final Bar Line's Digital Deluxe Edition grants you an extra 27 tracks plus Season Pass 1. What? More? In that case, the Premium Digital Deluxe Edition gives you the same extras as the last edition plus Season Passes 2 and 3. Other Square Enix tracks from games like NieR, Octopath Traveler, Live a Live, the Mana series, the SaGa series, and more will also be available in DLC packs.
Digital pre-orders for these versions or the Standard Edition will net you 15 ProfiCards for in-game use.
Theatrhythm Final Bar Line launches for PS4 and Switch on February 16th. Stay tuned to RPGFan as we grow closer to the game's curtain call!