Nintendo finally revealed and confirmed rumors that the long-awaited The Legend of Zelda: Tears of the Kingdom would have a special OLED Nintendo Switch at the end of today's 10-minute preview, which had series producer Eiji Aonuma showing off Link's new building and crafting abilities. 
In the video showcase, we learned that Link can now pass through ceilings with "Ascend" and use "Recall" to reach islands in the sky. My two new favorite skills feature sandbox elements: "Fuse" combines objects, allowing you to form new customized items and weapons, while "Ultrahand" enables you to modify your creations.
Tears of The Kingdom OLED Switch Edition
An OLED Switch will launch for $359.99 USD on April 28th, ahead of the actual release of Tears of the Kingdom. We'll update you when pre-orders become available.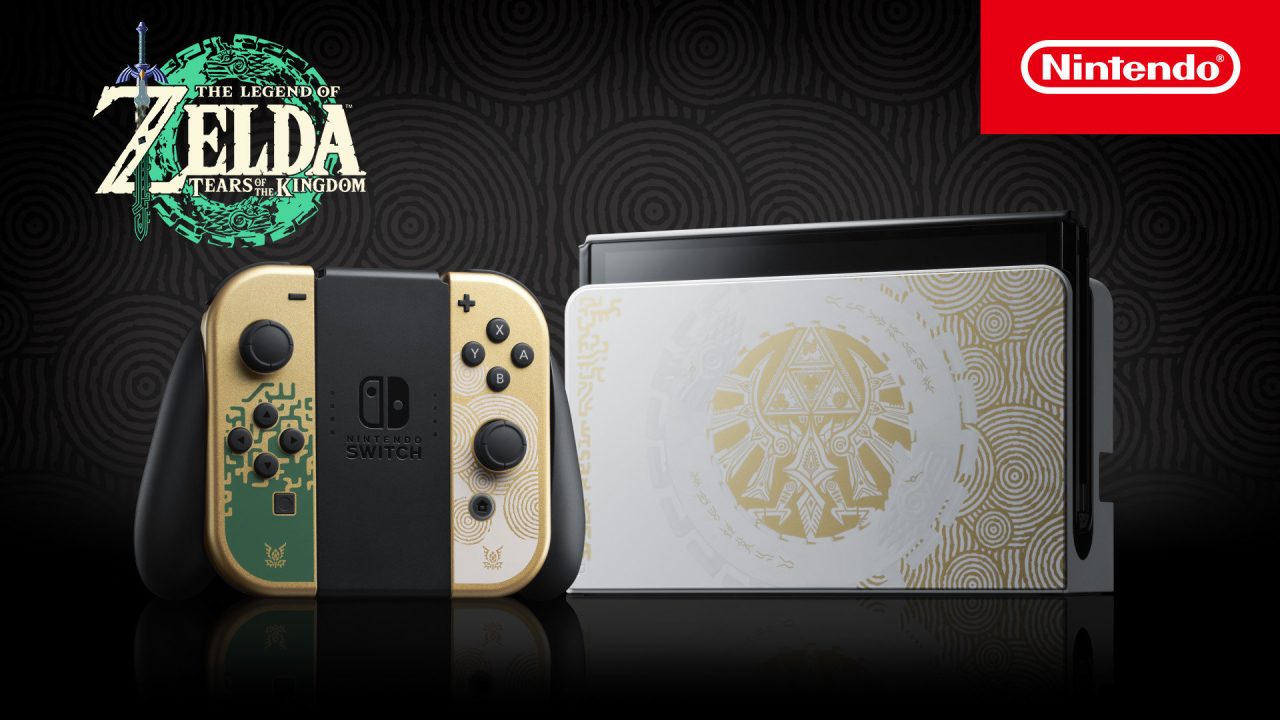 Nintendo Switch Pro Controller + Carrying Case
If you're not keen on getting a new Switch, additional accessories such as a Switch Pro controller ($74.99 USD) and a carrying case ($24.99 USD) will be up for sale on launch day, May 12th.
Overview of The Legend of Zelda: Tears of the Kingdom
An epic adventure across the land and skies of Hyrule awaits in The Legend of Zelda™: Tears of the Kingdom for Nintendo Switch™. The adventure is yours to create in a world fueled by your imagination.

In this sequel to The Legend of Zelda: Breath of the Wild, you'll decide your own path through the sprawling landscapes of Hyrule and the mysterious islands floating in the vast skies above. Can you harness the power of Link's new abilities to fight back against the malevolent forces that threaten the kingdom?

Nintendo Switch Online members can buy a pair of Nintendo Switch Game Vouchers* and redeem each one for any game in the voucher catalog—including The Legend of Zelda: Tears of the Kingdom.
---
The Legend of Zelda: Tears of the Kingdom debuts for the Switch on May 12th worldwide. Six years later, fans of Breath of the Wild will soon get their hands on the much-anticipated sequel.