The Final Fantasy XVI hype train just got even more fuel: Square Enix announced that you can preorder the upcoming action RPG's soundtrack today, and it'll release on July 19th! Preorders for the standard and ultimate editions of the soundtrack are available on the Square Enix store and will run you $64.99 USD and $82.99 USD, respectively.
Final Fantasy XVI OST Standard Edition
Final Fantasy XVI OST Ultimate Edition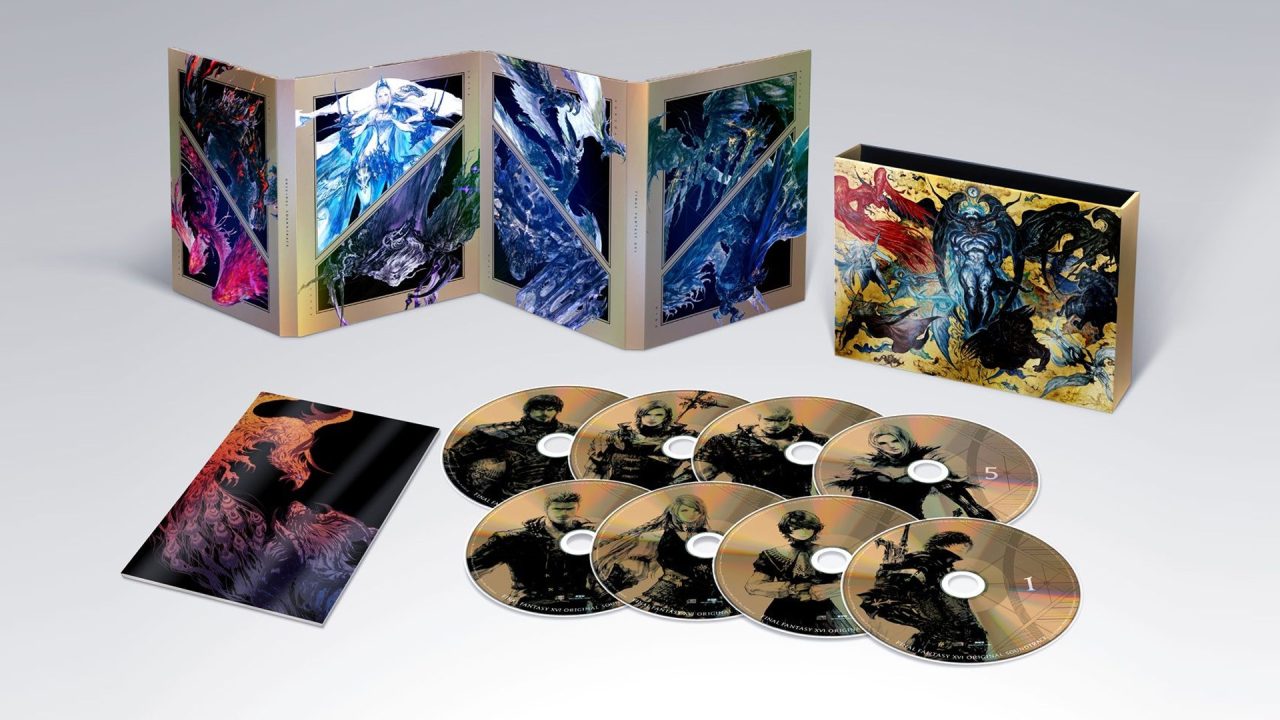 We don't have a tracklist yet, but the soundtrack's official website says it's coming soon. Both editions will include a whopping seven CDs of tunes, and the ultimate edition will come with an eighth CD featuring tracks from the game's cutscenes! The standard and ultimate editions also include a booklet showing off artwork and liner notes by famed composer Masayoshi Soken and other brilliant minds behind Final Fantasy XVI.
While supplies last, customers who preorder either version of the soundtrack will also receive a mini clear file of the game's key art, a Torgal Puppy Original Sticky Note, and retailer bonuses that Square Enix hasn't revealed yet.
Final Fantasy XVI is one of 2023's most anticipated games. It'll land on PlayStation 5 on June 22nd as a timed exclusive and feature a dark fantasy storyline, action-heavy gameplay, and segmented open worlds. You can also preorder the game now!