The rumors were true! Nintendo just announced that Super Mario RPG, a remake of the 1996 SNES game Super Mario RPG: Legend of the Seven Stars, will come out for Nintendo Switch on November 17th.
Here's the trailer they showed at the recent Nintendo Direct.
The game is up on the Nintendo eShop for $59.99 USD. Here's the synopsis that's on there.
Mario, Bowser, and Peach partner up to repair the wish-granting Star Road in this approachable role-playing adventure

Team up with an oddball group of heroes to save Star Road and stop the troublemaking Smithy Gang. This colorful RPG has updated graphics and cinematics that add even more charm to the unexpected alliance between Mario, Bowser, Peach, and original characters Mallow and Geno. Enter (or revisit) this world of eccentric allies and offbeat enemies in an RPG for everyone.

Jump through a colorful world and give attacks some extra oomph in battle!

Explore the vibrant environments with your party and jump towards your next goal! Run into monsters to enter turn-based battles with your party of three. Press the button at the right time for a satisfying dose of extra damage or helpful guard.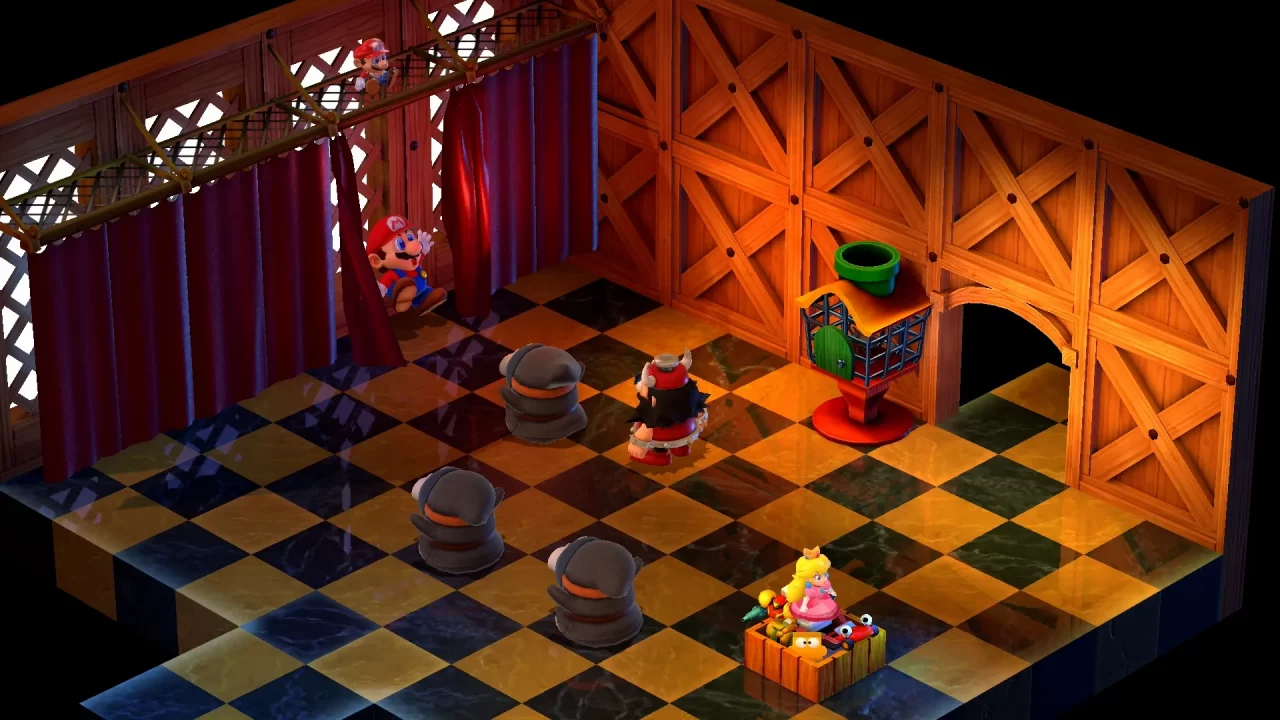 The original Super Mario RPG was co-developed by Square Enix, but it looks like this remake is being made entirely in-house. Everything about the game feels pretty faithful as well, which is nice!
Our two reviews of the OG Super Mario RPG are pretty old, now, but they're as relevant as ever so check them out if you like! We also have a two-part Retro Encounter discussion about it that's worth a listen if you've played it before.
Stay tuned to RPGFan for more Nintendo Direct and Mario RPG-related news!