During the opening night of Gamescom 2023, HoYoverse unveiled all the exciting updates arriving on their two ongoing titles — Genshin Impact and Honkai: Star Rail — and one upcoming fantasy action RPG title Zenless Zone Zero (ZZZ).
HoYoverse Gamescom 2023 Lineup
Zenless Zone Zero (ZZZ)
Since its first teaser trailer on May 13th, Zenless Zone Zero has come back on our radars with a new trailer. Take a sneak peek at the thrilling action gameplay and distinctive aesthetic style of this upcoming project in the video below.
The highly-anticipated urban fantasy ARPG title, Zenless Zone Zero, has unveiled its long-awaited update since its debut in 2022. Zhenyu Li, the producer of Zenless Zone Zero, has made an appearance on the stage and impressed global audiences with a glimpse at the exhilarating action gameplay and unique aesthetic style of this upcoming title.

Moreover, Zhenyu has also shared his insights into game development and what holds in the coming schedule: "We want to picture a world with our unique view for art style and action
experience, but at the same time a world where players could resonate with their own", said Zhenyu Li, "And now, we are more than thrilled to share that we are close to the next stage of Zenless Zone Zero, please stay tuned."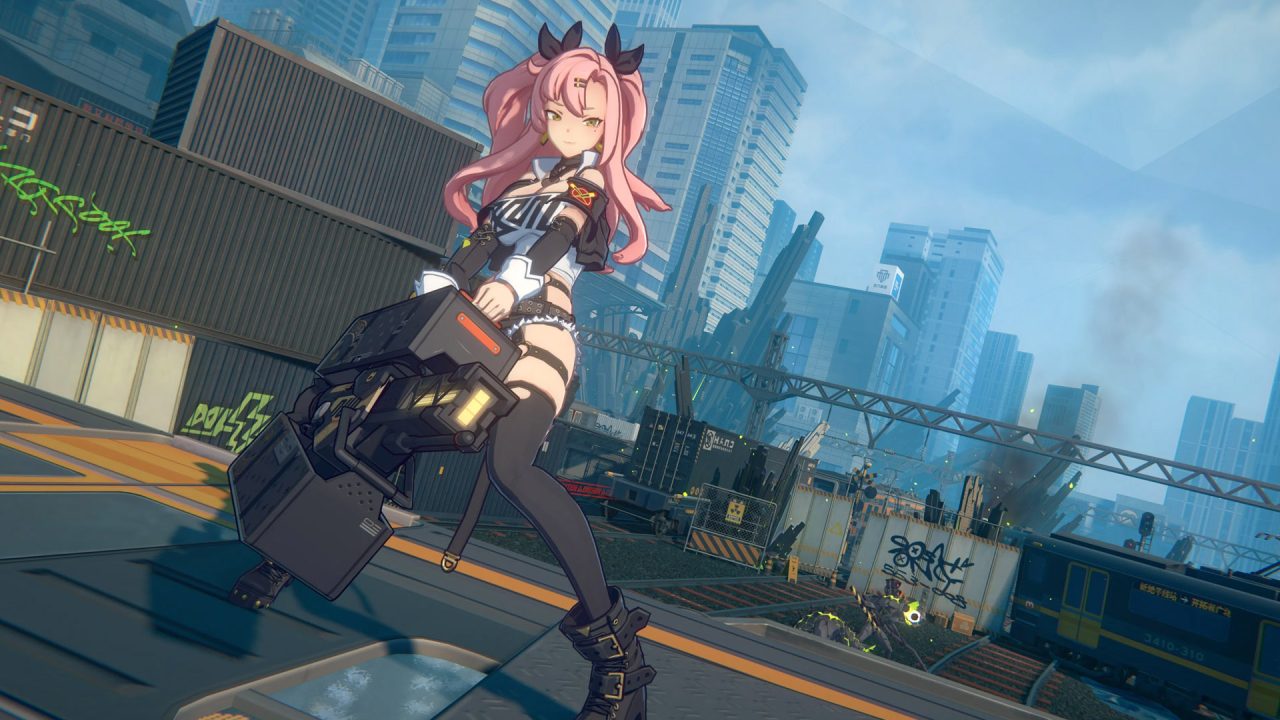 ---
Honkai: Star Rail
Registrations for the PlayStation 5 Technical Test will go up on August 23rd at 10 a.m. UTC+8/6 a.m. EDT. The official PS5 release doesn't have any launch dates yet, but it's expected to arrive in the fourth quarter of this year.
Following up on the recent Honkai: Star Rail version 1.3 special program, the latest trailer at Gamescom featured Fu Xuan, the ambitious Master Diviner of Divination Commission, who will soon join the roster as a playable character for the very first time. She has finally "become" the general of Luofu, fully responsible for the reconstruction efforts. The fresh animation content of another beloved character, Dan Heng • Imbibitor Lunae, was also highlighted, disclosing his mysterious past and capricious destiny.
---
Genshin Impact
Genshin Impact has come a long way and HoYoverse keeps delivering. With the recent release of the 4.0 update on August 16th, the company has revealed its first international offline concert series, "Genshin Concert Tour: Melodies of an Endless Journey". Shows will be held in 12 locations between Q4 2023 and Q1 2024, including Singapore, Kuala Lumpur, Guadalajara, Boston, Osaka, Seoul, Los Angeles, Yokohama, Chicago, London, New York, and Düsseldorf. For more information regarding ticket sales, visit the concert's official website.
Genshin Impact, the open-world adventure RPG, has just launched its fifth nation, Fontaine. As shown in its latest trailer at gamescom Opening Night Live, epic adventures above the ground and deep underwater await players to explore with their new companions. Meanwhile, the Genshin Impact global community also hit a new milestone on Twitter (currently known as X). Across Genshin Impact's official Twitter accounts in all languages, the total number of followers has reached 10 million in the past week.
---
If you're attending the event, HoYoverse will be around from August 23rd to August 27th at Gamescom to present a number of live stage shows, offline competitions, merchandise, and hands-on gameplay demos of the titles mentioned above.
Zenless Zone Zero is currently under development, and as previously stated, no release date has been confirmed. Honkai: Star Rail is currently on PC, iOS, and Android and will release on PS4 and PS5 later this year. Genshin Impact is widely available on PC, iOS, Android, PS4, and PS5.
Stay tuned to RPGFan for all HoYoverse title updates!