Spiral Up Games and developer Swordman Studio have announced that their upcoming title Wandering Sword will launch on September 15th for PC via Steam. It centres itself on swordplay and Chinese martial- arts spectacle set through the lens of an "HD-2D" pixel art aesthetic. Check out its release date trailer below!
Wandering Sword | Official Release Date Trailer
Wandering Sword sets players in the role of swordsman Yuwen Yi, who barely escapes with his life after being caught up in a feud between bandits. While recovering, he resolves to become stronger for both himself and others around him as he slowly learns the ways of martial arts and weaponry couched in wuxia storytelling.
Players will be able to travel as Yuwen across the landscapes of a stylised China, fully realised in layered design over the course of more than 20 hours. Throughout that journey, Yuwen will contend against myriad enemies in either a real-time or turn-based combat system. This option allows players to customise how they wish to approach combat. A further list of features lies below:
Wandering Sword Key Features
Explore Ancient China in Beautifully Crafted Pixel Art – Immerse yourself in Wandering Sword's vast open world, portrayed in striking pixel art. From bustling towns, scenic mountains, picturesque rivers to treacherous terrains, each location provides a distinct, immersive experience.

Wide Array of Martial Arts & Weapons – Wandering Sword showcases a myriad of martial arts moves and weaponry to master. Unravel hundreds of martial arts techniques and weapon styles as you journey across the land, and achieve true mastery of martial prowess.

Innovative Dual Mode Combat – Wandering Sword offers the flexibility to switch between turn-based mode and real-time mode. Catering to both traditional RPG players and those who enjoy fast-paced action, this feature adds a new layer of strategy and excitement to battles.

Build Relationships with Realistic NPCs – In Wandering Sword, forming relationships is crucial to your journey. Interact with NPCs who have their own lives and stories, recruit martial artists to join your quest, and experience a world that reacts to your choices.

High Replayability – Wandering Sword boasts multiple endings shaped by your in-game choices. Each playthrough offers a fresh and unique experience, adding longevity to the game.

Dive into Diverse Side Quests – Step off the beaten path and delve into a plethora of side quests. These additional tasks add layers to the main storyline and promise to keep players engaged for hours.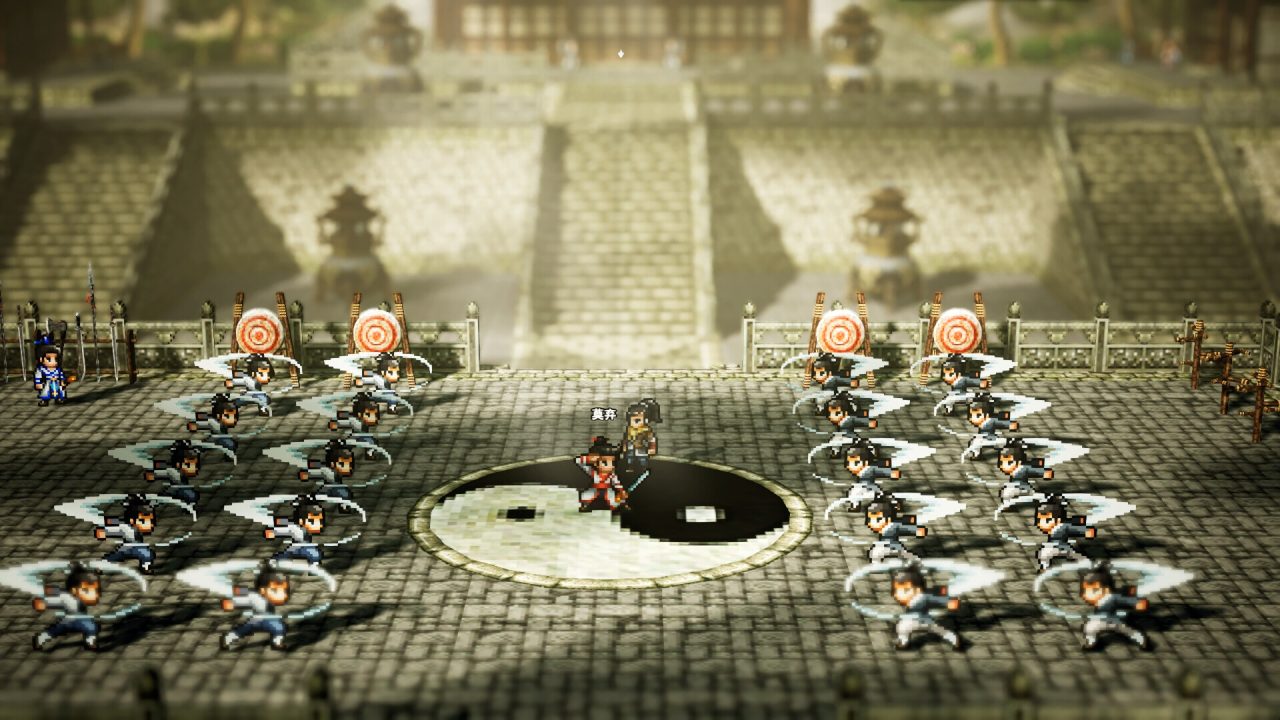 Wandering Sword will have English and Chinese language support upon its release.
If you're curious about what RPGFan thinks of the game, check out our demo impressions penned by Audra Bowling. She left the experience impressed with the game's early stages and enthusiastic about what the full version might entail!
Stay tuned to RPGFan for all news Wandering Sword and RPG!