Developer Vanillaware and publisher Atlus have announced Unicorn Overlord, a new tactical RPG with turn-based combat. It launches March 8th, 2024, for PlayStation 5, PlayStation 4, and Xbox Series X|S. The September 2023 Nintendo Direct featured the reveal.
Vanillaware is well known for its work on well-received games such as 13 Sentinels: Aegis Rim, Dragon's Crown, Odin Sphere, GrimGrimoire, and more. Fans are in for a treat with Unicorn Overlord, which features the same fantasy art style application with a classical touch. Apart from its stunning visuals, discover more about the game's battle mechanics and the army of 60 unique characters in the overview below by Atlus.
Unicorn Overlord Overview
Liberate your kingdom, reclaim your destiny.

From the masterminds that brought 13 Sentinels: Aegis Rim and Odin Sphere, ATLUS x Vanillaware presents the rebirth of tactical fantasy RPG. Fight against fate and embark on a royal adventure to regain your reign alongside trustworthy allies.

Unicorn Overlord combines the timeless tactical RPG genre with overworld exploration and innovative battle system for a unique epic fantasy experience in the iconic Vanillaware style.
Key Features
Traverse a vibrant world, assemble units and direct them into exquisitely animated battles
Perform heroic deeds and grow renown throughout the five nations
Cultivate a grand army with over 60 unique characters, from humans and elves to massive beasts and heavenly angels
Screenshots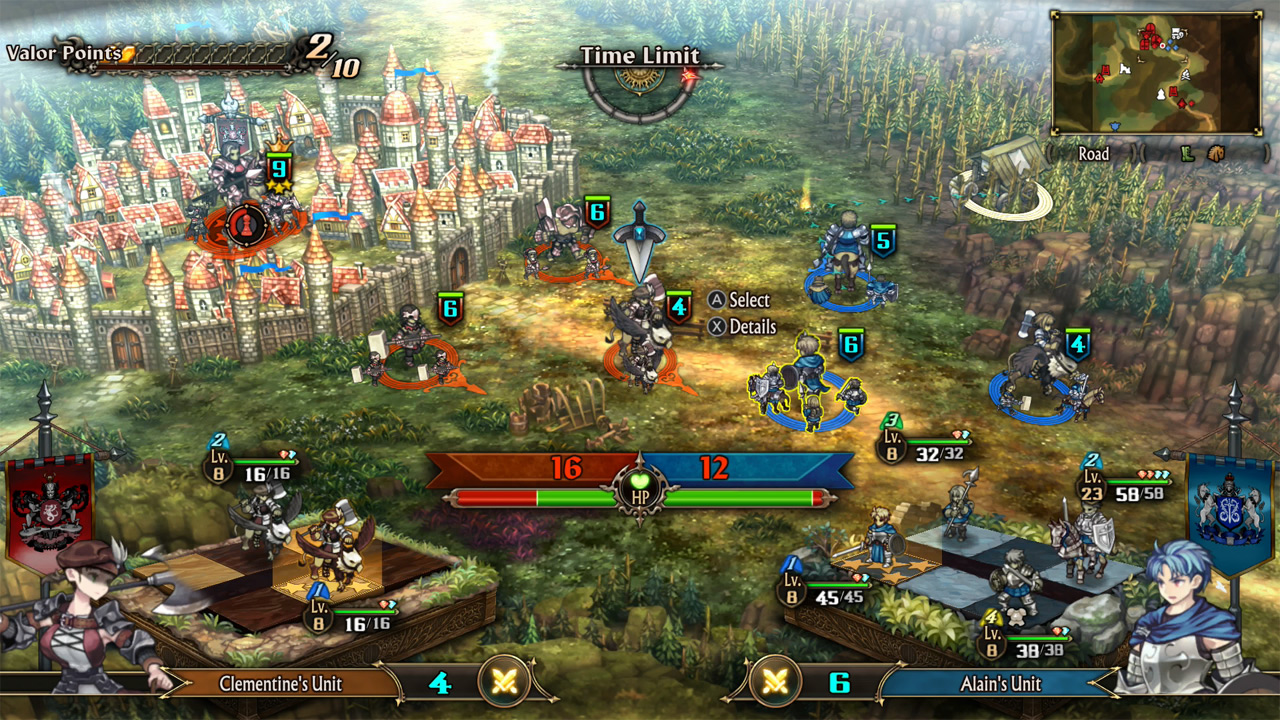 Unicorn Overlord Collector's Edition
Pre-orders and pricing aren't live yet, but Atlus has shared an image of everything that's included in the physical Collector's Edition. Voila!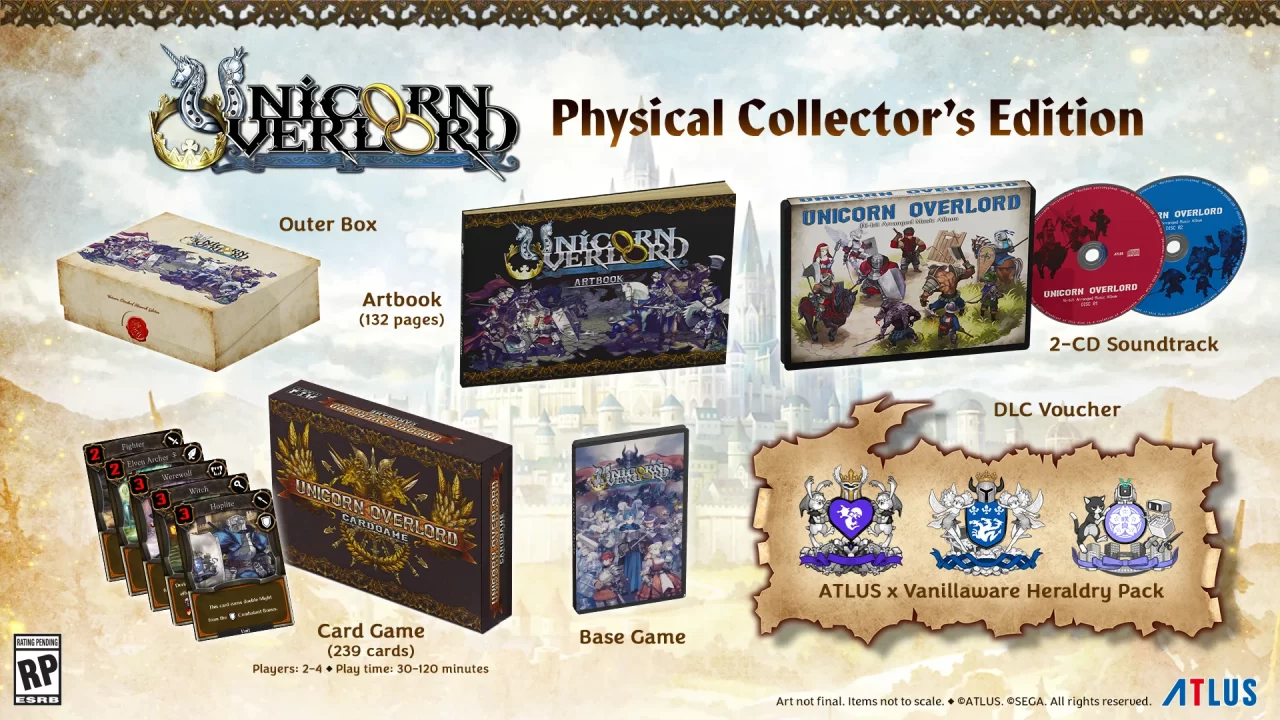 Premium Outer Box
Base Game
Artbook (132 pages)
2-CD Soundtrack
Card Game 2-4 Players (239 cards)
DLC Voucher (ATLUS x Vanillaware Heraldry Pack)
Unicorn Overlord is slated to release on March 8th, 2024. Keep checking back here at RPGFan for all the latest Nintendo Direct announcements.