During Tokyo Game Show 2023, Capcom announced that Apollo Justice: Ace Attorney Trilogy is set to release on January 25th, 2024 for PlayStation 4, Xbox One, Nintendo Switch, and PC via Steam. The announcement was accompanied by a new trailer showcasing its primary cast caught up in passionate legalities and courtroom drama. Check it out below!
Apollo Justice: Ace Attorney Trilogy – Release Date Trailer
First announced earlier in June, Apollo Justice: Ace Attorney Trilogy compiles the latter three games of the Ace Attorney series, that of Apollo Justice: Ace Attorney, Phoenix Wright: Ace Attorney – Dual Destinies, and Phoenix Wright: Ace Attorney – Spirit of Justice. All paid and pre-order bonus DLC will also be bundled in the collection, including Special Episodes "Turnabout Reclaimed" and "Turnabout Time Traveller".
Each game in the collection will be updated with HD graphics and feature language support in Japanese, English, Korean, French, German and Traditional and Simplified Chinese. Additionally, each language will have new voice dubs across the entirety of the collection. Capcom has also confirmed that Apollo Justice: Ace Attorney Trilogy will include further quality-of-life improvements such as improved controls, the ability to play at any point in the three games' stories, and an extensive backlog system where players can look over previous dialogue within any scene.
Apollo Justice: Ace Attorney Trilogy also brings a bevy of special content to players focusing on its music, artwork, and player creativity. For further details, check out an official synopsis below, found via the collections' official website:
Orchestra Hall – The soundtracks of all three games plus 14 select tracks from the Ace Attorney 15th Anniversary Orchestra Concert and the Ace Attorney 2019 Orchestra Concert make for a total of 175 tracks. Watch the new chibi character illustrations dance along to the music as you enjoy your favorite songs.
Art Library – This library is chock full of character designs, background art, and even the special prologue anime for Spirit of Justice. We've never included so much! Original art commissioned for this collection can also be found here!
Animation Studio – Freely create the scene of your dreams with character models and animations, background music, and voiced lines from the games—all at your fingertips. Place characters in situations unthinkable in the main games!
Special Episodes and Costumes – Special Episodes and costumes that were only available as pre-order specials or paid content are included in this collection. Play with special costumes on for even wackier trials. Enjoy the two Special Episodes from Dual Destinies and Spirit of Justice, "Turnabout Reclaimed" and "Turnabout Time Traveler." An unusual client and some familiar faces make these must-play episodes for any Ace Attorney fan!
Apollo Justice: Ace Attorney Trilogy Screenshots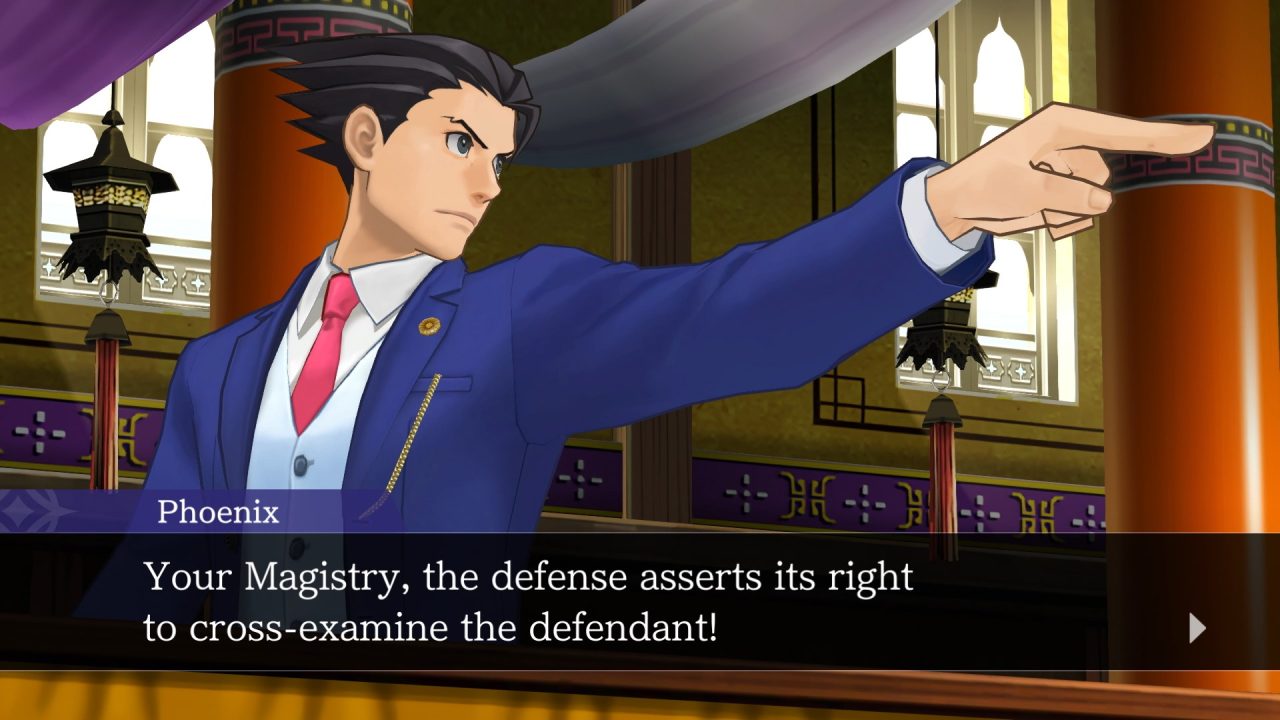 You'll hear no objections from me to see this collection finally receive a release date! It warms my heart that the latter half of the Ace Attorney series will receive new life after its initial release on Nintendo DS, Nintendo 3DS, and mobile devices across the last decade and a half. The meme potential alone of the Animation Studio for me is entirely worth the cost! Hopefully, old fans and new fans alike will be able to see justice done when Apollo Justice: Ace Attorney Trilogy releases early next year.
Until then, stay tuned to RPGFan for all news Ace Attorney and RPG!
Source: Gematsu