Developer and publisher Square Enix has released a three-minute introductory video for the Nintendo Switch-exclusive monster tamer Dragon Quest Monsters: The Dark Prince, which launches on December 1st. The demo is currently up for download on the Nintendo eShop if you want to get a good feel of what to expect from this latest DQ spinoff.
Preview the latest trailer below showcasing the journey to become a top-notch monster wrangler.
Overview of Dragon Quest Monsters: The Dark Prince
Become the Master of Monsterkind!

Journey into a fantastical world on a quest for revenge in DRAGON QUEST MONSTERS: The Dark Prince.

Psaro is cursed and is unable to harm anything with monster blood. Now, he must become a Monster Wrangler to create an army for battle.

The hunt for high-ranked monsters takes Psaro through the ever-changing seasons of Nadiria and its unique environments, with rivers of bubbling lava, mysterious ancient ruins, and soaring towers of cake. Along the way, Psaro meets the kind-hearted elf, Rose, who joins his adventure to seek out ever-stronger monsters.

The key to Psaro's success lies with synthesis: the ability to combine two monsters and create a stronger offspring. Each new creation brings Psaro one step closer to his goal of becoming the Master of Monsterkind.
Online Battles Key Features
Dragon Quest Monsters: The Dark Prince will support online battles and new game modes to choose from. Prepare your Dragon Quest army as you compete with friends and anyone from around the world. The online features give a plethora of opportunities for players to hone and prove their skills as monster wranglers, regardless of whether they're testing their party's strength or shopping from the online store. Check out the details below.
Several different battle categories to choose from, including:

Ranked Matches: This mode pits wranglers against other players from around the globe as each competes to take top spot in the rankings. By rising through the ranks, fans can earn rare accessories and other items to strengthen monsters within their party.
Friend Matches: Players will play for fun against other wranglers from within their registered friends in a player's Nintendo® account.
Multiplayer Tournaments: Up to eight players will clash in a knockout format against friends and rivals until only one reaches the top.

Quickfire Contests

Once a player registers their party's data, they will be ready to compete in Quickfire Contests. These massive competitions use the data of 30 players to conduct battles automatically in the blink of an eye. Participants can only earn rewards from a Quickfire Contest once per day, but they include items that can raise your monsters' stats, as well as identical monsters (B Rank and below only) from any teams defeated over the course of the competition. After a contest, players can view the details of each battle, as well as use opponents' party data to conduct Sparring Matches for practice. Utilize this information to improve one's party composition and tweak battle tactics. Quickfire Contests are a fast and easy way to strengthen your party, recruit new monsters and earn useful items.

The Online Shop

The Online Shop updates its stock every day (real-world days, rather than in-game days), but the items available can also change as each player progresses through the story. With special scrolls that can teach a new Talent to a monster, many powerful accessories, and a selection of delectable meats available, the Online Shop has something of value for monster wranglers of all levels. Be sure to check back regularly and try not to let all that in-game gold burn a hole in Psaro's pocket.
Screenshots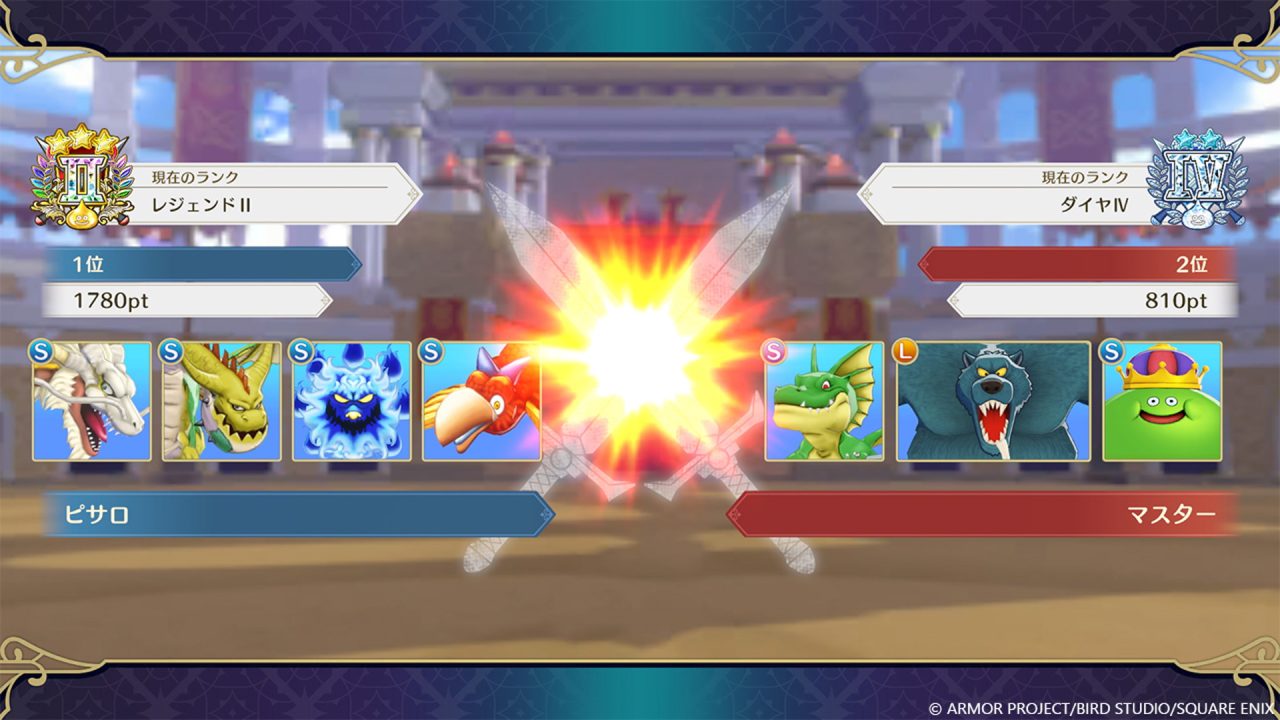 Dragon Quest Monsters: The Dark Prince releases exclusively for the Switch on December 1st. Stay tuned here at RPGFan for all things Dragon Quest!