Publisher SEGA and developer Ryu Ga Gotoku Studio have updated the website of Like a Dragon: Infinite Wealth with the latest screenshots and information regarding its new and improved battle system and its set of new jobs.
Watch the gameplay trailer below from SEGA if you haven't seen the unique jobs in action.
Like a Dragon: Infinite Wealth Live Command RPG Battle System Features
The turn-based battle system gets an upgrade visually and gameplay-wise from its prequel, Yakuza: Like a Dragon. Characters can now move around in battle; new playable party members (Kiryu, Eric, Chitose, and Seonhee) are joining the original Ijincho crew; and additional male and female exclusive jobs to unlock and level up.
Characters can now move!

You can now move your characters within a certain range during battles.

Close the distance between enemies to deal significant damage or move your characters next to allies to execute combo attacks!

Moving your characters within the vicinity of signboards and bicycles will enable them to use them as weapons and deal enormous damage to enemies. A ton of new items have also been added, including ones that explode upon impact or hold other weapons inside, giving you a lot more options in battle.

Utilize movement to target an enemy's weakness and weaponize your environment to give yourself a strategic edge!

Area-of-effect attacks

Obliterate enemies in a straight line or damage enemies in your vicinity using some of the new area-of-effect attacks!

Target clusters of enemies to maximize damage!

Keep a watchful eye on your enemy's positions, and aim for a decisive blow to take them all down at once.

Improved knockback attacks

Knockback attacks have undergone significant changes. You can now knock enemies into walls and other objects to deal additional damage.

If you slam enemies into burning objects or explosive gas canisters, you can deliver even greater damage or inflict status ailments upon them.

Furthermore, you can also use the knockback attacks to make enemies collide with each other. Carefully assess the positions of your enemies and their surroundings to effectively utilize knockback attacks!

Combo attacks with allies made easy

During battle, when you move within range of an ally with whom you have a strong connection, you will be able to execute powerful combo attacks.

Cooperation between your allies is key to defeating formidable enemies, so actively work on deepening your bonds with them.

Expanded Perfect Attacks

Perfect Attacks have been greatly enhanced in Like a Dragon: Infinite Wealth. When executing a special attack, press the correct button when prompted to deal a Perfect Attack. You can now use them to dish out extra blows or change the direction of your attack to damage multiple enemies.

Use Perfect Attacks to quickly demolish your enemies.

Smackdown

When you encounter enemies far weaker than yourself, the Smackdown option will appear.

Choosing it will let you promptly end the battle at the cost of less experience.

Use Smackdown to quickly earn money or acquire items.
Job Change System Features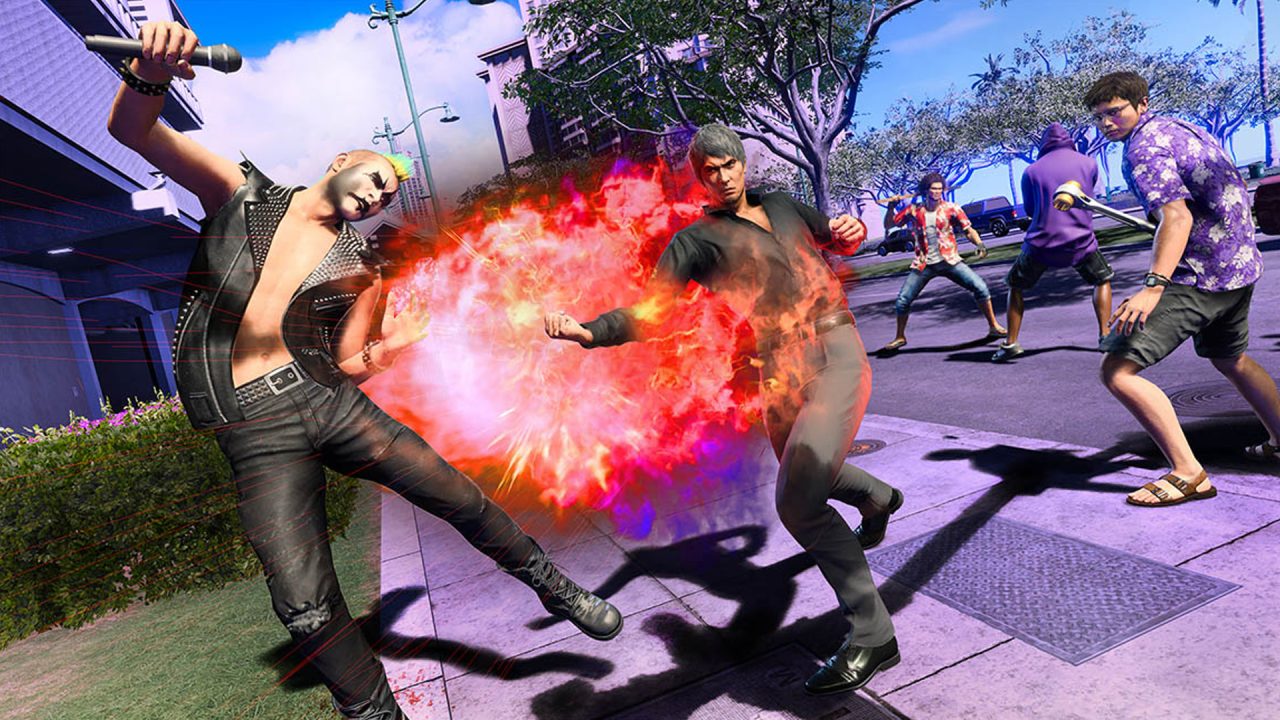 Kazuma Kiryu's unique job: Dragon of Dojima

The Dragon of Dojima is exclusive to the man, the myth, the legend himself. Featuring Kiryu's distinctive fierce, fast, and heavy fighting styles, as well as a special Action Mode that only he can unleash!

Three battle styles that can be switched at any time.

The Brawler style which allows Kiryu to pummel enemies and unleash Heat Actions.

The Rush style which enables Kiryu to perform multiple rapid attacks and dart across a wide area.

The Sledgehammer style which allows Kiryu to grab and fling enemies and objects around.

Dragon's Resurgence

A state where Kiryu can freely move, punch, and kick using action buttons for a certain period of time.

Use Kiryu's unique fighting style to dominate foes and deliver flashy finishing blows!

New Jobs

Samurai (Male-exclusive job) – A battle style that excels in handling swords and bows, specializing in consecutive attacks and area-of-effect attacks.
Aquanaut (Male-exclusive job) – A battle style that utilizes marine creatures and marine-themed items to confuse opponents.
Desperado (Male-exclusive job) – A battle style that uses dual pistols, dynamite, and rope, and excels in taking out multiple enemies.
Kunoichi (Female-exclusive job) – A battle style that bewilders enemies with astonishing speed and ninjutsu techniques.
Housekeeper (Female-exclusive job) – A battle style that utilizes cleaning techniques to elegantly sweep away enemies
Geodancer (Female-exclusive job) – A battle style that uses mysterious dances to attack enemies and provide support to allies.
Like a Dragon: Infinite Wealth Screenshots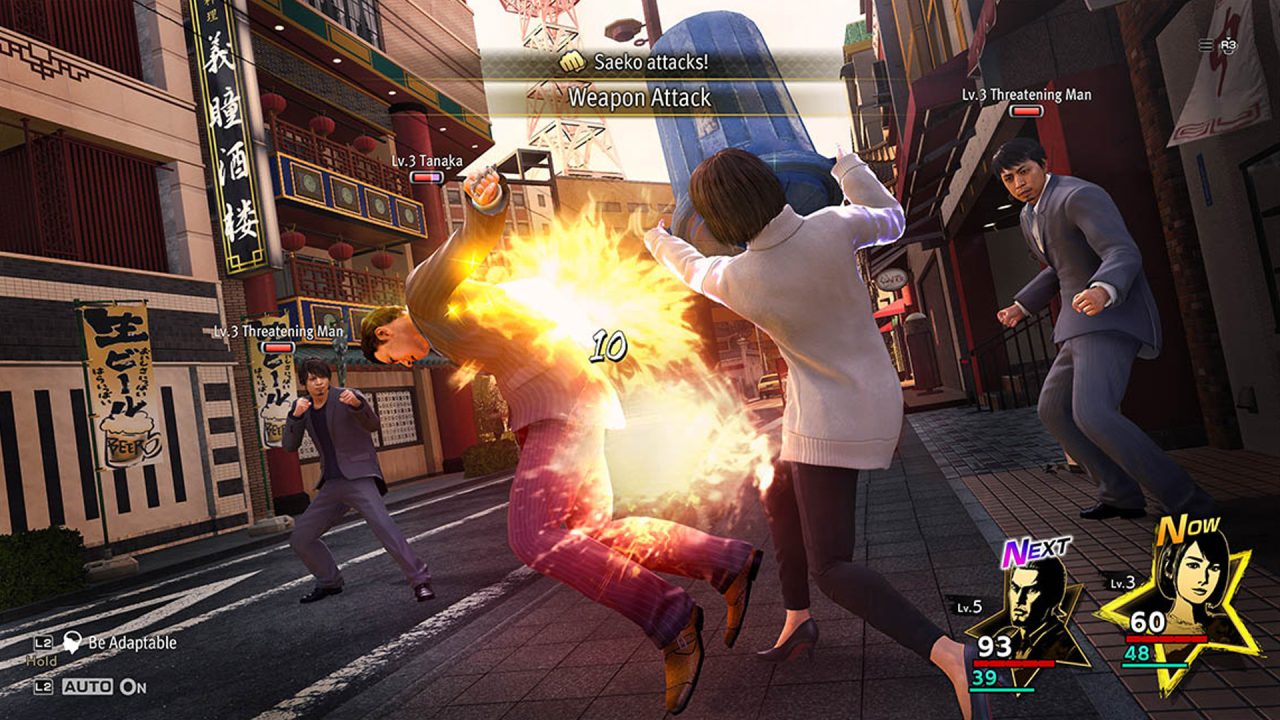 ---
Like a Dragon: Infinite Wealth releases January 26th, 2024, for the PlayStation 5, PlayStation 4, Xbox Series X|S, Xbox One, and PC via Steam and the Microsoft Store. For more Like a Dragon updates, you're on the right track at RPGFan.