Campaign Ends: January 20th
Platform: Windows
A monkey is, by far, your most important asset during the collapse of civilization. Y: The Last Man's furry sidekick Ampersand can attest to this, and now a charming new indie game will further prove my point. Made by solo French developer Tryton, Cesspool is a short pixel RPG set in a psychedelic wasteland, bringing to mind quirky and colorful titles such as EarthBound, Pokémon, and Nadia Was Here.
Follow the sand-filled tale of a wasteland wanderer and her adorable monkey friend en route to the Cesspool: a fabled (and aptly named) sanctuary for humankind. In an unfortunate turn of events, just as the legendary oasis comes into view, our heroine misplaces her monkey. Oh no. Journey through the game's bizarre world, enjoy turn-based combat, and meet strange new friends in a quest to reunite with your simian companion!
Cesspool features a fun-sized open world with enemies visible on screen. During combat, you'll be able to see enemies preparing their moves and will need to ready appropriate counterattacks. Upgrade your techniques and ability scores through Gray Matter acquired in battle, and equip your characters with apocalypse-appropriate gear, such as beach towels, gas masks, and megaphones. Apocalyptic lifeguard chic, or just poor fashion choices? Hmmm.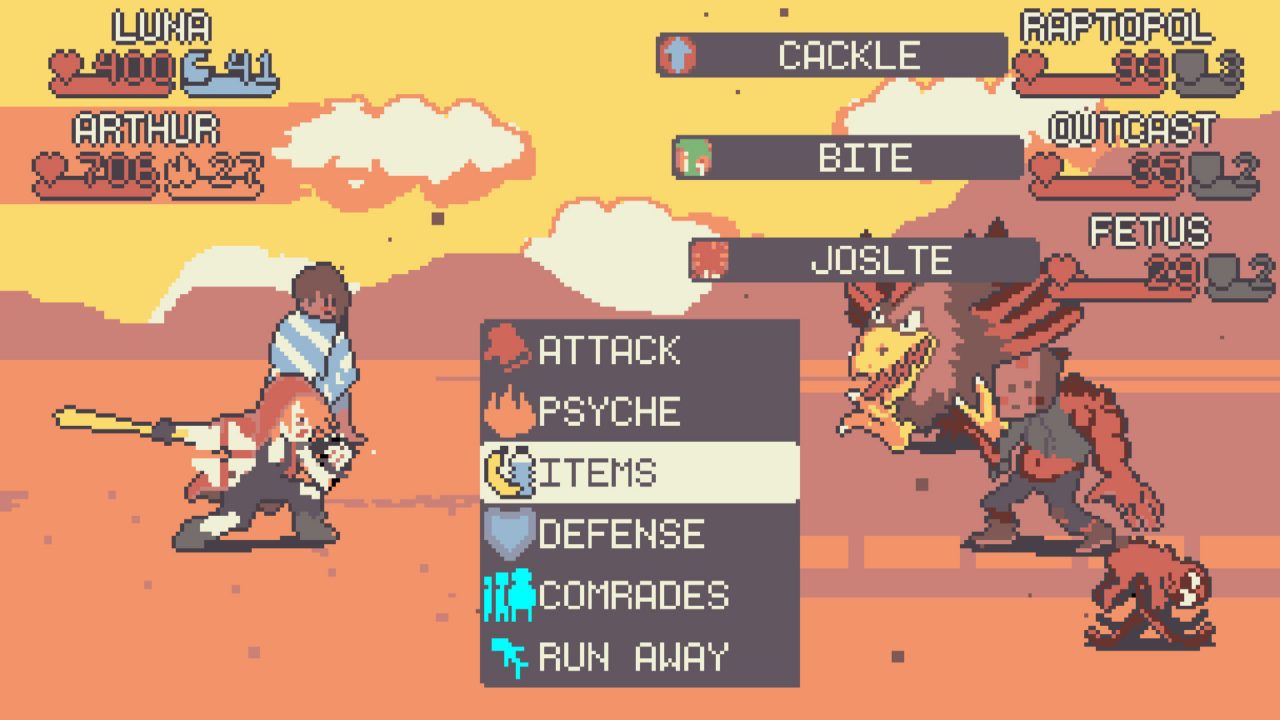 Cesspool is meant to be a short and relaxing little RPG; it should take players around five hours to complete the story, and twice that to experience everything. The game still needs some help reaching its funding target, with stretch goals adding an extra companion, more sidequests, and a PDF manual, among other things. Overall, Cesspool looks to be a charming way to spend a few afternoons; feel free to give the demo a whirl, and check out Tryton's Twitter account for a further look into the game's development!
Disclaimer: While it's possible some of us at RPGFan may be backers of the games mentioned in these articles, this does not influence our coverage or our featured game choices. We make our selections simply based on the active campaigns we feel our readers might find interesting, and we are not given special access or perks by the developers.
tl;dr: We think these games show potential and want to share them with you.