Campaign Ends: November 8
Platform: Windows
From Italian studio Sezhes comes EVOLUTION – Versicorae Domlion, a gothic horror RPG mixing classic '90s style gameplay with visual novel elements. Pack a stylish hat and travel back to May of 1938; specifically, to the fictional town of Gris, a place brimming with classic architecture, stylish attire, and grotesque Lovecraftian monstrosities. Fun times!
Choose one of five main characters with their own unique scenarios, guided (or perhaps manipulated?) by the mysterious Alexis, a handsome long-haired gentleman with a hidden agenda. What are his true plans? Uncover his secrets and unveil the game's greater storyline by playing through all five characters. Though the campaign page doesn't delve into much detail on EVOLUTION's gameplay, players can look forward to a strong narrative, traditional turn-based combat against a variety of horrific creatures, and plenty of perplexing riddles to solve. Sigh…I always fail at riddles!

The in-game visuals have definitely caught my eye, with greyscale pixel tones interrupted by small splashes of color when appropriate; highlighting bowties or tentacles, for example. Not to go unmentioned is the soundtrack by Undreamed; an Italian band with a haunting Neo-Celtic style played with traditional instruments.
EVOLUTION's campaign offers a plethora of exciting rewards, including a physical artbook (featuring some amazing guest artists) and a guidebook containing lore, walkthroughs, and behind-the-scenes material. Best among all rewards, in my opinion, is the Tarot card set featuring stunning Medieval woodcut-style art by Davide Schileo, available only through the "Mystic Pack" tier and higher (that's a minimum of 100 Euros from your wallet).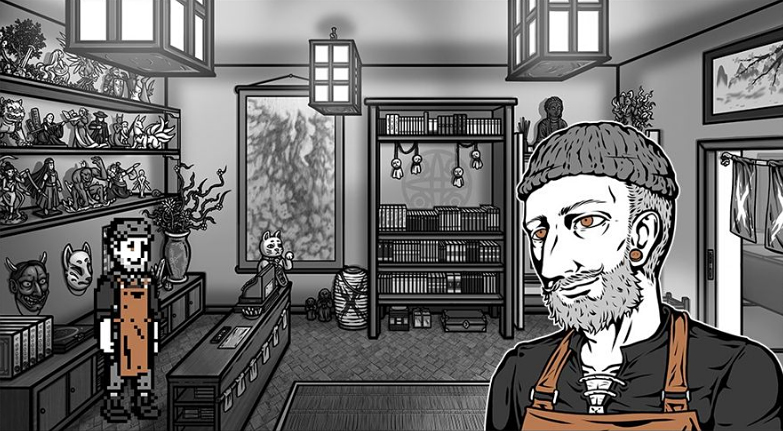 Though the campaign still needs a bit of a push to reach its target, future stretch goals include a short comic story centered around Alexis, and a free DLC prequel featuring a 6th character. All things considered, I recommend keeping EVOLUTION – Versicorae Domlion on your radar if you enjoy '90s-inspired RPGs and gothic aesthetics. There's a demo available over on the campaign page if you want to try out an early build, too.
Disclaimer: While it's possible some of us at RPGFan may be backers of the games mentioned in these articles, this does not influence our coverage or our featured game choices. We make our selections simply based on the active campaigns we feel our readers might find interesting, and we are not given special access or perks by the developers.
tl;dr: We think these games show potential and want to share them with you.