Campaign Ends: January 29
Platform: Windows and Mac.
RPGFriends, if any of you are familiar with a game known as Dungeons and Dragons, I might have a pleasant surprise for you. Introducing Eyes of Iyre, a visual novel /RPG hybrid heavily inspired by the worlds and characters of D&D (and perhaps a bit of Dragon Age), with some stunningly beautiful art to boot.
Our tale follows a surprisingly handsome orc named Barbak, a man who's got it all; muscles, brains, and an astonishingly bad temper. Alas. Lead Barbak through the land of Iyre, a world filled with lost treasures, legendary beasts, and at least one or two mysteries. Also, get ready to meet a wonderful D&D-inspired cast of characters, including a thieving forgemaster and a small bespectacled lass with a rodent companion (note: I am not referring to myself).
Set out on expeditions and talk to citizens to gain valuable items or even new recruits. You never know how your interactions might influence the lives of ordinary people! Once you're out in the wilderness, take note of dangerous routes and chart a different path filled with new surprises for your next venture. Be careful, as Barbak's legendary anger will become a bit of a problem during your travels. Calm his wrath during the game's visual novel-style conversations; as our green hero learns to control his temper and make wiser life choices, new opportunities will present themselves.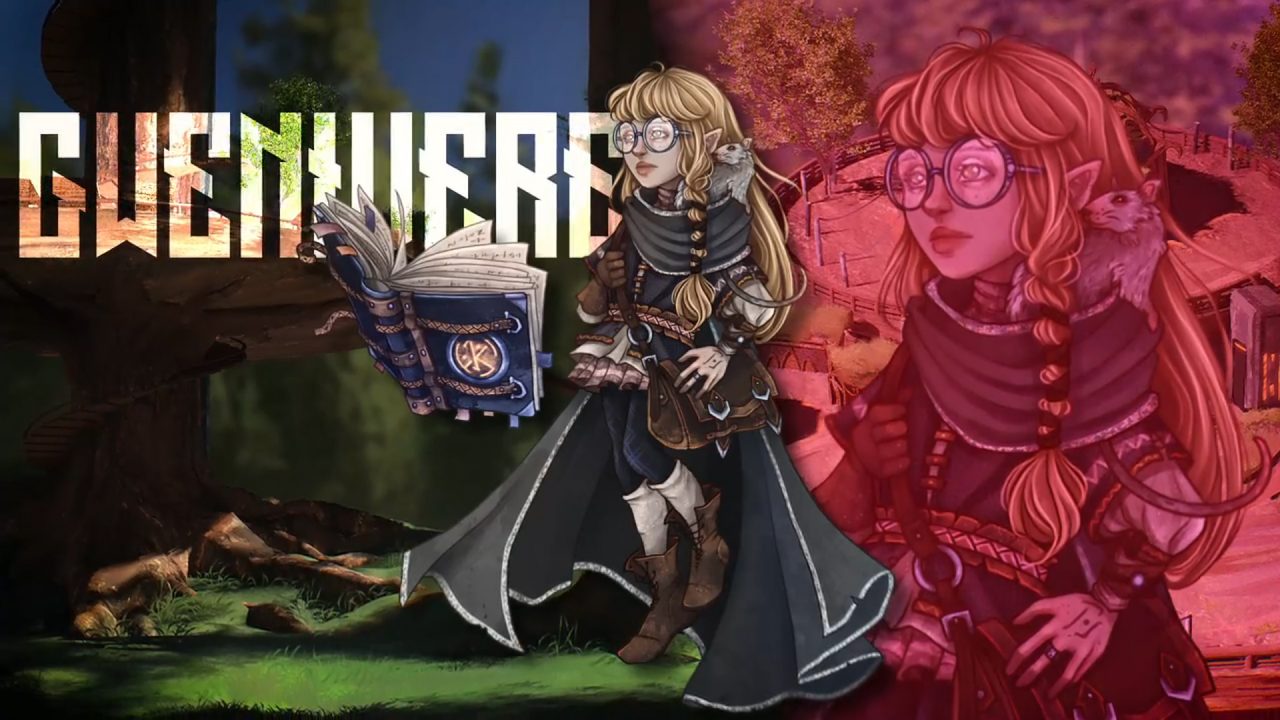 Beyond exploration and conversation, you'll learn to cast a variety of spells to advance your quests and reveal more of the story. Pick up items and trinkets to improve your abilities and possibly your fashion sense…and enjoy some yet-to-be-revealed minigames!
Eyes of Iyre still needs plenty of help with funding, and though they still have ground to cover, planned stretch goals include two expansions and some added romance. Personally, I think the game is worth a look; the beautiful art ensures Eyes of Iyre stands out from the sea of anime-inspired visual novels, and the intriguing mechanics promise some additional depth in and out of dialogue scenes. Be sure to try out the demo on Steam, and check out artist lead Keyvei's gallery on Instagram!
Disclaimer: While it's possible some of us at RPGFan may be backers of the games mentioned in these articles, this does not influence our coverage or our featured game choices. We make our selections simply based on the active campaigns we feel our readers might find interesting, and we are not given special access or perks by the developers.
tl;dr: We think these games show potential and want to share them with you.