Campaign Ends: November 3rd
Platform: Windows. Stretch goals add a Switch version.
Strap on your jetpack for a vibrant anime RPG mixing sci-fi with real-world science! Arriving in 2023, LunarLux will take you to a stylish pixelated world inspired by Mega Man Battle Network, starring a lineup of colorful characters that could fit into a Studio Trigger production.
In the far future of 30XX, human civilization thrives on the moon. Sadly, this is because our home planet, Terra, was devastated by an antimatter comet several centuries ago; a comet that now threatens to return and wipe out lunar society. Enter our pink-haired heroine, Bella Grey; eater of cheesecake bars and adversary of comets! Grab your robot companion, Tetra, and set out to explore the lunar landscape, battle shadowy "Murks," and even dive into computer networks. Just be sure to watch out for your rival, a treasure hunter known as the "Murk Slayer." What ominous (and likely illegal) plans might he be hiding…?
Soar across the lunar skies with your jet suit or customizable spaceship, or just take a leisurely stroll through a variety of urban and natural environments. You'll be able to interact with nearly everything you see; dig through garbage, chat up some rocks, and pet many, many dogs. In the meantime, Tetra will lend her assistance by sneaking into networks using control terminals. Each network is lovingly rendered in an 8-bit isometric style reminiscent of Game Boy games and includes unique minigames and challenges.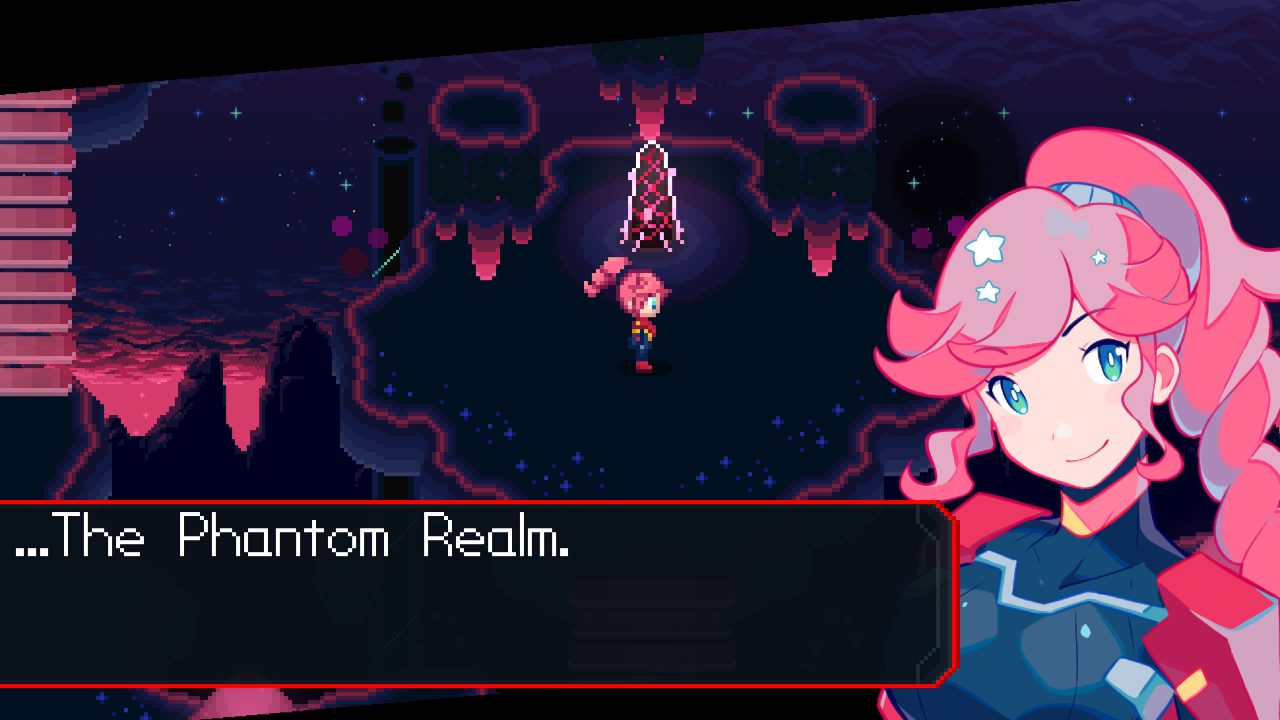 The game's battle system combines action with turn-based combat, drawing influence from Undertale and Mega Man Battle Network. Dodge your foes on a small grid, time your blocks and bonus attacks, and combine your skills to unleash powerful Lux Combos. As you travel, you'll unearth recipes for more combos, with the game offering dozens of handy skills (both active and passive) for you to learn, use, and combine.
LunarLux hit its funding target in only 12 hours, with stretch goals adding a Switch port and more surprises. Overall, I love what I've seen so far. The sci-fi setting, female lead, and vibrant pixel graphics all remind me of Cosmic Star Heroine mixed with some of my favorite modern anime, and the storyline promises to delve into real-world theories on lunar life. Play the demo now on Steam, and get ready to save the moon next year!
Disclaimer: While it's possible some of us at RPGFan may be backers of the games mentioned in these articles, this does not influence our coverage or our featured game choices. We make our selections simply based on the active campaigns we feel our readers might find interesting, and we are not given special access or perks by the developers.
tl;dr: We think these games show potential and want to share them with you.