Campaign Ends: June 5
Platform: Windows, macOS, Linux, and Switch.
Make your way to a magical land filled with chatty frogs, perverted dwarves, and shadowy dreamscapes in Oddventure, a turn-based RPG mixing EarthBound with Alice in Wonderland and classic fairy tales.
Our story follows a moody, reality-altering teenager named Charlie and her mischievous (or, as he would prefer, "heroic") brother Bonzo as they traverse the whimsical Kingdom of Luxia in search of a way back home. Your choices will affect the narrative and world, leading to one of several different endings; will you return to your mundane reality? And what surprising truths will you uncover along the way?
Oddventure proudly displays its love of EarthBound with colorful pixel graphics, quirky humor, and turn-based, first-person combat. Your in-battle actions can affect the enemy's emotions and lead to different results; make your opponents run away screaming, show them mercy and be rewarded with gifts, or just resort to some old-fashioned violence. Outside of combat, you'll explore a vibrant world filled with environmental puzzles and bizarre characters, including several individuals who enjoy wearing animal costumes of questionable quality.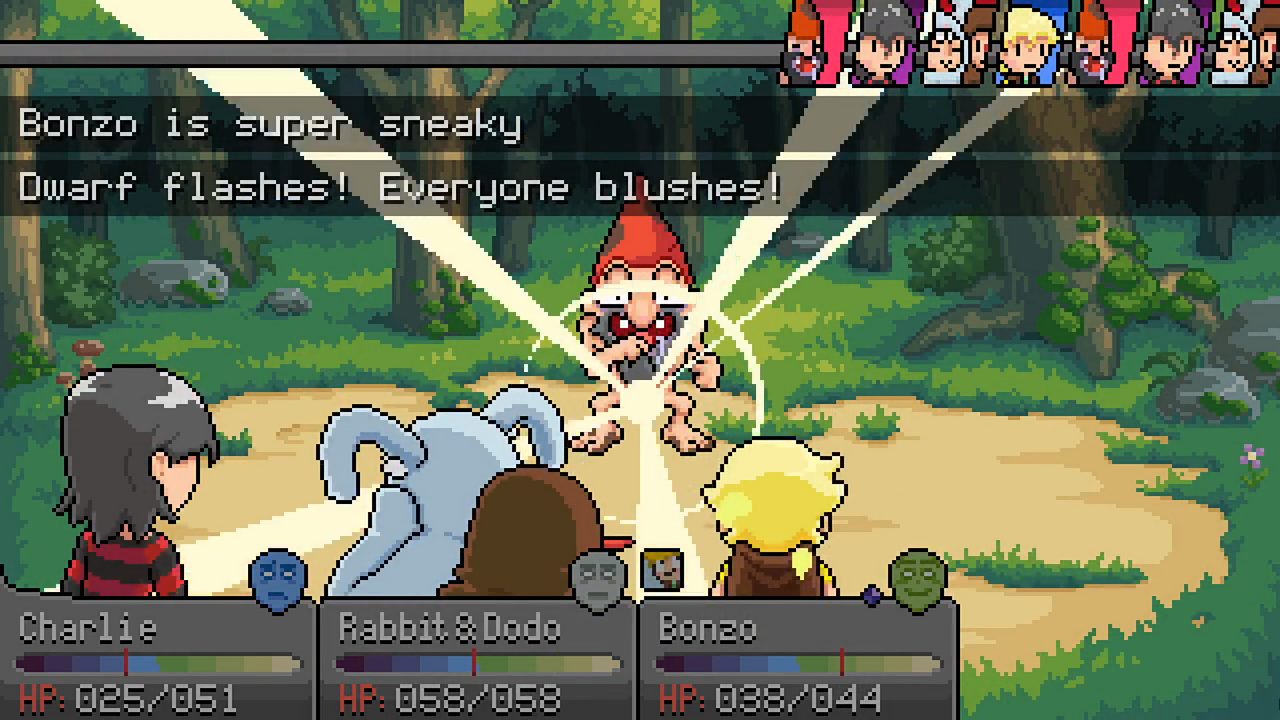 While the game has already reached its initial funding target, a few stretch goals still remain, including more language options and additional consequences for your choices (in the form of visual changes and alternate cutscenes). Though clearly paying tribute to EarthBound, Oddventure's fairytale setting and quirky comic style art have definitely caught my attention, much like how the game's clothing-averse dwarf hopes to catch your attention during combat. Golly!
If you want to try the game out, a free demo is available through Steam, itch.io, and Game Jolt.
Disclaimer: While it's possible some of us at RPGFan may be backers of the games mentioned in these articles, this does not influence our coverage or our featured game choices. We make our selections simply based on the active campaigns we feel our readers might find interesting, and we are not given special access or perks by the developers.
tl;dr: We think these games show potential and want to share them with you.