Campaign Ends: August 12
Platform: Windows
Exploring creepy, decaying mansions is a highly enjoyable past time. For me, it's been a life-long hobby that started with the likes of Maniac Mansion and the NES port of Uninvited. If you happen to share my love of creaking floors and hidden drawers, I humbly direct your attention towards The Corruption Within, a first-person point-and-click thriller with colorful retro-style pixel graphics sure to remind curious guests of our NES favorites.
Set during the Victorian Era, our tale kicks off with you and your family on a relaxing camping trip. When your wife and children suddenly go missing, you set out to find help, and stumble upon a strange mansion full of curious characters. Certainly a resident or two would know something about your family's disappearance!
Explore the mansion and nearby surroundings in your hunt for clues, and solve the mysteries behind its strange and even menacing inhabitants. Be careful who you trust! Each character has their own unusual backstory, and you'll need to uncover their secrets before you can find your family. Though there will be plenty of puzzles for you to solve in this unsettling edifice, the game's focus remains on the characters and narrative.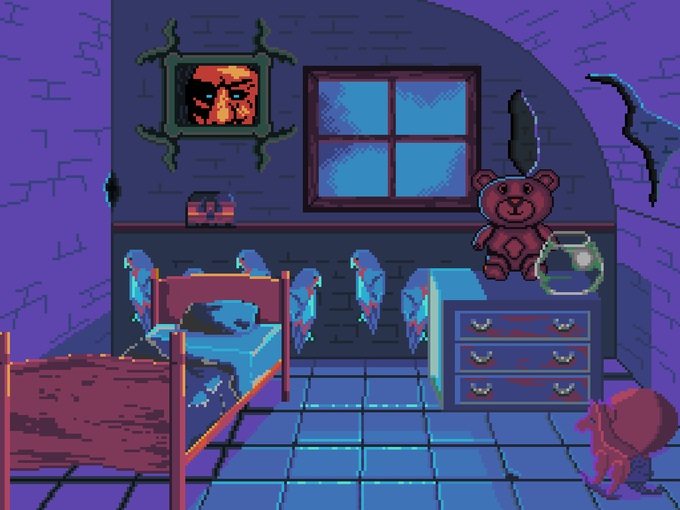 The Corruption Within definitely looks to be a unique addition to your point-and-click library; it's rare to see modern games in this genre featuring both a first-person perspective and nostalgic pixel art. While the initial campaign goals have been met, stretch goals will add a pair of secret rooms and some additional endings. Personally, I'm looking forward to a delightful evening of rummaging through other people's closets and admiring their dilapidated, multicolored furniture. Fun times!
Disclaimer: While it's possible some of us at RPGFan may be backers of the games mentioned in these articles, this does not influence our coverage or our featured game choices. We make our selections simply based on the active campaigns we feel our readers might find interesting, and we are not given special access or perks by the developers.
tl;dr: We think these games show potential and want to share them with you.