Campaign Ends: February 18
Platform: Windows, macOS, and Linux.
A new year means new visual novels, and today I bring you The Sky Left Us, a challenging ecological tale. With influences ranging from Nausicaä of the Valley of the Wind to Disco Elysium, the game offers a sci-fi storyline centered around environmental issues and classism, with an intriguing and stylish cast of queer characters to befriend and romance.
Our story is set on the toxic planet Zé, where society is divided into a caste system based on the quality of the atmosphere. On the peak of the world's dominant mountain, inhabitants enjoy clean air and a lavish lifestyle, but lack sufficient vegetation. Meanwhile, traders sail their floating ships near the mountain's central region, and workers search for precious resources in the poisonous Miasma down below. Enter "Clear Skies"; an off-world technology with the power to reshape the atmosphere, and hence society itself.
You'll be playing as Spire Risan, a non-binary scientist who has arrived on Zé with Clear Skies and good intentions; as you'd expect, things don't turn out quite as smoothly as planned. Beyond climate change and class issues, the game's story promises to examine the effects of technology and the ethics of outsider influence, presenting players with difficult moral choices. Initially, there will be five character routes to follow (some romantic and others platonic), with stretch goals adding two more, including a polyamorous route. Each route will have multiple endings, and you'll need to play them all to uncover the complete story and see all the characters, as you won't be able to meet the entire cast during a single playthrough.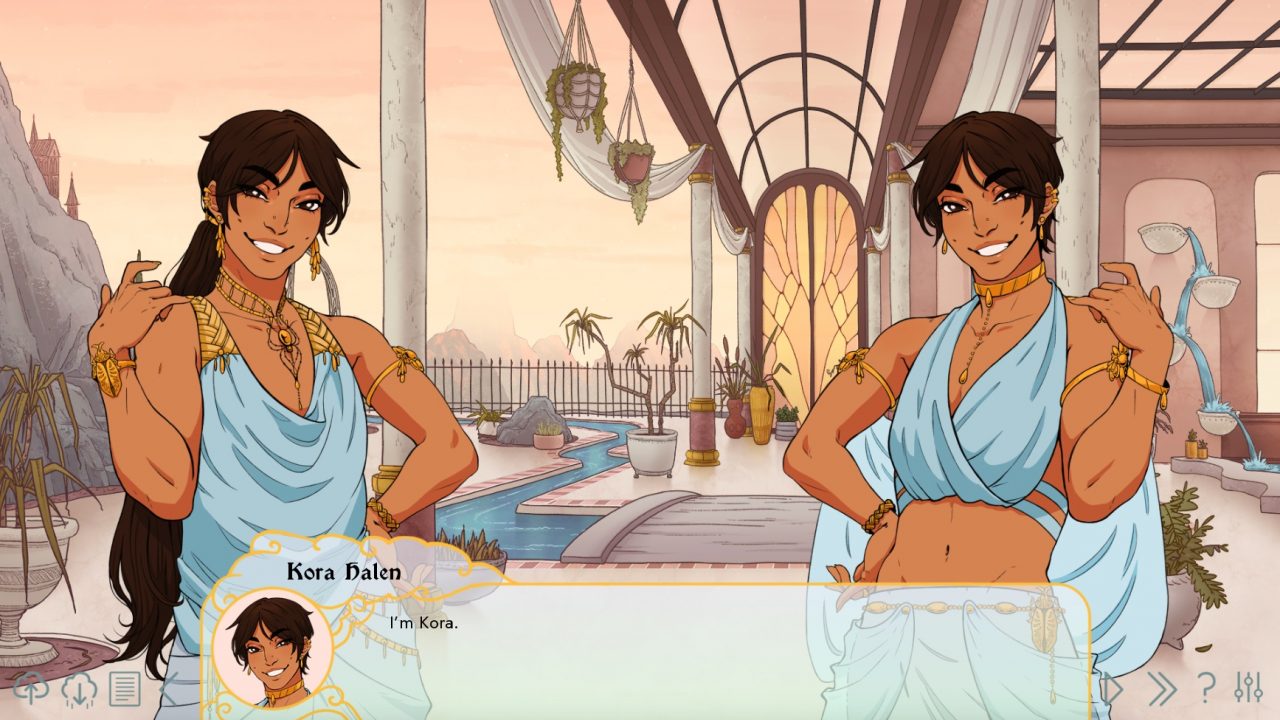 The Sky Left Us is very close to reaching its funding target, though a bit more help is still needed. Meanwhile, stretch goals will add short ending animations, more music, and more backgrounds, in addition to the two new character routes. I must say, the game's alluring green and pink-hued world and beautiful costume designs, architecture, and otherworldly trip-hop soundtrack has definitely caught my attention, and it's great to see more titles that address environmental themes. Fans of ecological sci-fi, take note!
Disclaimer: While it's possible some of us at RPGFan may be backers of the games mentioned in these articles, this does not influence our coverage or our featured game choices. We make our selections simply based on the active campaigns we feel our readers might find interesting, and we are not given special access or perks by the developers.
tl;dr: We think these games show potential and want to share them with you.