It is with immense pleasure that I get to welcome you to a new RPGFan experience today. What you're seeing now is the culmination of years of work. To even be able to write about and present this to you is a surreal experience. There is a reason an internal name for this project has been both Green Dream and Grand Dream (well, the desire to complete it plus our fondness for Chrono Trigger). There is so much to introduce you to, but first, I want to share a quick look at the little-known origins of this project:
What is a "Game" Anyway?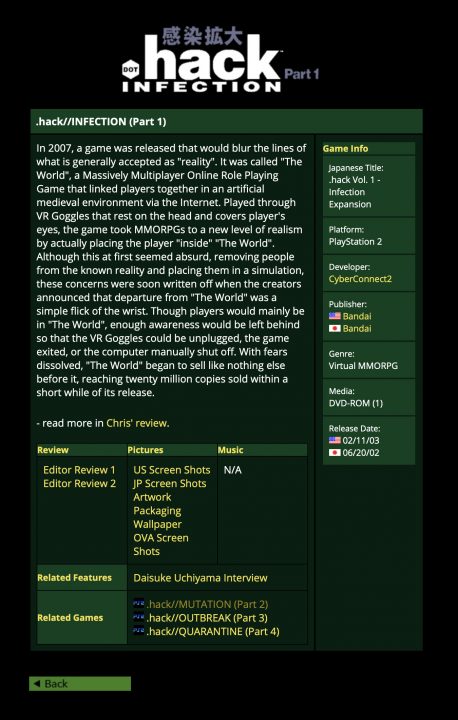 This image is of a functioning page I built in 2003-2004, when I first wanted to overhaul RPGFan's structure and offer a cohesive place for readers to learn about a specific game, access its related features, reviews, media, music reviews, and basic info all in one place. But even in 2003, we had so much hand-coded HTML content that it was a monumental order to try and build these for every game we covered. And that was before we had over 3400 games within our sphere of coverage!
We soon learned the only logical path forward for the project was to rebuild the site on a modern CMS platform. But we're all volunteers here, and between 2008 and 2016, I lost track of how many false starts we had with various developers! As if to answer our prayers to the elder emerald gods, Mark Tjan returned to us in late 2016 and the latest modernization attempt began. And today you are seeing the results: An entirely new set of capabilities, look, and feel for RPGFan. It has been a monumental task over the last few years, but finally, we are here. Let's talk about what it means.
---
New Features
It won't take you long to see what's new at RPGFan. Our navigation has been restructured, with our new "Games" section taking center stage. The front page finally allows us to feature more than two items. Every post on the front page now has an image and a summary. The list goes on, but I'm going to highlight some of the best ones: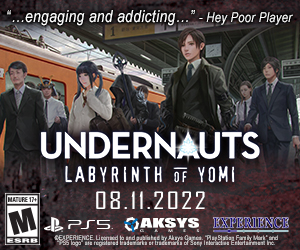 Games
Since this whole project was built around "Games," of course that comes first. Games are the reason we exist, so it stands to reason the games themselves are now the backbone of our content. It's what everything ties into. Browse something in our Games section and you'll understand. Look at Chrono Trigger for example, and you'll instantly get the picture: Game hub pages collect related articles, game and music reviews, all media, and include an overview of the platforms a game is available on, initial release date, and more. Likewise, everything on the site about a game ties back to its parent hub page, so you're always one or two links away from everything you need about whatever game you're interested in. We're incredibly pleased at how everything ties together, and we hope you enjoy this new way of browsing!
Dark Mode
We heard you! Every time we would switch to a temporary dark theme on the site, people asked for a dark mode toggle. This was going to be a "one day" feature, but we're pleased it could become a launch feature. Toggle this on with the Dark Mode button near the bottom of your screen and embrace the darkness.
Commenting
Yes, you can comment on posts now! We have limited this to news posts and other articles, so you won't be able to directly comment on things like reviews, but please share your thoughts on news posts. Just be cool, okay?
About
Something that had often been requested both by readers and the staff is the ability to browse all posts or reviews by a single author. At last, by clicking the author's name on a post or on the About page, this is finally a reality. So now you can finally see just how many reviews people such as Bob Richardson have written during their time here (spoilers: it's a lot).
No More Interstitial Pages
What the what now? Whatever you may have called them, we know many of you didn't like having to click from the front page to a post introducing a review and then the review itself. It was cumbersome for reading, and as fun as it could be for us to write introductions to our teammates' work, it just added another layer to the process. It was something we were stuck with on our old system, but no more—thankfully for us and for you, these are a thing of the past. Now when there is a new review or feature on the front page, clicking it will take you straight to what you want.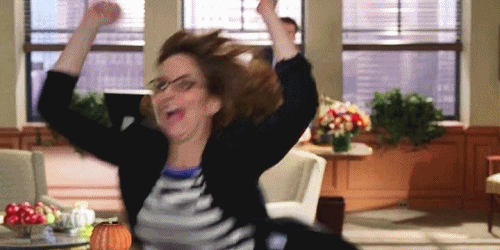 More Sorting, Searching
For years, we offered basic sorting on our old review pages, but at some point in time, that sorting stopped working properly. Now, on our main Games, Reviews, and Music pages, we have both a useful search experience (will anyone miss our old Google site search?), but sortable lists as well. This should help you find what you want much faster.
More Discoverable Features
We reimagined the whole of RPGFan, and extra attention was spent on our new Features page. We've added new categories, making it easier to find things like our popular "So you want to get into…" game primers. Tina's frequent Crowdfunding Chronicles has a home here, along with traditional feature categories like Games of the Year, Retro Encounter Final Thoughts, and more. We spent a lot of time breaking these out and installing a simple filtering menu, to help you discover features you may have never known we had.
Faster for Us, Better for You
I cannot begin to explain to you the efforts it took to make a post on the old site, and may the Twelve help you if you ever made a typo in a news post. We had a cool and helpful program that updated our front page, but the fact was that if you had to make an adjustment to a headline, it meant logging into our server and literally changing four files in three different locations. Our L.A.R.A. Updater served us well for years, but it was time for a change. Making posts on RPGFan is exponentially faster now, and easier to edit. This drastically-reduced friction means we can spend less time training people; it means doing something that should be simple like adding images and video to news posts is actually simple, and so much more. It means getting more timely coverage to you and less busy work for the team here. Literally everyone benefits from this.
---
What's Ready, What's Still to Come
Explore the new RPGFan a bit, and you'll come across some missing images or content, though these are temporary omissions. With a task this massive, we had to do things in stages. Absolute priority for launch day was that we had all of our game and music reviews and all games in our new system. I couldn't overstate the time that went into this: I've never worked on spreadsheets so massive. At over 2000 game reviews, 2000 music reviews, and over 3000 games, each of which had a row of data that needed checking and research, we spent an obscene amount of time on data entry. But this allowed us to launch today with every single review intact, and every single game associated with our content under Games. Even if they don't have related content yet!
To ensure we could launch and not keep people working on two sites simultaneously like some of us have this summer, we had to delay certain transitions. As of now, here is what you will find on the site and our progress on the rest. All of these items have to be manually moved over, so it's simply a matter of time:
Game reviews, music reviews, and games: 100% done
Media/galleries: approx. 450 games have galleries, which is around 25% of the total (We have upwards of 150,000 media files to port!)
Music review samples: currently none, as there was no way to automate this. We plan to re-introduce these moving forward, but have not yet decided on a path for retroactively doing so. It's so easy to find music online now, we have to seriously weigh and pros and cons, and we will continue to evaluate.
News: currently we have brought over all news for the current year. In time we will bring over more.
Features: currently we have all features from 2020, plus some popular features from previous years, such as our Top 20 PSP RPGs, and Top 20 RPGs of the 90s. We are working to bring over all features as soon as we can.
Forums: these weren't something we could bring over intact, since our old forum software wasn't going to play nice with our new platform. But hey, most of you moved to our Discord server anyway. That said, we have brand-new forums, and we'd love to get our forum community going again!
---
Here's to Another 22 Years
RPGFan turned 20 in 2018, but this move is a milestone almost as large. We are incredibly excited about the change, as it will allow us to improve the site in ways we've only dreamed of for, well, a very long time. It's the foundation for our future, and a culmination of years of planning, effort, design, and development. We are fully aware at how rare it is for a site like ours from the tail end of the 1990s to still be running—let alone thriving—today. Our hats are off to our friends at RPGamer, who have been around for almost the same amount of time as us, and whose volunteer efforts also keep them a strong voice for our beloved genre.
I speak for all of us here at RPGFan when I thank each and every person who reads the site. Whether you've been with us since LunarNET in 1998 or just found us last month, it means a lot that you find us a useful resource. We will always continue to bring you what we've been doing for over two decades: Extensive RPG Coverage.
Please let me know your thoughts below or email me via our new Contact page.