Fans of both visual novels and portable gaming rejoice! Spike Chunsoft has released Danganronpa 2: Goodbye Despair Anniversary Edition for iOS and Android devices. Check out its release trailer, zany as the Danganronpa series has ever been, below!
Danganronpa 2: Goodbye Despair focuses on the story of protagonist Hajime Hinata and his first year at the prestigious Hope's Peak Academy, upon the shining and idyllic landscape of Jabberwock Island. Through a savage turn of fate and a being known as Monokuma, Hinata must outwit his classmates, to pull off murder without being caught, to gain any chance of going home.
Danganronpa 2: Goodbye Despair Anniversary will contain three bonus modes of play for players to enjoy: Dangan Island, Danganronpa IF: The Button of Hope and the Tragic Warriors of Despair, and Magical Miracle Girl★Monomi. Dangan Island will allow players to experience an alternate scenario where the students are able to enjoy their school trip without the influence of Monokuma. Danganrona IF showcases a 'What If' story set within the world of Danganronpa: Trigger Happy Havoc, the first game in the franchise. Magical Miracle Girl★Monomi sets players within an action game, inhabiting the role of Monomi, a character from Danganronpa 2: Goodbye Despair.
This portable edition of the second game in the mainline Danganronpa series comes as part of the celebrations for the 10th anniversary of the Danganronpa franchise as a whole, complementing the release of Danganronpa: Trigger Happy Havoc Anniversary Edition on iOS and Android devices in June of this year.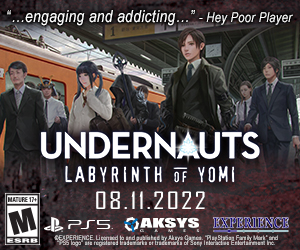 If you're curious about what RPGFan thought of Danganronpa 2: Goodbye Despair check out our review, penned by former RPGFan Editor-in-chief John McCarroll.
Stay tuned to RPGFan for all news Danganronpa!