"The leaves may change their color, but RPGs are forever." That quote may have originated from Confucius, Lao Tsu, or even myself. Regardless, it's true. This week is especially rosy for the Nintendo Switch, but no bit of kit has truly been left behind. Unless, of course, you're looking for hot new role-playing games for your shiny PlayStation Vita. In which case, friend, it's time we both let go.
Prinny 1•2: Exploded and Reloaded – October 13 (Switch)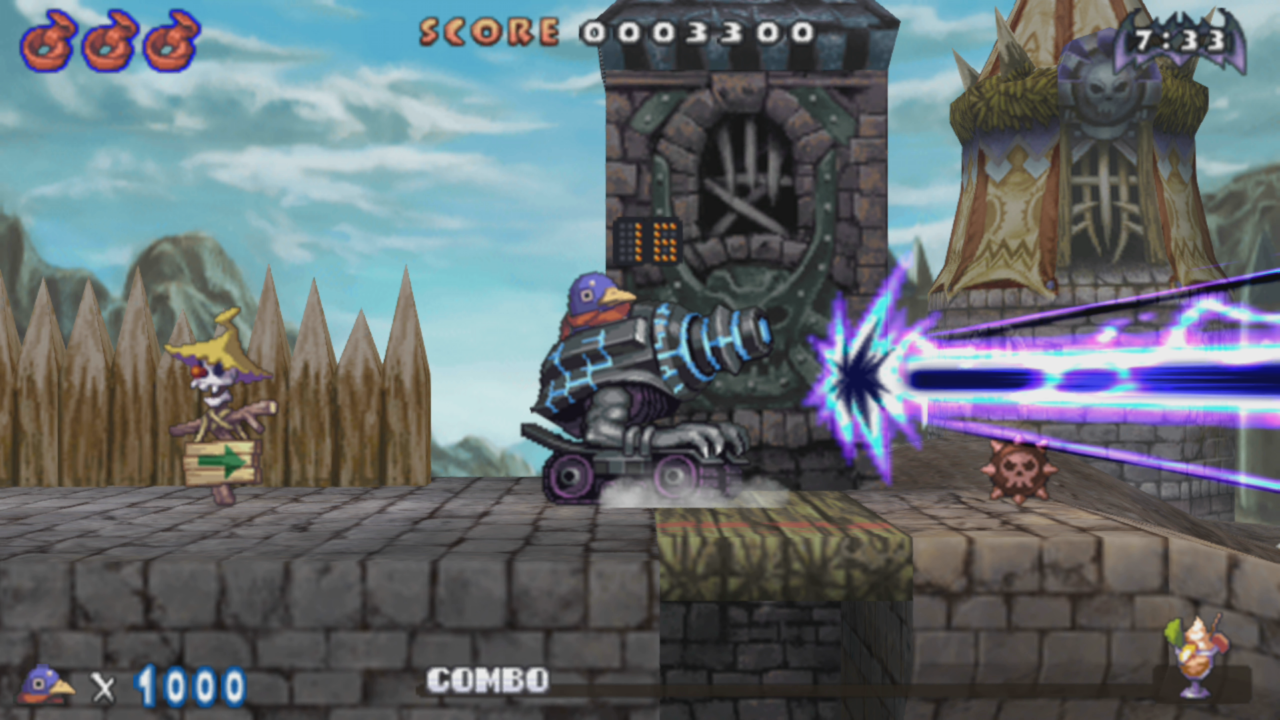 Allow me to freely admit this: I have never played a Disgaea game. For those among you who positively adore the franchise and are now wondering how I got this writing gig in the first place, I can only offer my sincere apologies. It's in the queue, OK? At any rate, I told you this embarrassing truth so that I can further emphasize just how little I know about the Prinny spinoffs. Before I sat down to jot down this entry, I did a little research legwork. Prior to Googling, my understanding was that there is a titular Prinny—a cute little blue penguin thing—and he ends every sentence with "dood." I was also vaguely aware that this chosen Prinny wondered if he could really be a hero. My grasp of Prinny is now slightly more nuanced; evidently, these games are hard as hell. Also, there are multiple Prinnies, and a great deal of dry wit on display throughout the game's script. I'm grateful of this, because I hope you will pardon me for fearing the worst from the sequel's title of Prinny 2: Dawn of Operation Panties, Dood! Do fans abbreviate this to "DOPD" in order to avoid giving the uninitiated the wrong impression? I hope so. It is at this point in my writing that I've realized I have yet to actually reference what this upcoming game truly is Prinny 1•2: Exploded and Reloaded is, as the name implies, a compilation of both games in one package. It's coming to Switch this week alongside modestly-priced digital ports of both the first and second games. If you've ever pondered what it might be like to pretend that you're a penguin in a snazzy scarf fending off the forces of evil, it's high time you found out… dood.
---
Robotics;Notes ELITE & Robotics;Notes DaSH Double Pack – October 13 (PS4, Switch, Windows)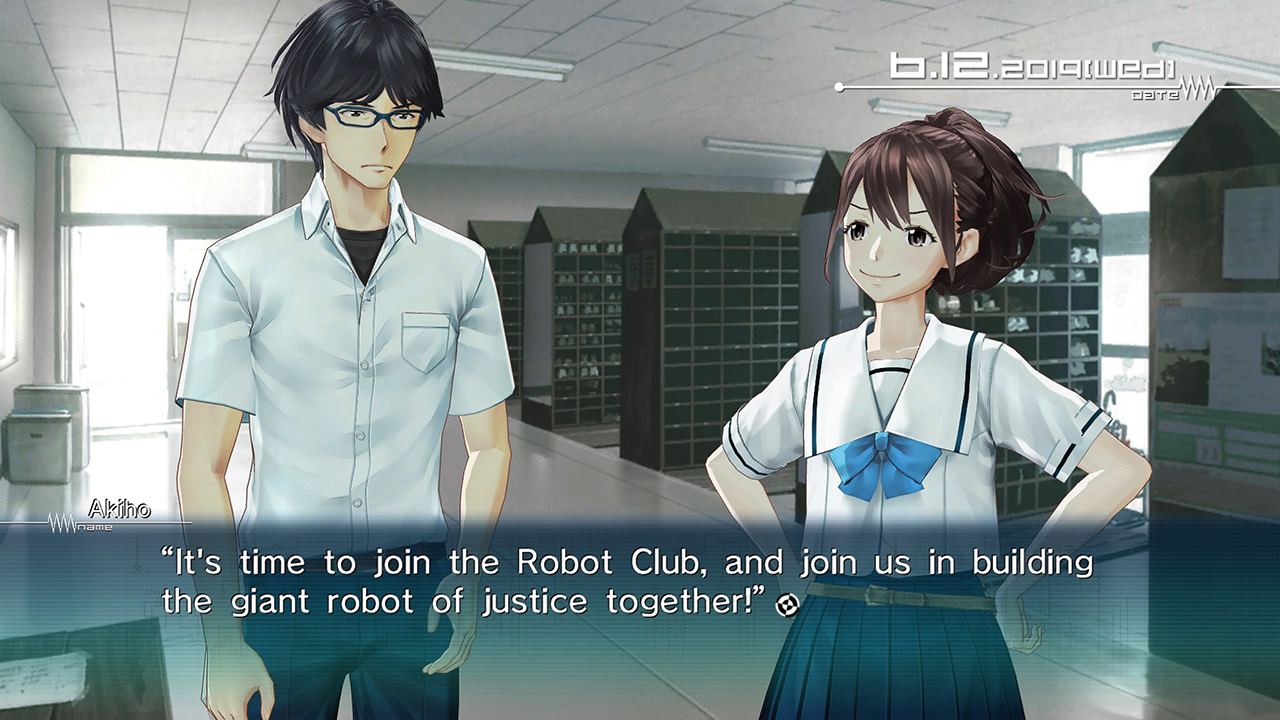 First off, a quick disclaimer: You can buy both games separately on the Nintendo eShop and PlayStation Store, but you can also grab them packed together in one box. Steam users are out of luck on that front and will need to purchase the games one at a time. With that out of the way, let's get started! Robotics;Notes ELITE is an enhanced version of Robotics;Notes, a 2012 PS3 and Xbox 360 visual novel and the third entry in the Science Adventure series. (Common question: "Is Steins;Gate part of that series? Correct answer: "Yes.") The main games and their various spin-offs all take place in the same fictional universe; each one focuses on something distinctly sci-fi. In the case of Robotics;Notes, protagonists Kaito Yashio and Akiho Senomiya—fighting games aficionado and optimistic robot-obsessed dreamer, respectively—ultimately set out to construct a giant robot. Yes, indeed. This game is all about mecha. But dark twists and turns abound, and before you know it, you'll be watching the high school robotics club working hard to save the world. Watching is an operative word here; there is gameplay, mostly centered on making dramatic choices from time to time, but Robotics;Notes ELITE and its original version live up to their visual novel moniker. Prepare to invest a great deal of time in reading, reading, and you guessed it, reading. If you're on the fence about this one, I highly recommend Zach Wilkerson's excellent review. I went from mildly interested to downright curious. Now, let me briefly talk about Robotics;Notes DaSH. What is it? A direct sequel to Robotics;Notes ELITE! Set six months after the events of the first story, it's a brand new adventure starring familiar characters from all three Science Adventure games. We'll have a review up for it ASAP, so please look forward to it!
---
Torchlight III – October 13 (PS4, XB1)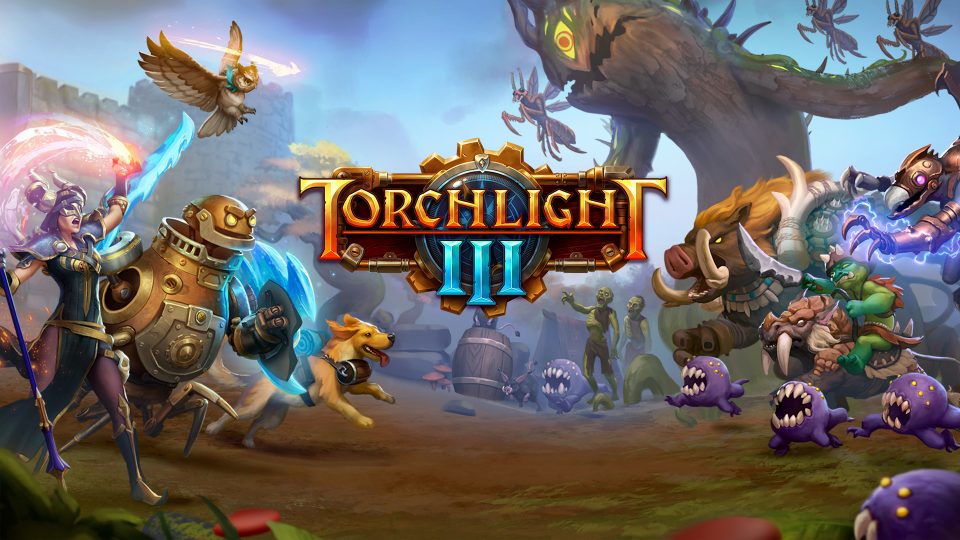 This won't exactly blow your mind, but Torchlight III is the third game in the Torchlight franchise. It's been a long road, getting from 2012's Torchlight II to here, but it's finally time to shine a… torch… light… on a bold new tale. Action-centric hack-and-slashes in the vein of classic Diablo, the first two games were wildly celebrated for arriving when fans of that series were sorely underfed. Featuring brighter visuals and memorable soundtracks, Torchlight has wowed millions; we even awarded the original title's E3 2009 unveiling as the "Best PC RPG of Show". Torchlight III has an interesting development history. It was initially conceived as Torchlight Frontiers, an MMORPG set in the same world as its predecessors, but as the game began to take shape, studio Echtra Games changed course and turned it into a proper successor with a fully single-player story. (Like Torchlight II, there is a co-op multiplayer mode available as well.) On Sunday, an epic, six-minute launch trailer dropped out of nowhere, and uh, it's pretty damn good. Torchlight III released in Steam Early Access in June and is en route to Switch at an undisclosed point later this year, but PS4 and Xbox One players can dive into Novastraia this Tuesday.
---
Werewolf: The Apocalypse – Heart of the Forest – October 13 (Windows, macOS)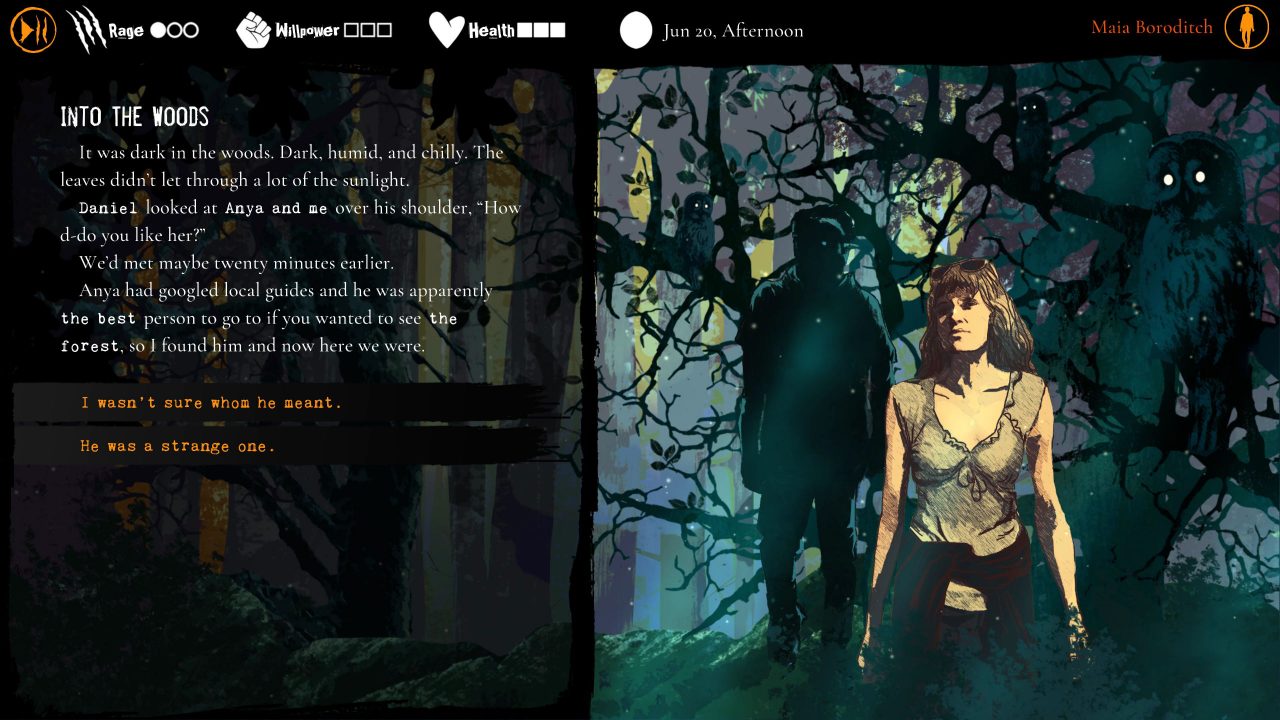 Werewolf: The Apocalypse – Heart of the Forest is a visual novel role-playing game based upon the popular Werewolf: The Apocalypse tabletop — which is, in turn, just one slice of the World of Darkness whole. If you're big on tabletop gaming, there's a good chance you're at least passingly familiar with White Wolf Publishing's sprawling, supernatural franchise. And if you aren't, here's a primer on what to expect from any World of Darkness story: Bloody walls, brutal foes, heroic angst, and a whole lot of horror. Werewolf: The Apocalypse – Heart of the Forest stars Maia Boroditch, a Polish-American woman who suffers frequent nightmares as she travels to the small Polish village of Białowieża and its surrounding forest in search of clues to her family history. You can probably guess that things take a hard left turn into spooky times and deadly struggles, which makes this the perfect October release, really. Intriguingly, the game is partially themed around big-picture notions of climate change and ecological disaster. Narratively rich and appropriately moody, Werewolf: The Apocalypse – Heart of the Forest should make a worthy addition to any PC/Mac player's fearful arsenal.
---
Vigil: The Longest Night – October 14 (Windows, Switch)
Vigil: The Longest Night is an upcoming offering from Glass Heart Games inspired by Castlevania and Salt and Sanctuary (they're even running a limited time crossover event with Ska Studios' Salt and Sancutary), boasting some action, platforming, and tactical combat. You follow Leila, a member of the Vigilant Order, in her efforts to stave off the eternal darkness that is threatening her hometown. I kind of imagine it as "what happens when the Castlevania darkness descends on a town and a local warrior fights against it." It has a unique, shadowy visual style and seems just perfect for this time of year, so don't forget to check it out!
---
Tears of Avia – October 15 (Windows)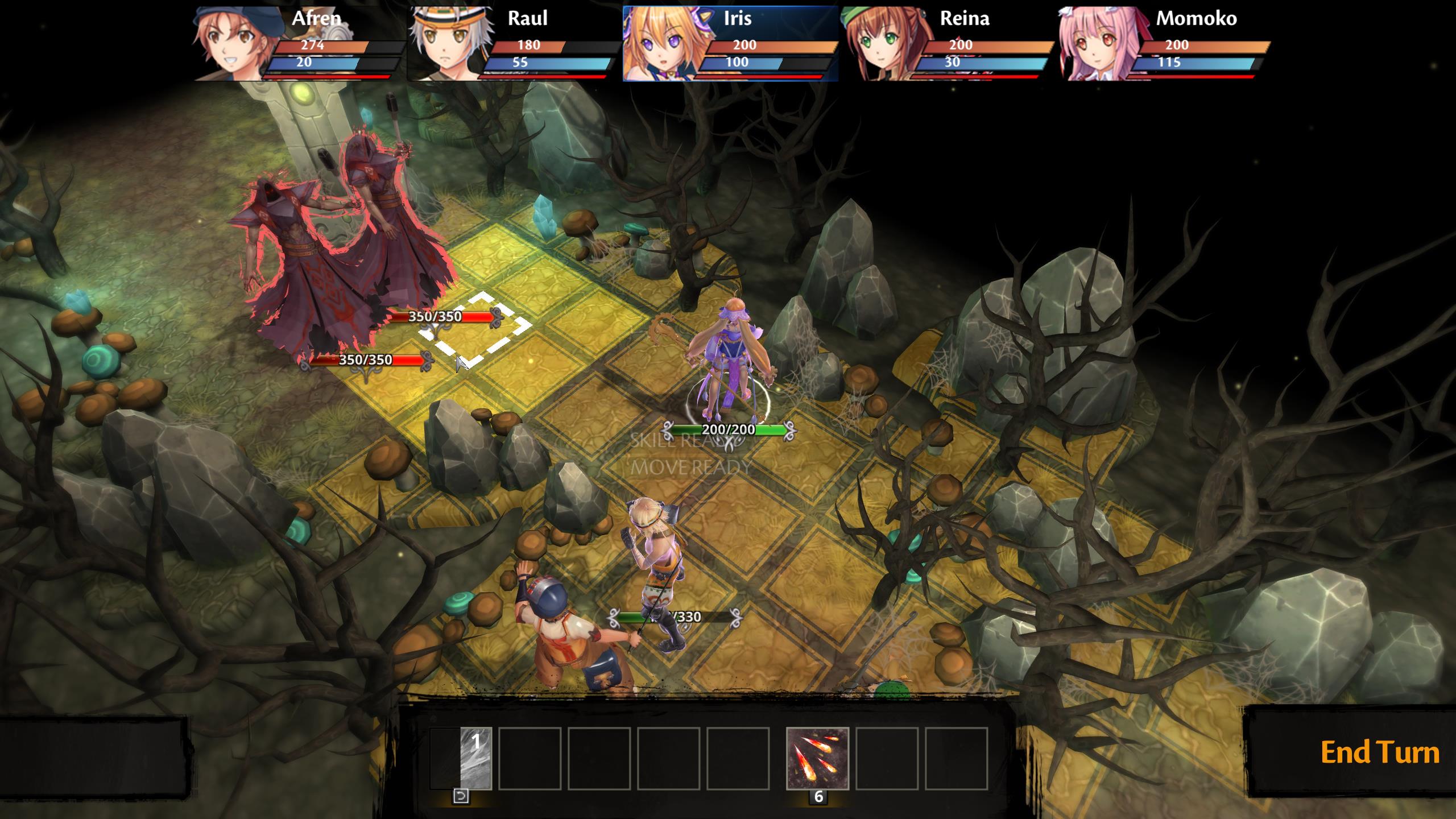 PQube is bringing us a turn-based SRPG this week with CooCooSqueaky Games' Tales of Avia, which is about a small group fighting to find common ground (or not) in the war-torn land of Estera, which may also be cursed if knowledge from the ancient ruined cities around is any indication. Will your team work together and win the day? What side of the conflict will you start on? There's a bevy of paths and skill options (and interactions between characters' skills) as you go, so this seems like a good title to delve into.
---
That's a whole heck of a lot of RPGs coming at us on October 13th, which just so happens to be my roommate's birthday. Also, 13 is the inverse of 31, and October 31st is Halloween. Coincidence? I think so. But whether you're a penguin, a Gundam, a looter, or a lupine, you're sure to find something to celebrate not just my roommate's birthday but the great, big world of role-playing video games. That's what we do here at RPGFan, and I bet you do, too. Catch ya next week, friends!
Hilary Andreff contributed to this week's article.