The second piece of downloadable content for Pokémon Sword & Shield, The Crown Tundra, is almost here. And it wouldn't be a new Nintendo release without a corresponding Tetris 99 event! The 99-player battle royale puzzle game will be starting its 17th MAXIMUS CUP event on October 16th, giving players a chance to unlock a new theme based on The Crown Tundra.
The event begins on October 16th and continues through October 19th. Participating in MAXIMUS CUP matches will allow players to earn event points based on their ranking in the match, with 50 required to unlock the theme. The Crown Tundra, meanwhile, will be available on October 22nd for anyone who has purchased the Pokémon Sword & Shield Expansion Pass.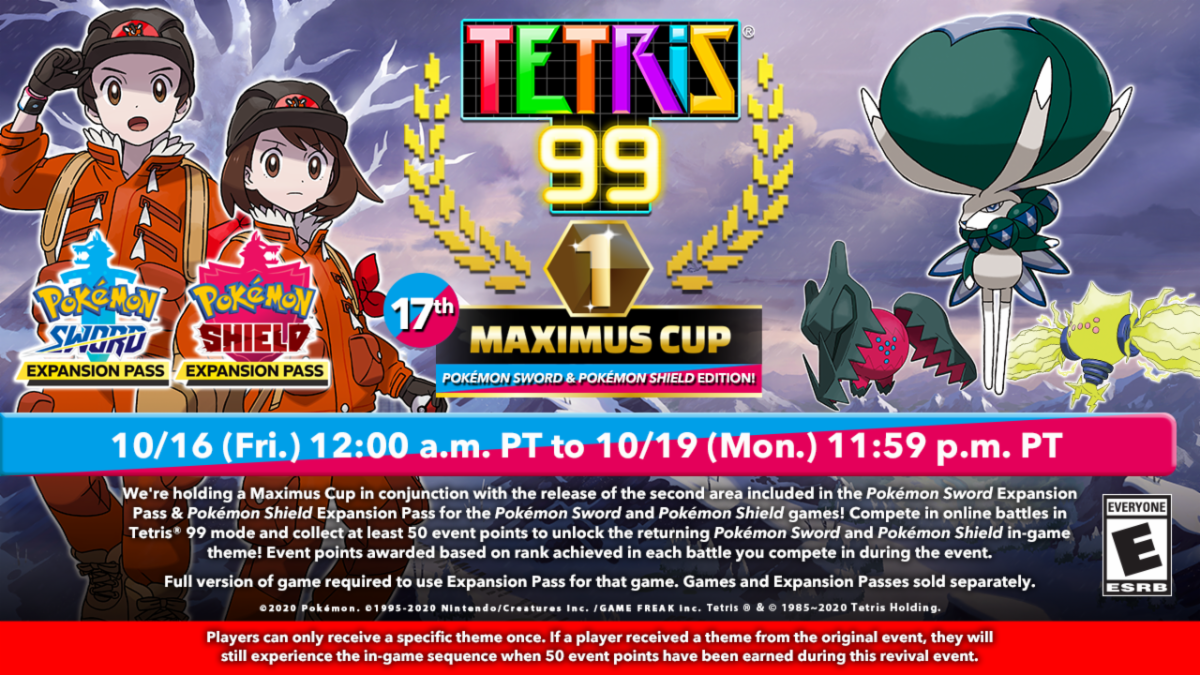 Stay tuned to RPGFan for more coverage of the Pokémon series! If you want to know what we thought of Sword & Shield's first piece of DLC, The Isle of Armor, head on over to our review.