Square Enix has announced that the recently revealed SaGa Frontier Remastered, a remake of the classic 1997 PlayStation 1 RPG, is currently in a crossover event with mobile title Romancing SaGa re;UniverSe. Players can obtain four characters from within the world of Saga Frontier Remastered: SS Alkaiser, SS Emelia, SS Blue, and SS Rogue by using the limited-time Ultra-Deluxe Summon within the game, set to end on December 9th. Feast your eyes on the official concept art of Blue and Rogue below!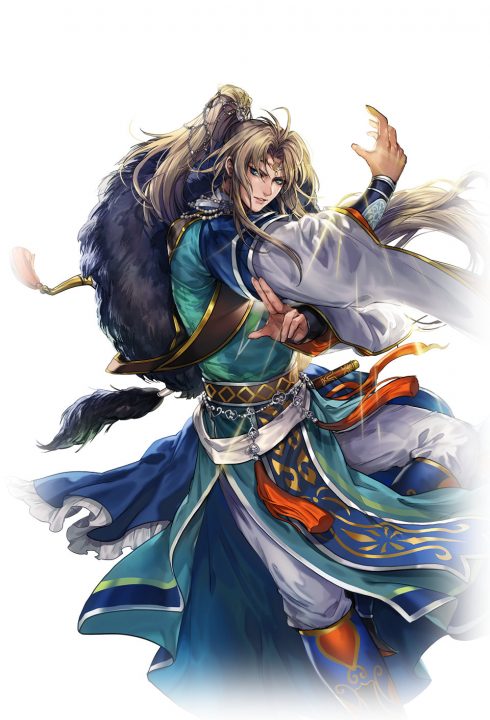 SaGa Frontier Remastered weaves the story of seven protagonists from different stratus of society within The Regions, a system of planets home to magic, ancient technology, superheroes and more, utilising turn-based battle and a free-form system of choice to hammer home its central theme: that of freedom, and the power of the protagonists. Romancing SaGa re;UniverSe brings all of the SaGa worlds together, utilising the format of gacha-style gameplay, in the vein of Final Fantasy: Record Keeper or SINoALICE, where players can obtain the protagonists of various SaGa games alongside unique characters, in the pursuit of ever-growing strength as they explore a universe both hostile and wondrous.
If you're curious, we have some new screenshots from SaGa Frontier Remastered below:
SaGa Frontier Remastered will launch in Summer 2021 for PlayStation 4, Nintendo Switch, Windows PC, iOS, and Android systems. Romancing SaGa re;UniverSe is available now on iOS and Android systems. Stay tuned to RPGFan for all news SaGa and RPG!