Square Enix and Crystal Dynamics have announced that masterclass archer and hero Kate Bishop arrives on Marvel's Avengers on December 8th. This addition to the roster heralds a new content update that provides not only access to Bishop as a playable character but furthers the Avenger's Initiative, the ongoing storyline that has been threaded throughout the online action-RPG since its launch in August. Check out a deep dive look at Kate Bishop and her powers below!
Kate Bishop, as seen above, looks to fuse a power-set that focuses on long-range and short-range abilities, amplified by repurposed technology stolen from A.I.M, the paramilitary organisation responsible for much pain and strife within Marvel's Avengers, as well as the Marvel universe at large. Voiced by Ashely Burch (Horizon Zero Dawn, Life is Strange), Bishop's introduction to the narrative of Marvel's Avengers, "Taking AIM", is centred on both her investigation of Nick Fury's disappearance but also the sudden disappearance of her mentor, Clint Barton, foreshadowed to players on the War Table in the weeks leading up to this release. In uncovering the mysteries of both missing persons, she uncovers a new plot by A.I.M, reconnecting her with the Avengers at large.
Taking AIM is the first half of the two Hawkeye's story arc, with the second part set to release in early 2021 with players taking upon the mantle of Clint Barton to finish the fight, as well as lay the groundwork for Marvel's Avengers for next year. Crystal Dynamics has also confirmed that players that have bought PlayStation 4 or Xbox One versions of Marvel's Avengers will be able to access next-generation version on the PlayStation 5 and Xbox Series X/S for free in early 2021, though for players who purchased disc-based versions of the title, they will require disc-based consoles to access their upgrade. Check out a few stills from our recently updated gallery down below!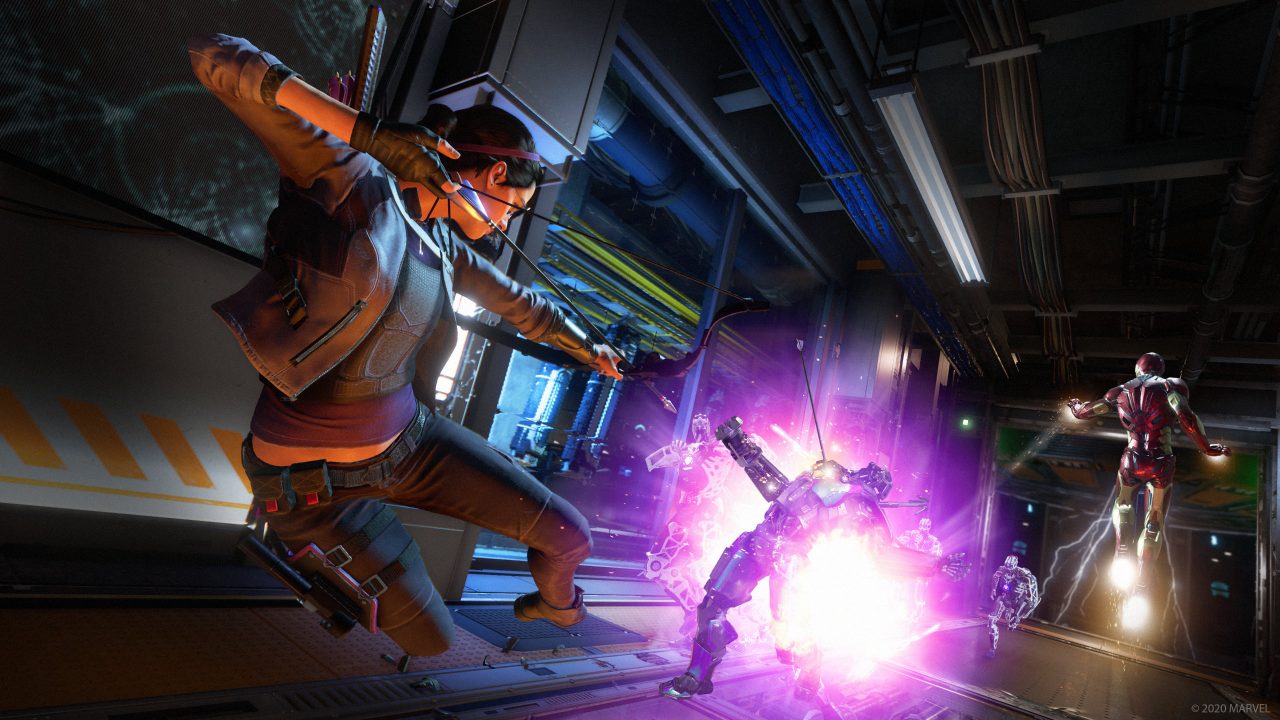 If you're curious about what RPGFan thought of Marvel's Avengers, check out our review penned by reviewer extraordinaire Audra Bowling! Marvel's Avengers is available now for PlayStation 4, Xbox One, Google Stadia, and Windows PC systems. The game can also be played on PlayStation 5 and Xbox Series X/S using backwards compatibility via disc.
Stay tuned to RPGFan for all news Marvel's Avengers and RPG!