Materia Collective is no stranger to the gaming music scene. The talented folks under its umbrella have brought us melodious remix albums of dozens of great games, such as EPOCH: A Tribute to Chrono Trigger. They've even published a few official soundtracks, including the one for Toby Fox's exceptional Undertale.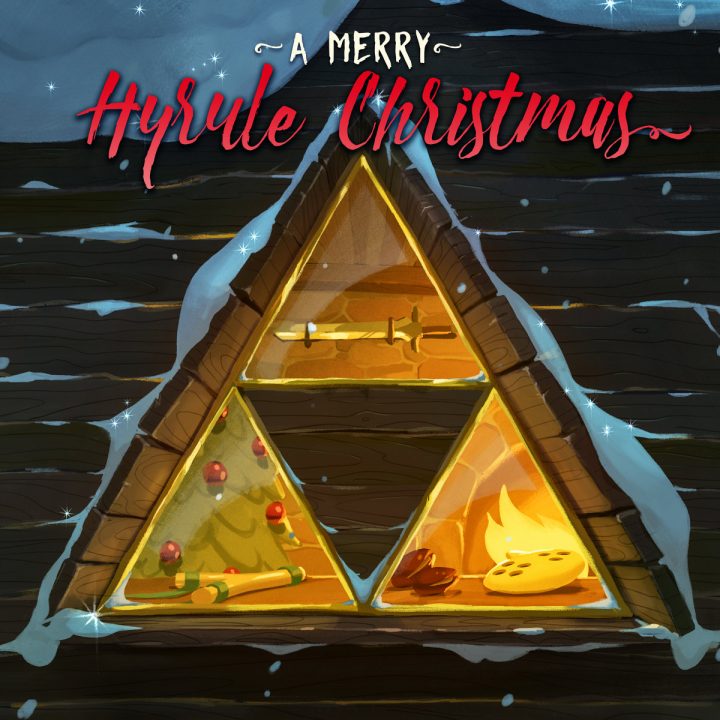 Tilting their instruments toward holiday cheer, Materia Collective has just dropped the hottest mixtape ever to hit snowy wintertime Hyrule. A Merry Hyrule Christmas not only lends a few Legend of Zelda tunes a distinctly Christmas carol vibe; it even takes a couple of those Zelda tracks and adds their majestic Koji Kondo goodness into preexisting carols. The track titles are pretty great — my favorite being "Din Rest Ye Merry Deku Scrubs."
"It's Zelda music with a Christmas twist and Christmas music with a Zelda twist," says composer Eric Buchholz. You can sample every song to your heart's content via Bandcamp. It's $1.10 per piece or $10 for the complete digital album and it's available right this instant. Just in time for the Twelve Days of Tingle, I presume.