A new line of Danganronpa merchandise has been announced to commemorate the series' 10th anniversary. In addition to a selection of goods, a deluxe art book collection, called Danganronpa Decade, will be released early next year.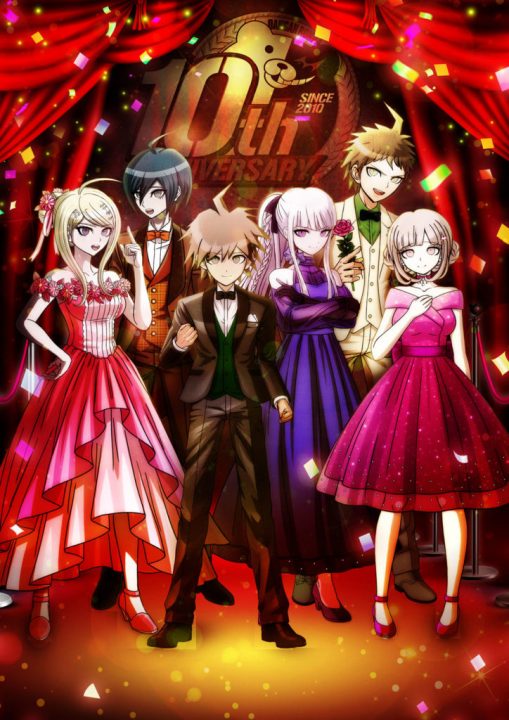 Featuring rare design and development documents from previous art book releases, Danganronpa Decade will also include never-before-released materials from the anime, Danganronpa 3: The End of Hopes Peak High School, and entirely new 10th anniversary contents across its four comprising books. Pre-orders are set to close in February 2021, with a tentative release window expected around late March.
A set of 72 acrylic character stands and metal pin badges featuring characters from all four main entries and Danganronpa Zero and Danganronpa Kirigiri, along with a set of 52 tapestries, all of which can be found on EJ Anime Store.
The 10th-anniversary celebration, which was intended to be spread throughout 2020, will continue throughout 2021, now ending in November. Fans of the series are sure to be surprised and delighted, so stay tuned for more news as the celebration carries on!