Publisher Wild Productions and developer Tomas Sala have released new content for the dog-fighting aerial RPG The Falconeer, for PC systems, Xbox One and Xbox Series X/S. The content, known as 'The Kraken', expands The Falconeer by adding two new locations and factions to the game: The Cartohom Cartographers guild and the Batis Wreckdiver company.
Cartohom provides exploration missions that task players with the acquisition and discovery of lore and new areas within the Great Ursee, the spacious ocean and setting of The Falconeer. The Batis Wreckdiver will provide players with a chance to go beneath the waves to recover ancient relics and treasures long forgotten and lost, at the behest of master divers, with the rare chance of encountering ancient sea beasts everpresent.
Alongside this update, Tomas Salas has also changed the parameters of The Falconeer's combat and AI systems, upgrading both to make dogfights smoother whilst giving enemies both new tactics and the intelligence to use them in battle, such as the fox-famous barrel roll among others.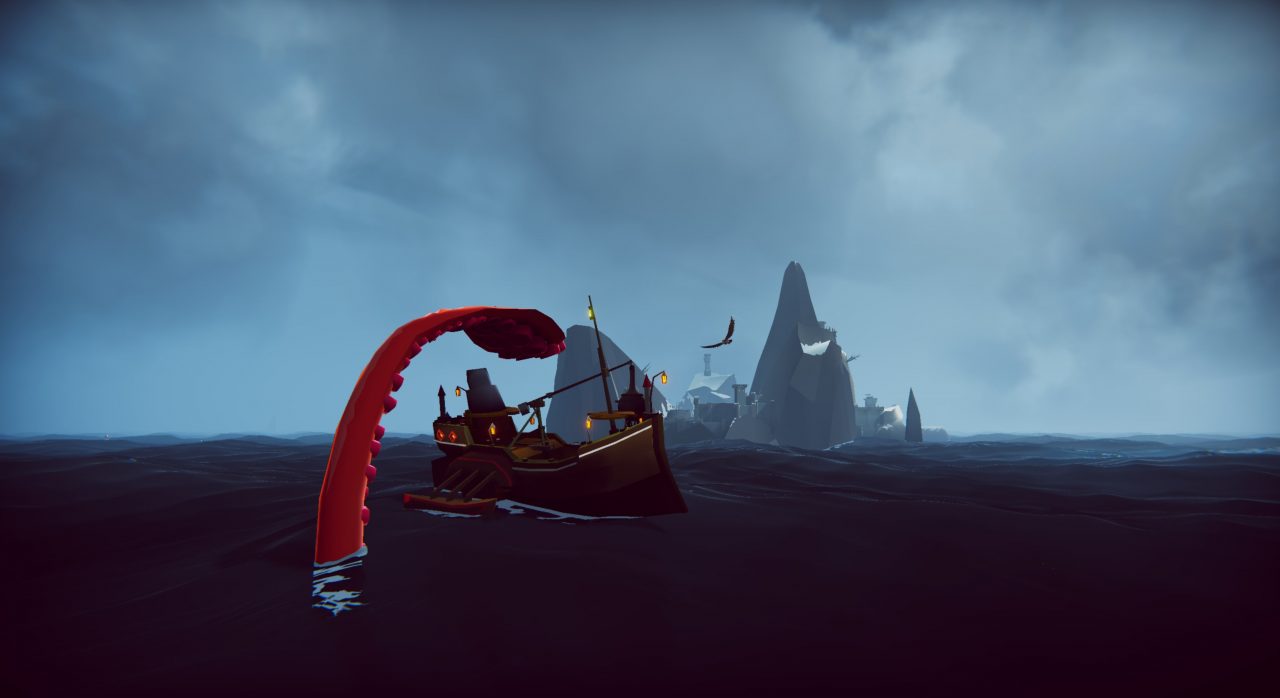 Tomas Sala promises that The Falconeer will be updated continuously throughout 2021, stating that '…The Kraken update offers more early game content, requested by the community and press…' and that they were excited about upcoming development with their roadmap being '…full to the brim with new and exciting content.'
If you're curious about what RPGFan thought of The Falconeer, check out our review, penned by Abraham Kobylanski. The Falconeer is available now for Windows PC, Xbox One, and Xbox Series X/S.
Stay tuned to RPGFan for all news The Falconeer and RPG!