Though the ongoing pandemic caused Natsume to push Harvest Moon: One World to March 2nd in the Americas and March 5th in Europe, the delay allowed the latest entry in the classic series to reach another platform. In a message from Natsume President and CEO Hiro Maekawa, the game will release on Xbox One. Though the PlayStation 4 and Nintendo Switch versions do have a release date set, Natsume will announce the Xbox One launch at a later time.
The previous game in the series, Harvest Moon: Light of Hope and the Special Edition Complete, earned Natsume huge sales in 2018 and 2019. Both versions of the game became the best-selling Harvest Moon title the company has seen.
Finally, pre-orders have opened for the Harvest Moon: One World Collector's Edition. As seen below, this version includes an adorable plush chicken and a musical diorama set that plays music from the game. The characters and animals are even magnetic, so you can arrange them as you please. You can pre-order from Limited Run Games for the Switch or PS4 editions. There's not an Xbox One version available yet in this edition.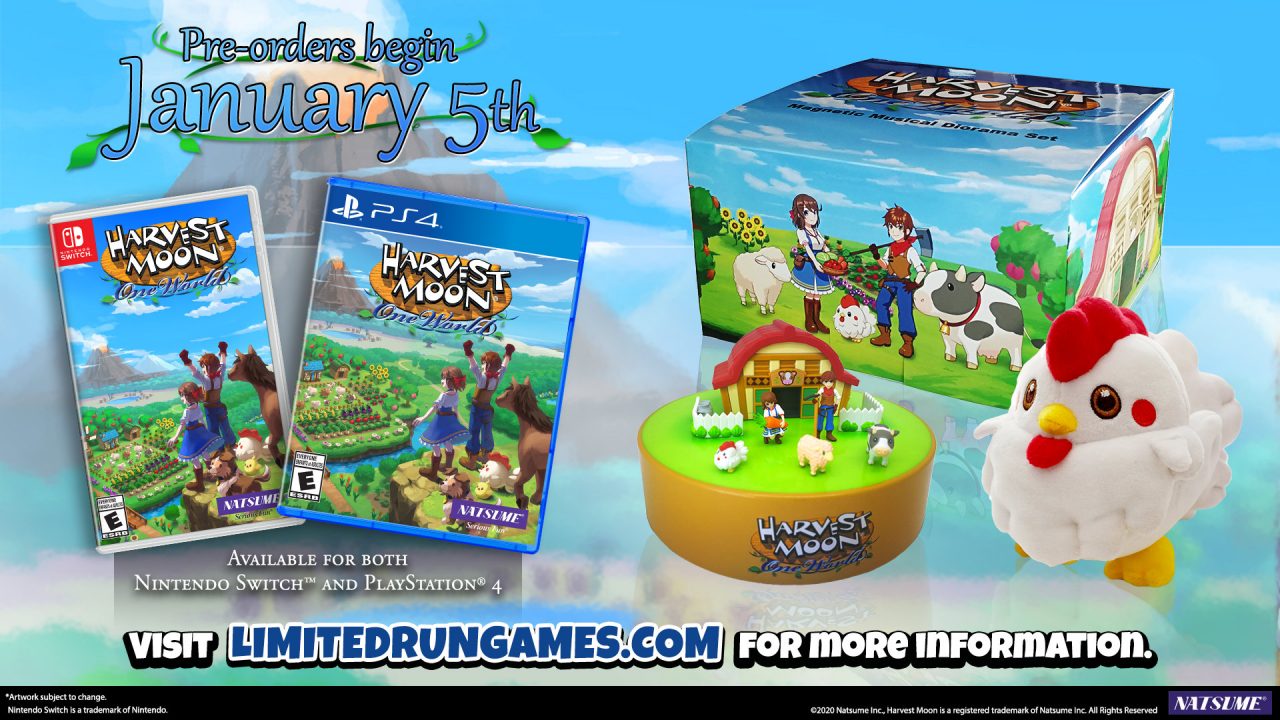 Stay tuned to RPGFan as we grow closer to Harvest Moon: One World's release date in March!
Source: Natsume