We're coming up fast on the release of NieR Replicant ver.1.22474487139… but if you're dying to learn more about the game, Square Enix has released some new details about the game's combat, world, and characters. 
The new information starts by discussing the city of Facade, whose citizens wear masks and live by countless, strictly enforced laws. We also got details on two characters in the city: the King of Facade, and Fyra. The King of Facade is the benevolent ruler of the city, but harbors a secret that he's broken Facade's most sacred laws perhaps more often than any other citizen. On the less regal side of Facade we have Fyra, who was sent to the city as a servant and is forbidden from speaking by law. So we have two people from entirely different social backgrounds, both of whom live unusual lives defined by the city's rules.
There's more to NieR Replicant than Facade, though, as the latest information also covered the protagonist's hometown and the wilderness surrounding it. The protagonist of the game comes from a village in the lush northern plains. Unlike the big city, the village only has the necessities, and the wild animals of the plains outnumber the village's inhabitants. 
Lastly, the game's combat system will be familiar to fans of action RPGs. The protagonist has a wide array of attack patterns made up of light and heavy attacks. You can create opportunities in battle by evading opponents' attacks or perfectly timing a guard. Supplementing your standard attacks is an array of spells that you can mix in with your physical attack combos, and if you want to mix things up even more, you can switch between one-handed swords, two-handed swords, and spears in the middle of combat. If you want to see the gameplay for yourself, check out the trailer released last week.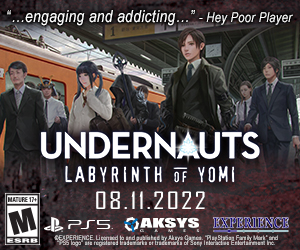 NieR Replicant ver.1.22474487139… is set to release on April 22 for PlayStation 4 and Xbox One, and on PC via Steam on April 23.
Keep an eye on RPGFan for more NieR Replicant ver.1.22474487139… news and all things RPG.
Source: Gematsu