In addition to the recently released opening video for the game, Square Enix released a heap of new screenshots for the upcoming NEO: The World Ends With You, which is scheduled to release this July. You can see some of the shop workers, scenery, and the groups running in the Reaper's Game in Shibuya in the images below. For more, be sure to check out our full gallery which is practically overflowing with new images.
Music, clothing, pins, and food are crucial to the trendy, style-switching gameplay in NEO: The World Ends With You. From brands like Tigre Punks to the safe-yet-stylish Brave & Ambitious, players will encounter a wide variety of shops – with employees as colorful as their selection of wares.
With powerful attacks, players will take out the various Noise in locations like Harajuku's Takeshita Street, Tipsy Tose Hall, and the renowned Shibuya Scramble crossing. Rindo, Fret, Nagi, and Minamimoto all offer different kinds of attacks, allowing players to utilize each character's unique strengths to twist their opponents into a frenzy.
Between shopping, battles, and virtual sightseeing, players will encounter a cast of colorful characters ranging from rival group members, like the daunting Susukichi from the Ruinbringers, to other members of groups participating in the game. Dialogue plays out dynamically, drawing inspiration from the pages and panels of graphic novels and manga volumes.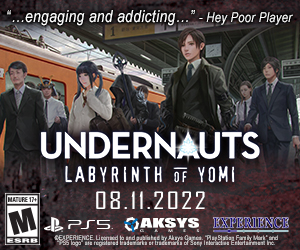 There's plenty to enjoy in the latest images for NEO: The Ends With You, so fans dying to dive into the game will want to be sure to pore over them to see their favorite brands, locations, and more. NEO: The World Ends With You will launch on PlayStation 4 and Nintendo Switch on July 27th, with a PC release via the Epic Games Store on the way this summer. For more on the game, check out our previous coverage, and keep yourself tuned in to RPGFan for Shibuya's latest and greatest trends.