I bought six pairs of shorts yesterday. I'm going to need them. We'll be having temperatures in the high nineties here this week and I don't intend to quit my daily walks. Ergo, workout attire.
Nothing cools me down after a hot bit of morning exercise quite like a glass of ice water and an hour or two with my trusty Nintendo Switch. And wouldn't you know it? I've got a couple of this week's new RPGs on the way for those cozy cool-down sessions. Neither of them will likely go easy on me, but hey — train the body, train the brain, right?
We've got a hefty list ahead of us, so let's mosey.
---
Final Fantasy XIV – May 25th (PS5)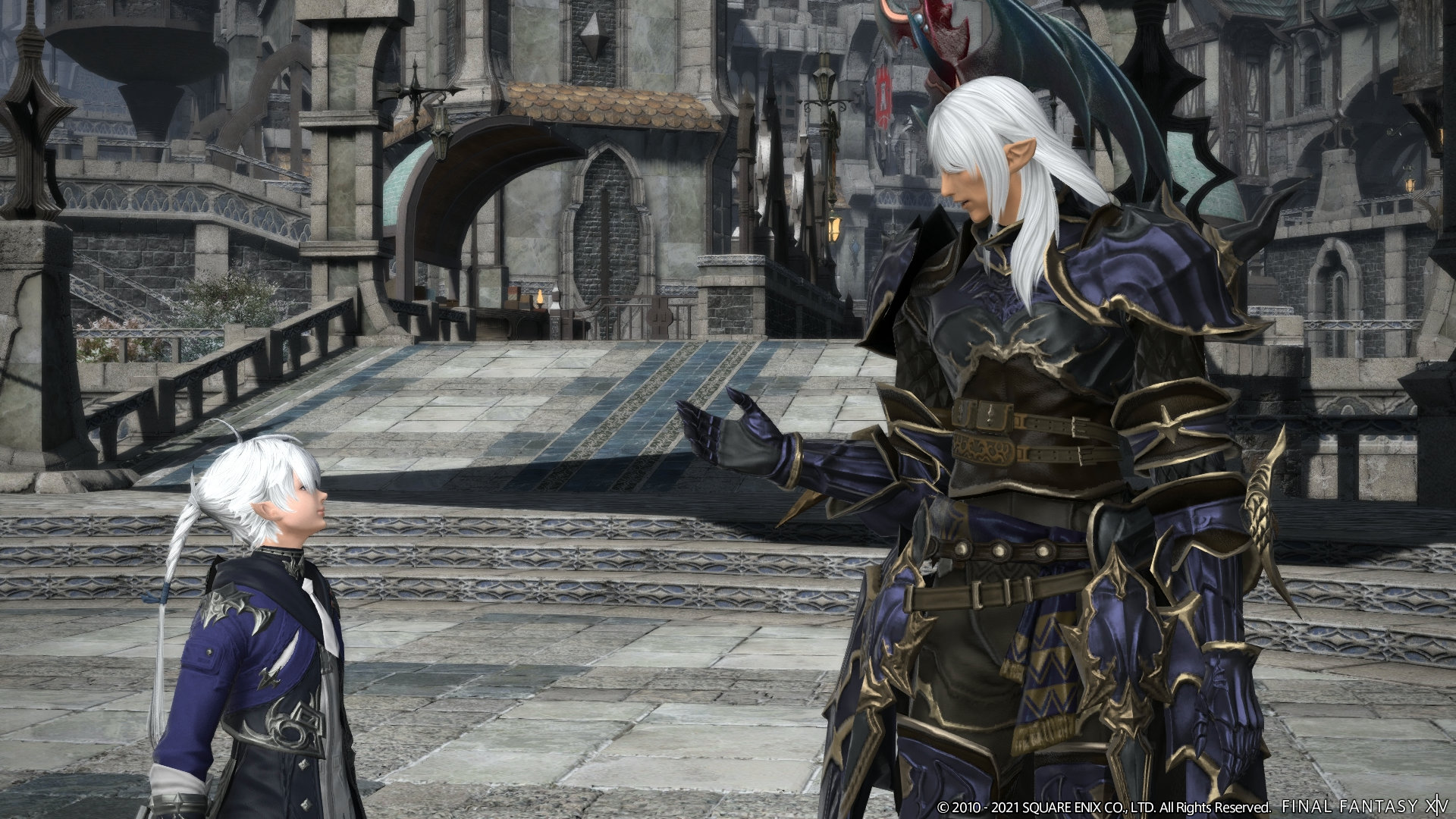 Have you tried the expanded free trial of Square Enix's critically acclaimed MMORPG, Final Fantasy XIV? You can play through the entirety of A Realm Reborn and the award-winning Heavensward expansion up to level 60 for free with no restrictions on playtime. Wide-eyed, blatantly surprised, emoji.
Whether or not you recognize the meme in the above paragraph, you really should give FFXIV a whirl. If you're as MMO-averse as I am, and if your friends haven't shut up about why you should get over it and visit them in Eorzea, all I can do is echo their sentiments. Lovers of strong casts, sterling world-building, and heart-wrenching storytelling alike will find a lot to love here, especially if you push past the somewhat ho-hum early hours. The amount of gameplay on offer here is also darn near ludicrous; there's truly something for everyone. And now, after weeks in beta, the full version is releasing on PS5, hence the point of this entry! I can personally vouch for the jaw-droppingly slim load times, and my roommate — who has a nice PC! — has told me more than once they're mildly jealous of just how good the game looks on Sony's latest console. If you're lucky enough to have even gotten your hands on a PlayStation 5 yet, Final Fantasy XIV is doubtlessly one of the best games in its library, eight years old and all.
---
Shin Megami Tensei III Nocturne HD Remaster – May 25th (PS4, Switch, Windows)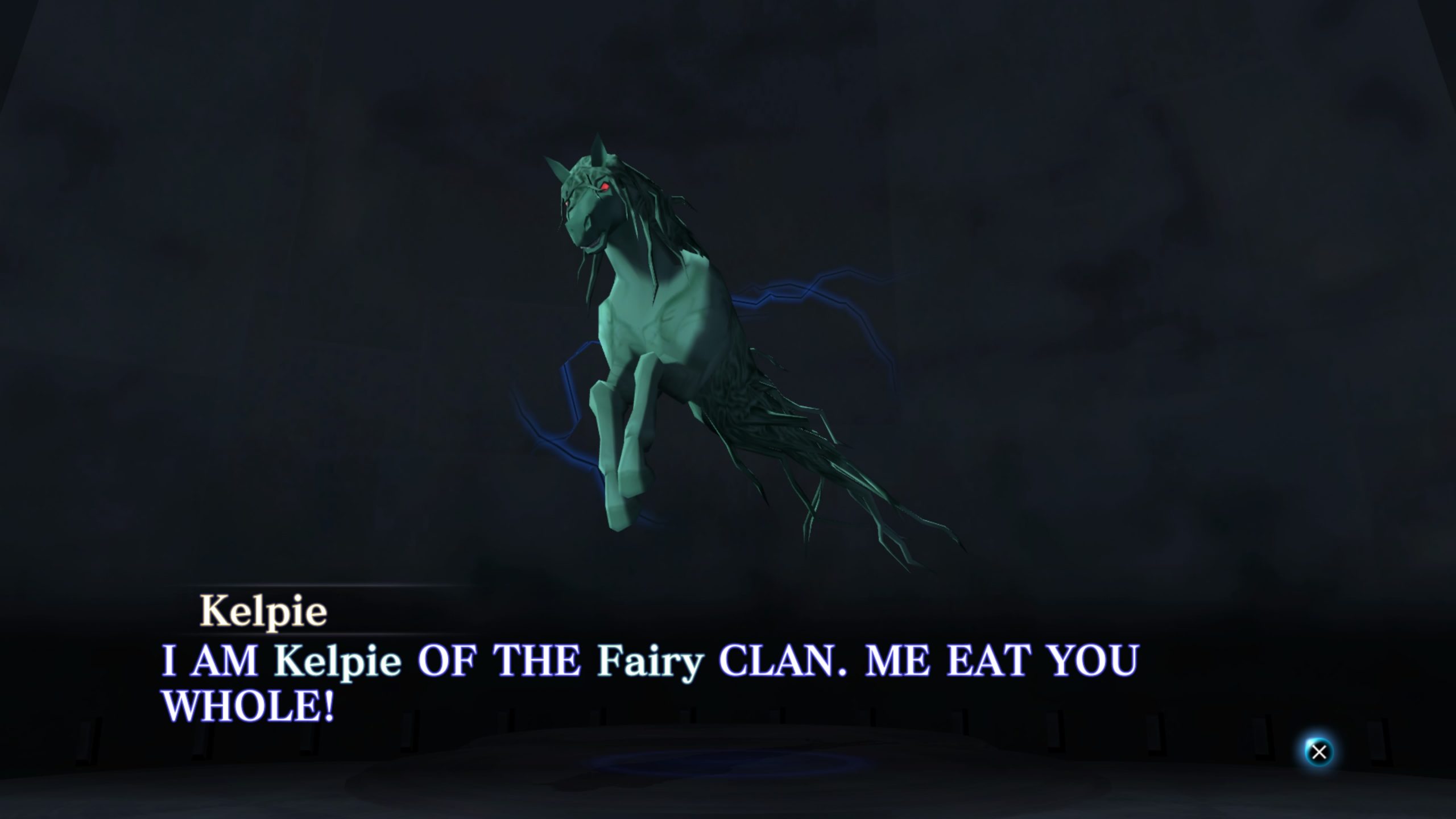 My steadfast colleague Izzy just gave Shin Megami Tensei III Nocturne HD Remaster a whopping 98, which is kind of a big deal. "Nocturne isn't just a classic admired from afar," Izzy says. "It is 'required reading' for any RPG fan and a modern-day masterpiece." Well, snap. I am Kelpie of the Fairy Clan. Me intrigued. For the uninitiated, Shin Megami Tensei III Nocturne starts with the end of the world and only gets better from there. The lead character is soon transformed into a Demi-Fiend, which is about as fun and terrifying as it sounds. There's also the Shinto god of fire, which is also about as fun and terrifying as it sounds. The game's atmosphere is bleak, bordering at times on nihilistic, but there's a ray of hope involved that will have you cheering when things actually go right for a change. The HD remaster improves some of the admitted tedium of the original title without nuking the dark color choices and moody presentation. A winner.
---
Biomutant – May 25th (PS4, XB1, Windows)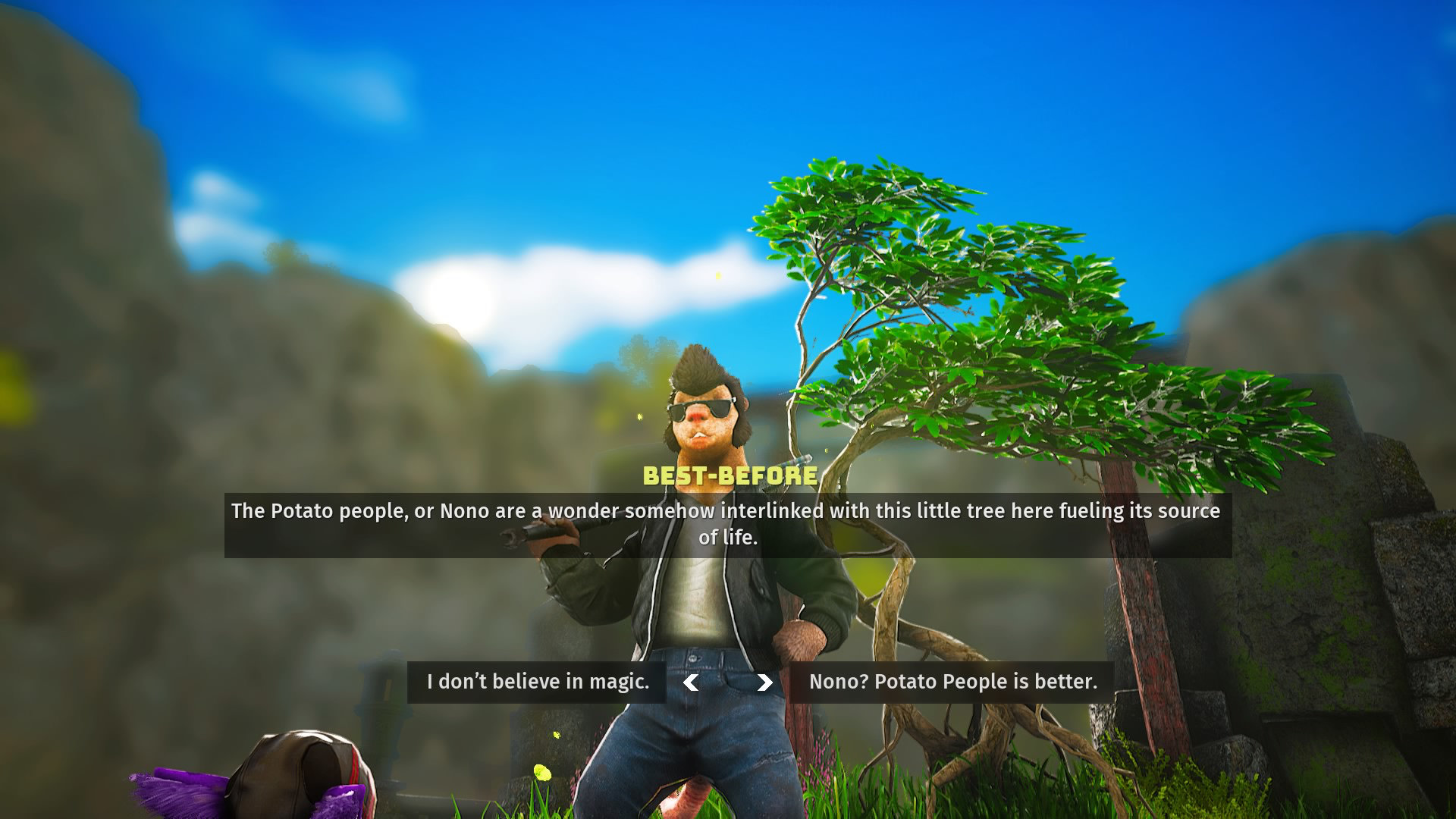 Tired of open-world RPGs? Sick of the post-apocalyptic vibe so prevalent in modern gaming? What if I told you about a game that spruces all of that up with Kung-Fu and stylish anthropomorphic animals with guns that may or may not work when most needed? Biomutant has frenetic combat and fur-laden fights to spare, plus some entertaining dialogue options to keep things fresh along the way. Developer Experiment 101 and publisher THQ Nordic have something fairly unique on the table here, and better still, Audra can vouch for all of this and more in her glowing review of the game, hot off the press from earlier!
---
Maneater – May 25th (Switch)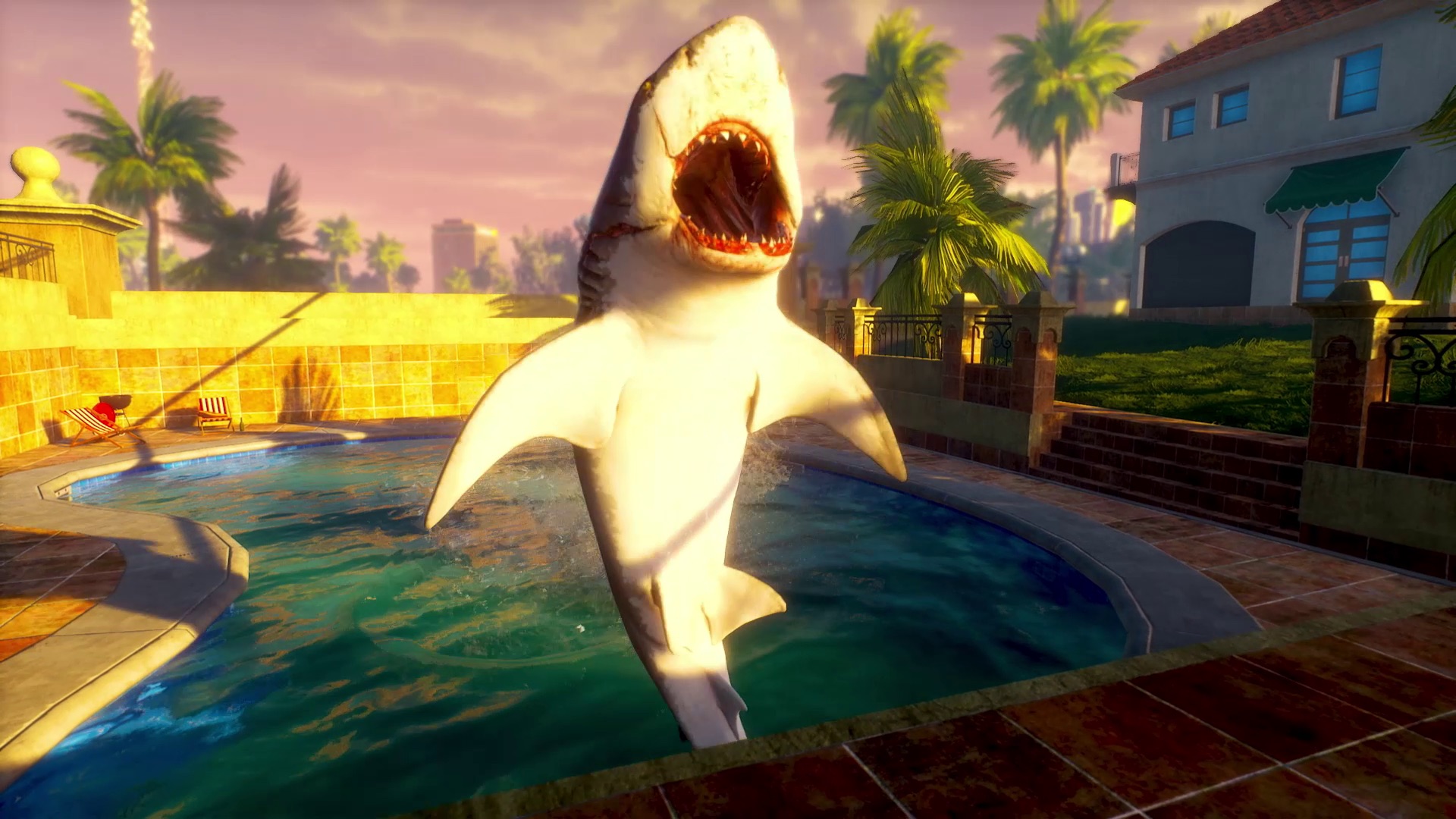 She'll (not only) come out at night. The lean and hungry type. Nothing is new. I've seen her here before. Watching and waiting. Ooh, she's swimming with you, and she's a fishy carnivore. (Editor's Note: …I really should have seen this coming.)
Tripwire Interactive labels Maneater a "shaRkPG," which is probably pushing the joke almost as far beyond bounds as my silly lyrics above, but when you get right down to it, they're not exactly wrong. "Experience the ultimate power fantasy," they say, and then quite suddenly you're a shark and people are delicious. But there are plenty of other terrors at sea, so you'll need to keep your wits about you. The game was released for PS4, Xbox One, and Windows almost exactly one year ago, which the unstoppable Neal reviewed for us last year! PS5 and Xbox Series X/S versions followed last November, and it finally splashes down to portable size for the Switch this week.
---
Aluna: Sentinel of the Shards – May 26th (Switch, Windows)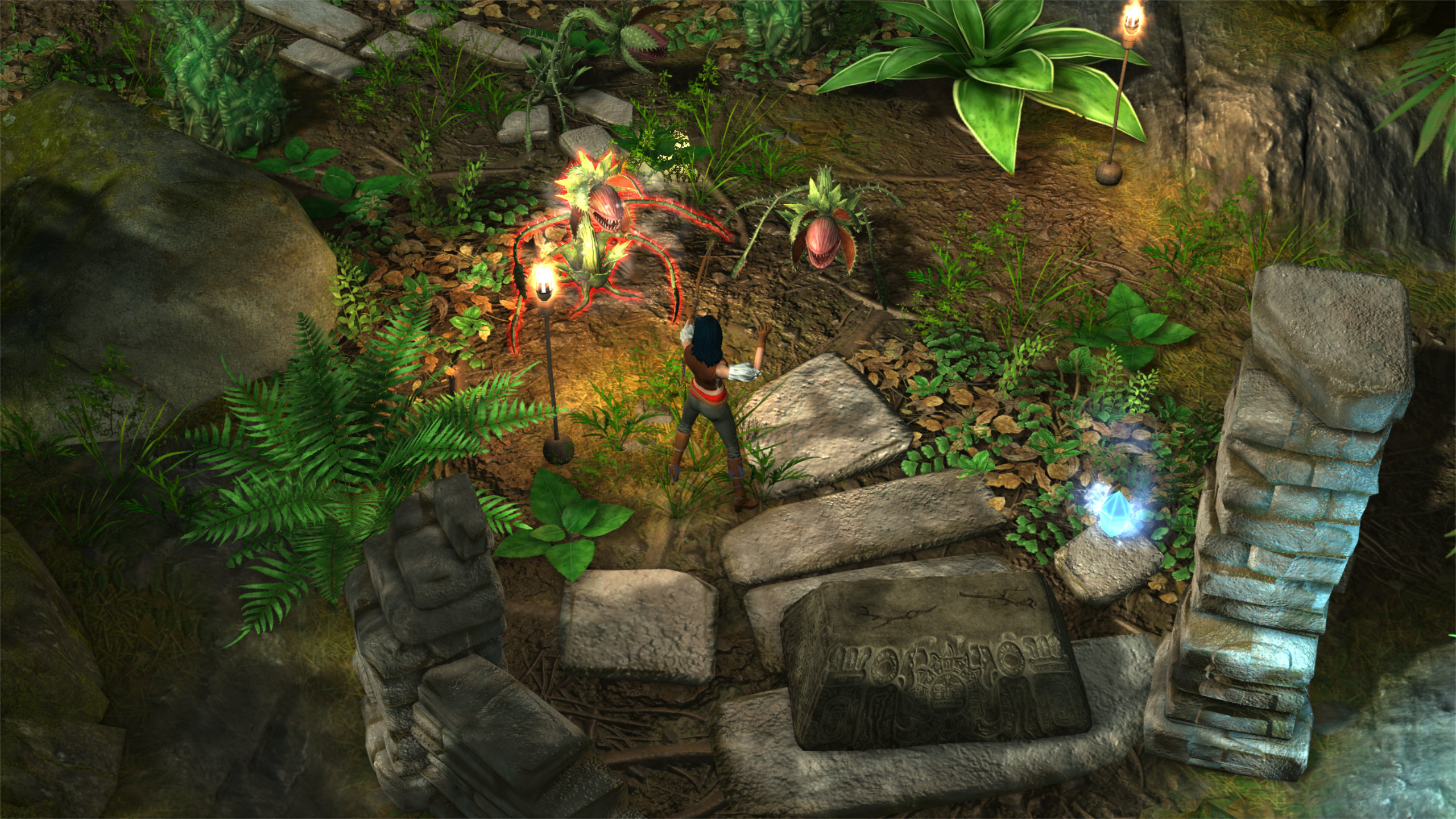 Aluna: Sentinel of the Shards is based on Incan mythology and serves as a video game adaptation of Paula Garces' The World of Aluna. The game tells the story of a young, Colombian-born woman in the 1500s, who is raised as royalty in Spain, and then returns to her native land to discover that she has an epic destiny in store for her. Torn between the truth of her Incan lineage and the overseas life she left behind, Aluna sets off on an action-RPG adventure coming to a Switch and/or PC near you this week. PS4 and Xbox One versions will follow at a later, presently unknown, date.
---
Pecaminosa – May 27th (Switch, Windows)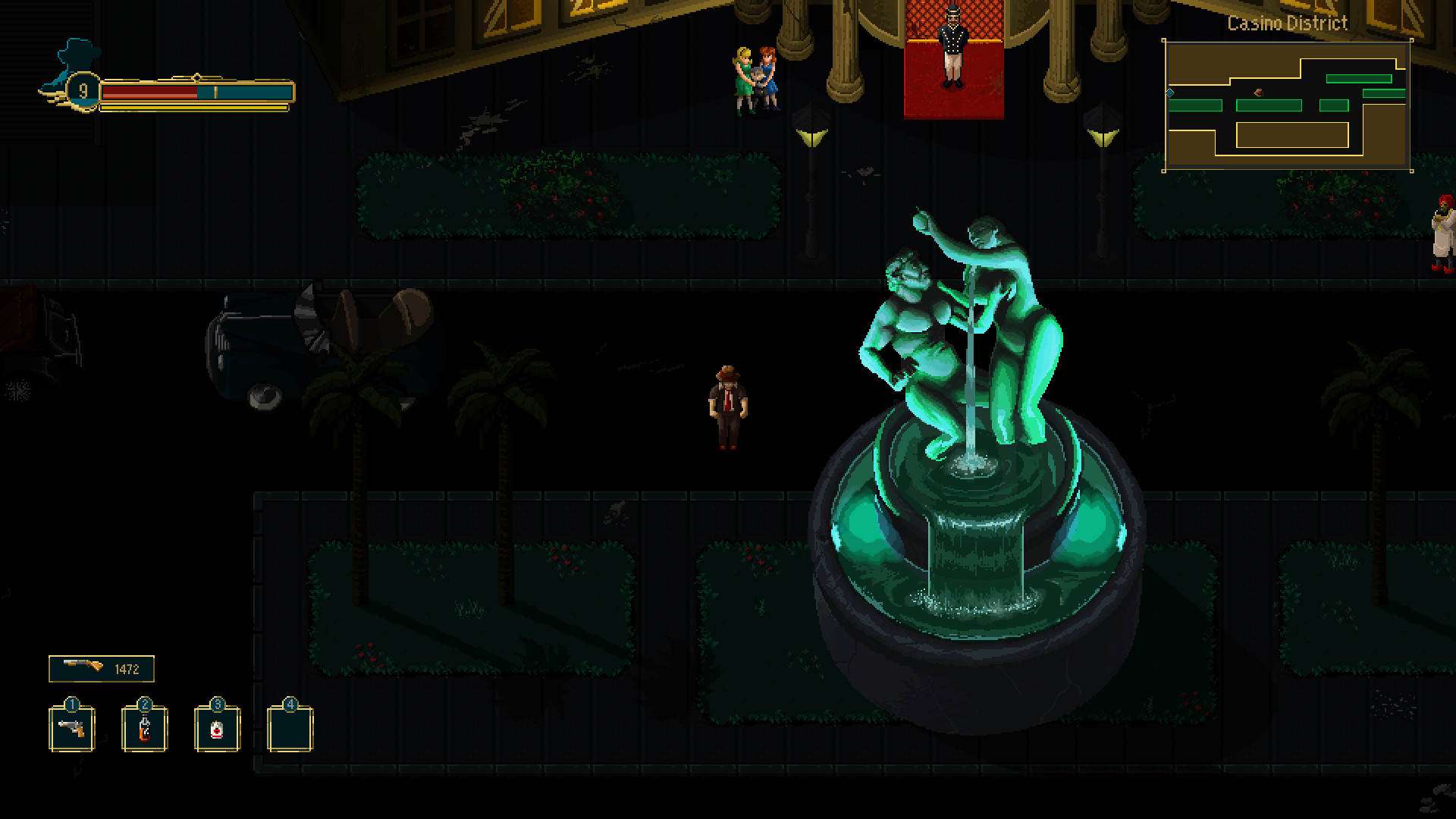 Described as a "pixel noir" game, Pecaminosa stars a down-on-his-luck police detective who gets a fresh go of things when the ghost of a dead mobster asks him to help wash away his sins so that he's eligible for a one-way trip to heaven. While I can't speak to the quality of its gameplay, I'm sold on Pecaminosa's premise. It sounds like one of those Netflix Original movies with an embittered Mark Wahlberg playing alongside the legendary Al Pacino in a surrealist setting. What? Those don't exist? Well, why not? Developer Cereal Games says Pecaminosa is "The Legend of Zelda combined with Touch of Evil," so I guess you can disregard my own interpretation and replace it with a 1958 Charlton Heston flick penned in part by Orson Welles.
---
World's End Club – May 28th (Switch, iOS)
When writing this weekly column, I always hope to finish on something strong; alas, between penning things by date and then alphabetical order therein, there's never any guarantee. Thankfully, things worked out this time, because World's End Club looks crazy in the best possible way. From the minds of the Zero Escape series' Kotaro Uchikoshi and the Danganronpa series' Kazutaka Kodaka, this eccentric tale about Japanese misfit students who find themselves stuck in something called the "Game of Fate." Which is more or less exactly what it sounds like: death. Lots of death.
If the "bonds of friendship" shtick prevalent in JRPGs and visual novels occasionally tries your patience, why not take a breath and watch people break down and betray each other instead? Surely there are happy endings to be found, but Zero Escape and Danganronpa fans know full well that they're not always easy to find. The game came out in early access on Apple Arcade last year, but the release comes to Switch this week. There's even a free demo on the eShop, by the by.
---
So, what do you think? Loaded week, right? Am I even going to have time to buy six shirts to match my six new pairs of shorts? Or will I be transformed into a Demi-Fiend, or explore an Incan legend, or play the "Game of Fate," instead?
Oh, who am I kidding? I've got Shadowbringers ahead of me now in Final Fantasy XIV. I'll see you all in like a month. (Or next week. Probably next week.)