Chernobylite showed off an absolutely chilling new trailer at E3 ahead of its PC launch next month. In this new footage, we get glimpses of a nail-biting heist at the irradiated Chernobyl nuclear power plant and some of the mutated monsters that lie within. Check it out below!
This is the closest look we've gotten so far at the inhuman creatures that'll hunt you in Chernobylite, and, boy, are they the stuff of nuclear nightmares. They're even a tad bit more horrifying than 2019 Chernobyl's infamous dog-killing scene. The game's combat, too, looks punchy and engaging; in a clip reminiscent of Fallout 4 and its light FPS elements, protagonist Igor fires a few shots at a mutated beast about to sink its teeth in for the kill.
But what I find most enticing about this new trailer is the promise that we'll be able to explore Chernobyl's exclusion zone in all its reimagined glory. The eerie corridors, abandoned homes frozen in time, and dank forests all come to life in this trailer and command my attention in the most haunting way possible. Chernobylite looks like a game in which I can easily spend dozens of hours hunting for collectibles and lore entries to unravel the mystery of its exclusion zone.
An overview of Chernobylite, courtesy of publisher All in! Games and developer The Farm 51: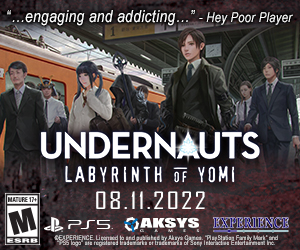 Chernobylite is a science-fiction survival horror RPG, set in the hyper-realistic, 3D-scanned wasteland of Chernobyl's Exclusion Zone. You'll take on the role of Igor, a physicist and ex-employee of the Chernobyl Power Plant, returning to Pripyat to investigate the mysterious disappearance of his fiancee, 30 years prior. Compete with a hostile military presence and other stalkers, face supernatural creatures as well as a harsh and unforgiving environment in your search to uncover the truth. Get ready for a thrilling adventure of survival, conspiracy, horror, love, and obsession. Will you survive your fears?

Stealth, Survival, & Combat – Survival in the Zone is not easy, and each day brings new challenges as your comrades die and supplies diminish. Avoid detection with stealth takedowns or engage in open armed combat. Danger lurks around every corner.

Base Building & Crafting – Construct a base from which to plan your daily operations and excursions. Utilize workstations to craft gadgets, traps, and weapons, or modify existing equipment to your needs.

Resource & Team Management – Companions are key to your survival and the resolution of your journey. Each day requires careful planning and assignment of resources and tasks to your comrades.

Non-Linear Storytelling & Strategy – No playthrough is the same. The choices and story are in your hands. Choose wisely whether to trust your comrades or not, use resources for survival or research, and to face conflicts or avoid them. The future is up to you.
RPGFan's Abe Kobylanski previewed Chernobylite in March and, unfortunately for his ability to sleep through the night, was intrigued. The rest of us will get to see what this game's all about soon, with its PC (Steam), PS4, and Xbox One releases set for July 28, 2021. The game will come to the Epic Games Store later in the year, with details about PS5 and Xbox Series X|S "coming soon." For the latest on Chernobylite, stay tuned to RPGFan!