Okay, who remembers being a kid, huddled up in bed, hands gripping their Game Boy tightly while they play through Final Fantasy Adventure? I'm sorry to say, that wasn't a few weeks or even years ago. That was nearly 30 years ago! Final Fantasy Adventure is, of course, the very first Mana game, and now known as Adventure of Mana years later. And on June 27th, to celebrate 30 years since that game released, Square Enix are holding a special live stream to celebrate!
Not many details have been shared, but we do have a date, length, and time, and it's going to be a doozy. Tune into Square Enix's YouTube at 2:00 am Pacific Time or 5:00 am Eastern Time (ouch!) this Sunday for a three-hour presentation. As part of the show, we'll be walking through the series' 30-year history, which means we will get to relive the best and most beautiful moments from the series. We'll also be getting new information on the future of the series, which is so exciting!
As an early celebration, let me share with you three of my favourite pieces of art from the series. Even before HACCAN became the main artist, these games were so visually unique and striking, I couldn't find anything else to compare them to. That alone makes them stand out in RPG history to me. So savour these:
It was only a few years ago that fans were lamenting on the future of this series. With the more-than-disappointing Secret of Mana remake, Mana seemed like it was fading away. That is until 2019's surprise Collection of Mana release, which contained the original Adventure and Secret, and for the first time outside of Japan, Trials of Mana. We also got a surprisingly great remake within a year of us finally getting Seiken Densetsu 3 in the West.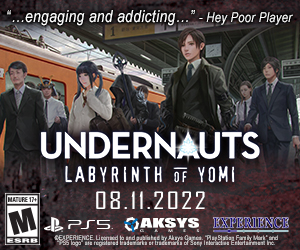 And next? Legend of Mana is getting a remaster in just a few days. This will be the first time Europe gets to play this absolutely gorgeous-looking game too, so I'm doubly excited for Thursday! The last two years have been a bounty for fans of this series, and I can't wait to hear about what we might be getting after Legend of Mana.
So, have you made a note of that date and time? June 27th, 2:00 am Pacific, 5:00 am Eastern. A few presenters and speakers have been named for the show, from Eleki Comic's Susumu Imadachi, series creator Koichi Ishii, and current series producer Sho Oyamada. It feels like something big is about to bloom from the Mana Tree, to me. We'll let you know as soon as we find out what exactly it is!