Is Ring Fit Adventure an RPG?
It's a question that's been asked by few and seldom answered. Bold souls entertain it as such, including our excellent Hilary Andreff. Frankly, that's enough of a yes for me.
I'm going to begin playing Ring Fit Adventure this week after months of procrastination. It will either be a rad time or a bad time. In a very real sense, Ring Fit Adventure is an RPG coming this week… for yours truly.
But yours truly is not our reader base. I mean, sure, sometimes I'm bored and I'll reread my own stuff. But this isn't about me; it's about you. We love you, and we want the best for you. So, here are several RPGs coming this week.
---
Fates of Ort – July 12th (Switch)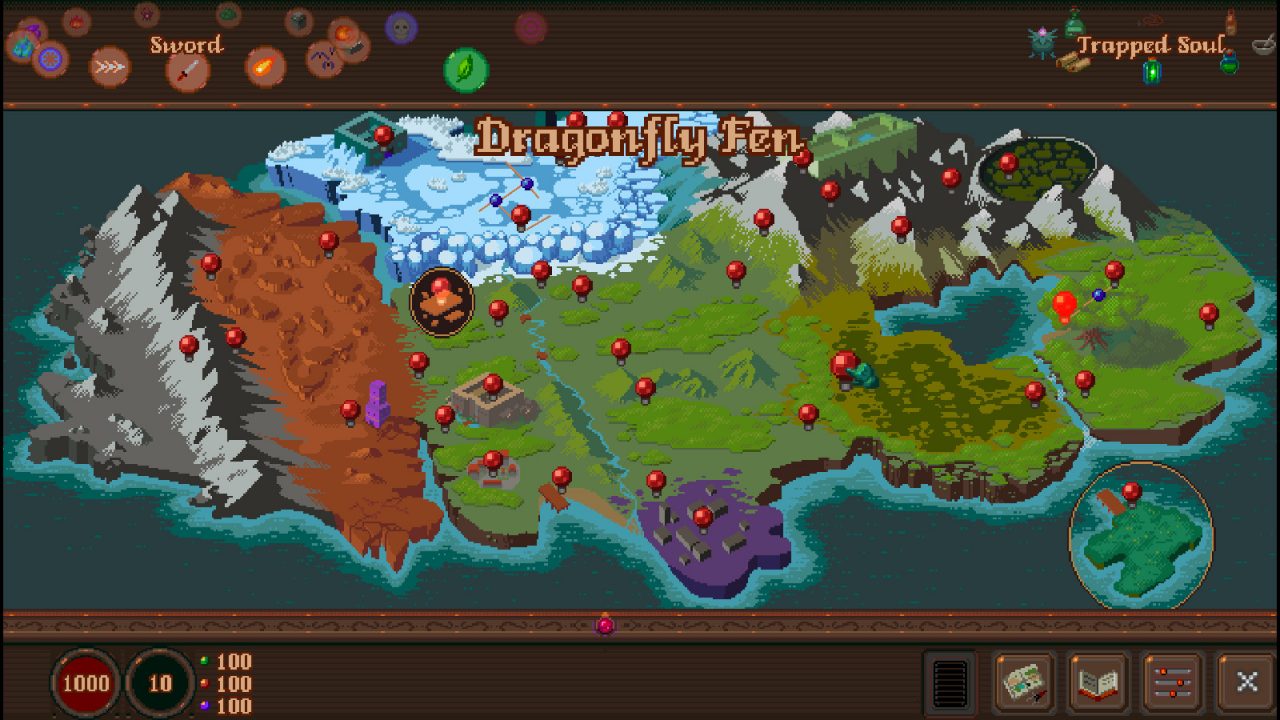 I keep wanting to call Fates of Ort "Fates o' Fort." Do you think that would sell better? I'll refrain from saying yes since I have no idea how well the Steam version has sold to date. For all I know, publisher and developer 8BitSkull is rolling in dough to make any Bezos blush. Surely, their game is at least well received; players tout Fates of Ort's Zelda-like trade quests, memorable music, pretty pixels, and prime decision-making as reasons to dig in. Fates of Ort's strategic action and story-driven premise is coming to Nintendo Switch this week, a tad more than 15 months after its PC debut.
---
Space Punks (Early Access) – July 14th (Windows)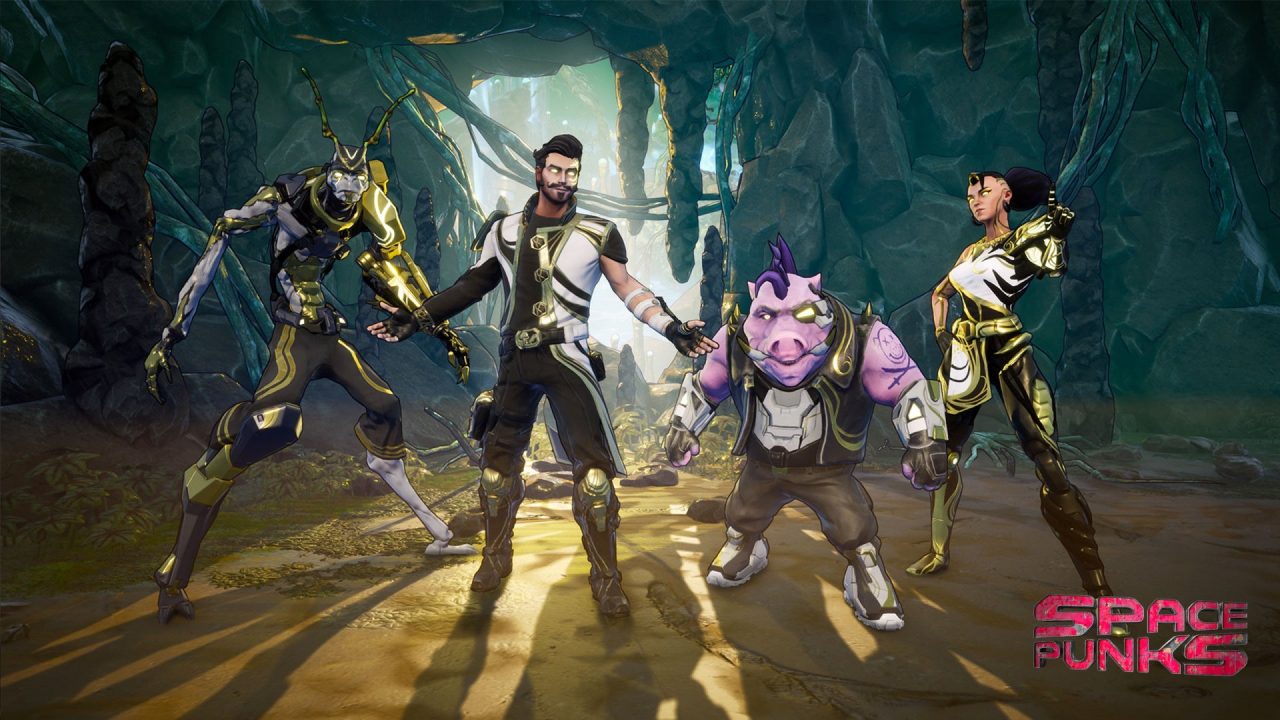 Riddle me this: what do you get when you cross isometric action a la Diablo with the absurdist theatrics of Borderlands? Bordiablo, that's what. Alternatively, you get Space Punks, a freshly-announced new looter-shooter that will be exclusive to the Epic Games Store for one year before presumably blasting off all over the place if successful. Each character has their own signature move pool and upgradable skills. Enemies blow up and drop increasingly shiny stuff for you to snatch, thus bettering your odds against more difficult enemies in the future. It's a vicious cycle, but someone's gotta do it. You can play Space Punks in Early Access starting this week, and you can go alone or with friends. I foresee many players who choose the latter fighting over who gets to be the purple hog dude. (He doesn't have a name yet, the poor thing.)
---
Lotus Reverie: First Nexus – July 15th (Switch)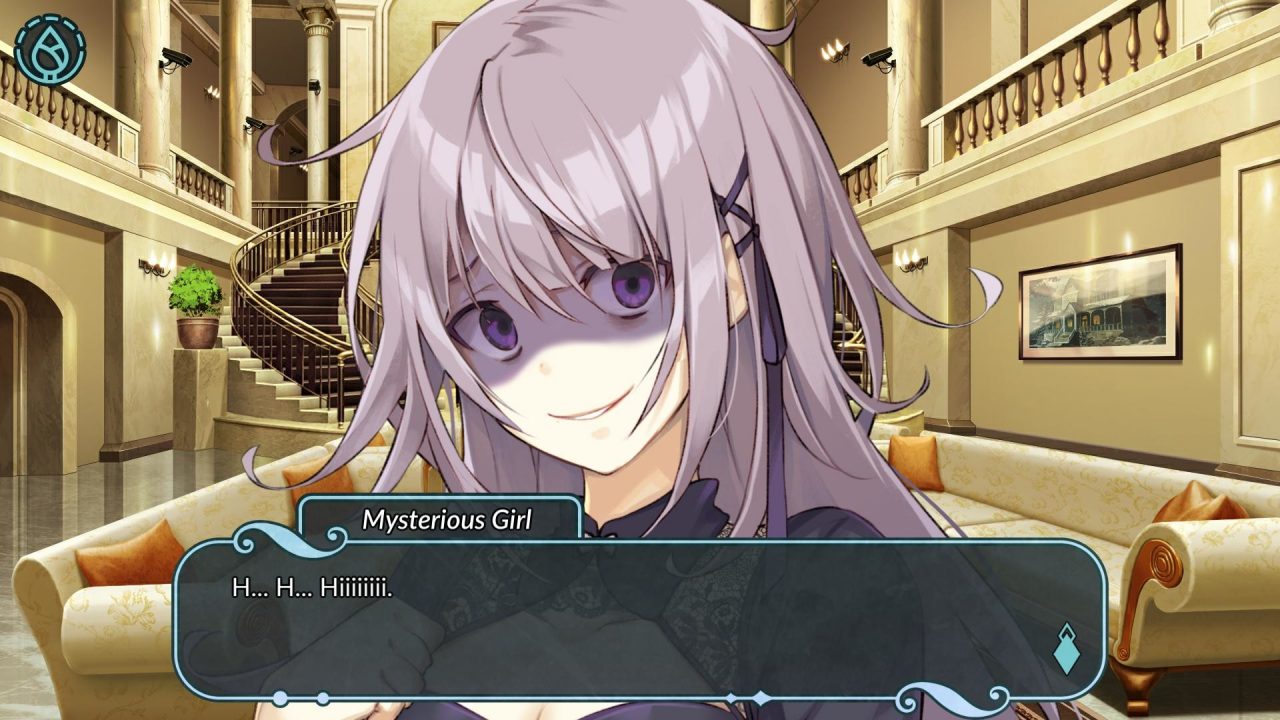 One of the easiest ways to point to how profitable the Nintendo Switch has become is to bring up how many games each week are Switch ports of formerly PC-only fare. Joining Fates of Ort today is Lotus Reverie: First Nexus, a visual novel with adventure elements and turn-based battles. (Battles, as best I can tell, are technically optional; there's a mode that sticks entirely to the visual novel genre that most likely skips the story past combat.) In Lotus Reverie, it's the end of the world (as we know it), and no one seems fine. Only half of you are actually human among your group, so always be on your guard and pick your partner well because only one pair of characters will survive. I'm going for Mysterious Girl, myself — it's the creeptastically inclined among us who are most likely to be human beings.
---
CHILDHOOD GONE: SHADOWED WAND – July 15th (Windows)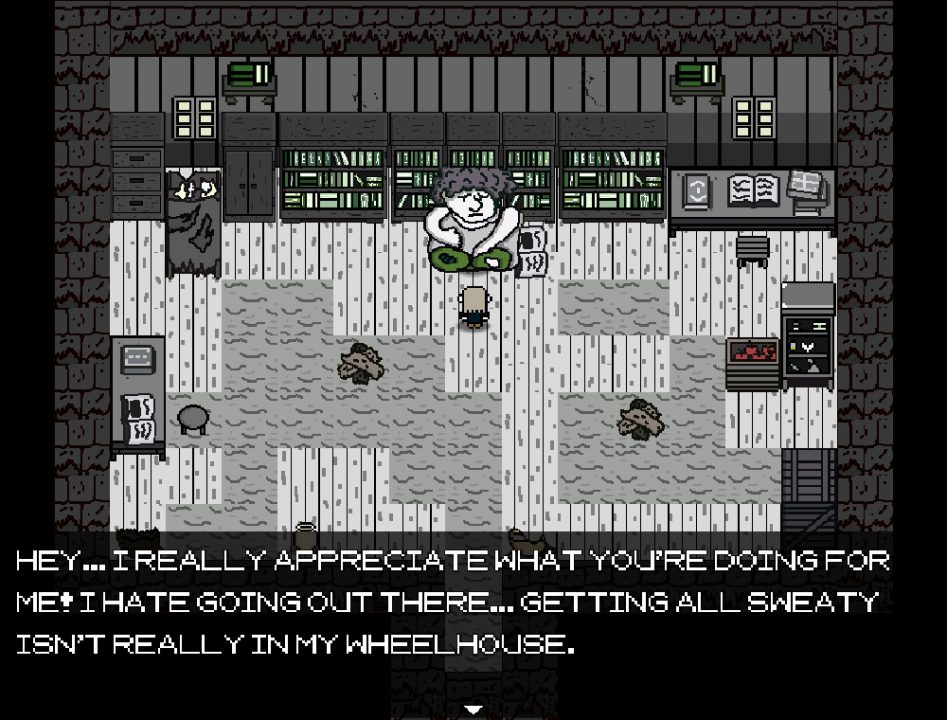 CHILDHOOD GONE: SHADOWED WAND'S TITLE STYLE IS ALL-CAPS WHICH, AS WE KNOW, IS CRUISE CONTROL FOR COOL. AS SUCH, I WILL FOLLOW DEVELOPER OLIVANGO'S LEAD. OLIVANGO IS, IN FACT, ALSO CAPITALIZED, SO YOU CAN'T ACCUSE ME OF INCORRECTLY CAPITALIZING THAT ONE EITHER. CHILDHOOD GONE IS A TOP-DOWN, ADVENTURE-CENTRIC, HORROR-FUELED RPG THAT LOOKS LIKE IT'S FROM THE GAME BOY ERA. SUPPOSEDLY, IF YOU PLAY LONG ENOUGH, STRANGE THINGS WILL HAPPEN. BECAUSE THE INTRODUCTION PAGE HAS THAT WRITTEN DOWN IN BIG, BOLD PRINT, I CAN SAFELY SAY IT IS EITHER TRUE OR AN ODD LIE. "SOMETHING IN THE GAME DOESN'T WANT YOU TO PLAY IT." LET'S PLAY IT ANYWAY THIS WEEK ON STEAM.
---
Rogue Wizards – July 15th (Switch)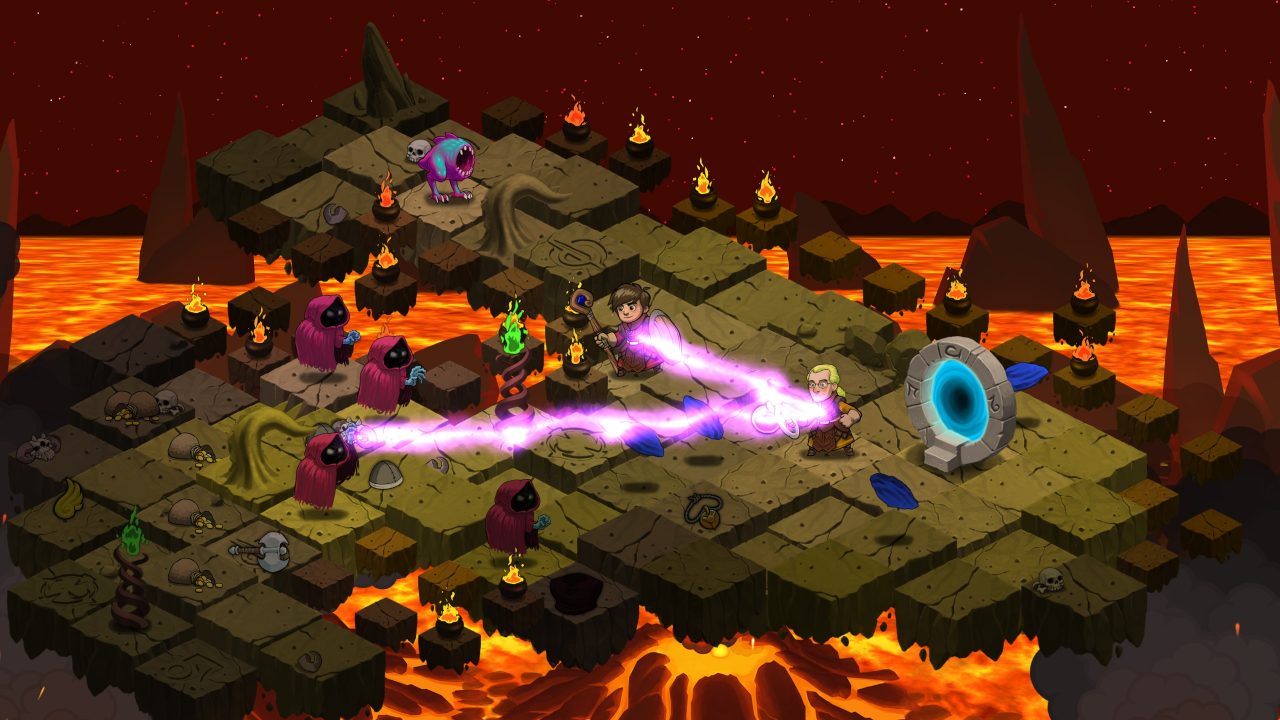 Our third PC-to-Switch port this week is Rogue Wizards, but this one's long overdue, having released way back in 2016 — several months before the Switch was even available. Bob Richardson reviewed Rogue Wizards at the time, giving it a 68 and praising its color, smoothness, and brevity whilst lamenting its writing and overly simplistic nature. The game is a rogue-like dungeon crawler, which is a dime a dozen these days, but devoted fans of the genre will gobble everything up just as I do with JRPGs and BioWare/Bethesda WRPGs. It's an addiction and no mistake. You'll also build your own Wizard Tower, thereafter defending it from pride, prejudice, and brown-robed undead. Eat your heart out, Jane Austen.
---
Trials of Mana – July 16th (iOS, Android)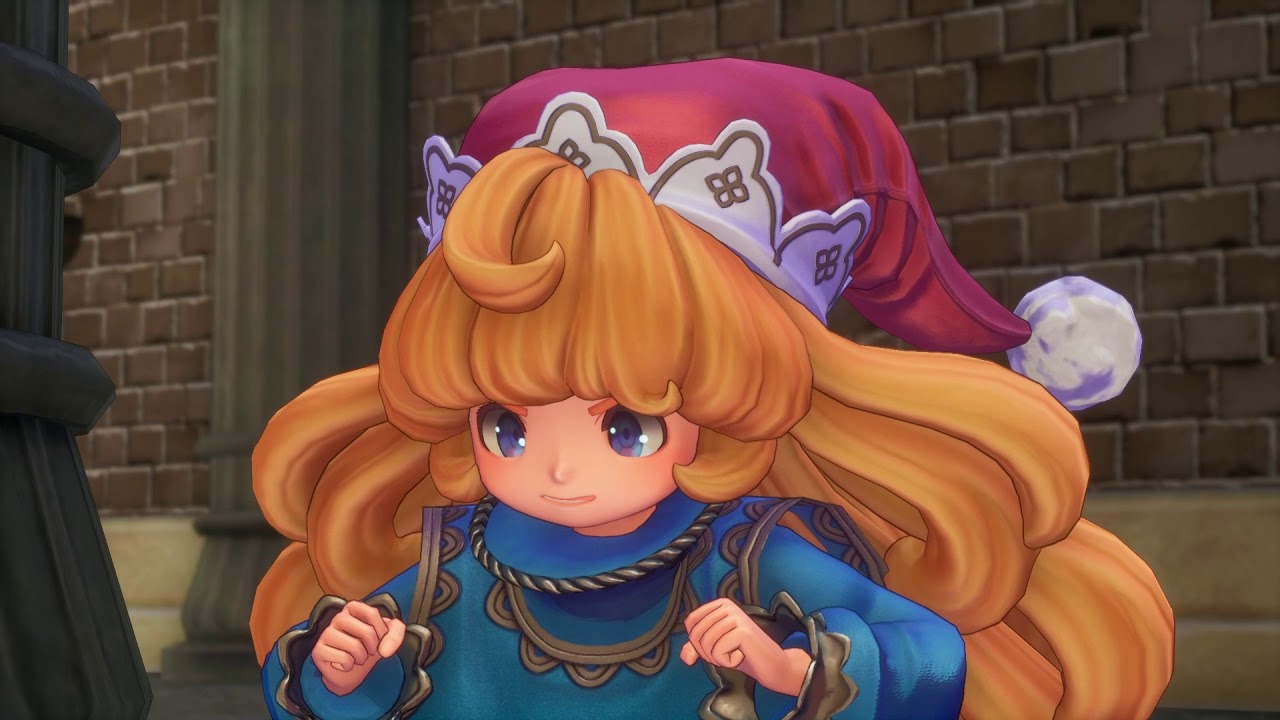 Do you wike Twials of Mana? It's a weawwy, weawwy fun wemake of a cwassic RPG that was finawwy weweased in the West in the form of Cowwection of Mana, which is excwusive to Nintendo Switch. Gwammarly software is going nuts while I wite this, it thinks thewe awe so many misspewwed words, but this is just how I tawk. I'm Charwotte, one of the pwayabwe chawactaws in Twials of Mana, a pwetty good game if I do say so mysewf. That's what Gweg Dewmage says, at weast. He's my fwiend. I weawwy, weawwy think you should pway this excewwent ARPG. It is chawming and updates the cwassic for modewn audiences wike you. You can pick thwee chawactaws, incwuding a lead chawactaw, and watch their stowy unfwold. There's wots of repway value. Now you can bwing me with you on mobiwe phwones like iPhone and Andwoid. Do you have a Gawaxy phone? Can I bowwow it pwease? I want to wepway Twiaws of Mana, which weweases this week. (Editor's Note: I don't know whether to clap or throw my laptop out of the window after checking this over. But I need a lie-down.)
---
Observer: System Redux – July 16th (PS4, XB1)
Here's a strange one for you. Observer: System Redux, an enhanced edition of the original Observer, launched first on PS5, Xbox Series, and PC last November. Eight months later, it makes the jump to… past-gen consoles. I guess the developers needed time to de-optimize all those new-gen optimizations, eh? In any case, Observer: System Redux follows Daniel Lazarski, an elite neural detective who hacks into the minds of war-stricken Polish citizens who have been infected with the "digital plague." I kind of feel like I've been infected with digital plague if I sit at my computer for too much longer after I've finished my work for the day, so I empathize with the year 2084's rendition of the country of Poland. I'm not sure I've ever empathized with an entire country before, let alone a fictional future variant therein, so if you've not yet been able to snag a new console, go and play Observer: System Redux on older hardware when this comes out.
---
The Legend of Zelda: Skyward Sword HD – July 16th (Switch)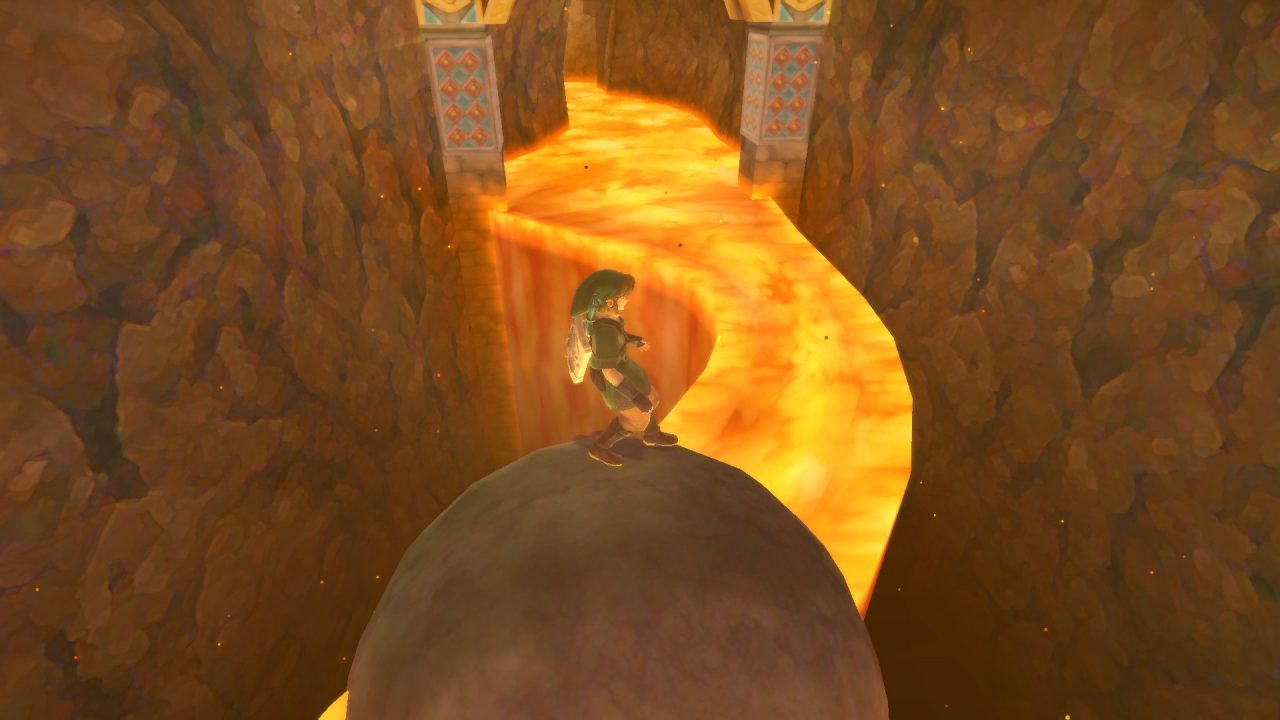 I'm not sure Nintendo needs to keep adding "HD" to the end of its remasters, but here we are, I guess. In any case, The Legend of Zelda: Skyward Sword HD is a breath of fresh air for a 2011 mainline title whose limitations are precisely the inspiration series producer Eiji Aonuma needed in order to go in entirely the opposite direction six years later. Skyward Sword is probably the truest "black sheep" of the 3D Legend of Zelda installments; a decade has passed since critics poured extreme praise upon the game, including from our overlord Mike Salbato. But it became increasingly apparent as the years passed that many Zelda fans do not share those opinions. I saw it all the time. I saw it all the time. "What went wrong?" "This is the first truly terrible Zelda." "How could Nintendo have released this?"
I've never really felt that way. I stand among those who still adore the game, warts and all. And make no mistake: there are warts. The degree of hand-holding the game inflicts upon the player is outrageous. (Skyward Sword hails from a time in which Nintendo was kind of infamous for treating its players a bit… dumbly.) The exploration is subpar, and there's a particularly repetitive recurring boss encounter.
But beyond all that, it's a gorgeous, painterly game that pays the greatest attention to narrative and characterization in the franchise. It doesn't always succeed, but when it does, it soars not unlike Link's Loftwing. There's a love-to-hate-him antagonist, a delightful rendition of the titular princess, and a sidekick with a red pompadour whose character arc is legitimately rock-solid. Nintendo has embellished these elements with numerous quality of life adjustments that will surely make Skyward Sword HD shine superior compared to its original Wii form. Forgive me for typing thrice as much here than anyplace else this week but color me excited for more. Fi did nothing wrong.
---
I've gone and inserted Ring Fit Adventure's cartridge into my Switch. That's the first big step. Tomorrow morning, I am going to have a ball of a good time… or die trying.
Presuming I survive, please rejoin me next week for another exciting episode of RPGs Coming This Week! Except it will be RPGs coming next week in that case, but I won't classify it as such because we'll be living in next week, so… you see, and… anyway, goodbye.