There aren't many new RPGs coming this week. Chaos.
For as long as I have been with RPGFan, I've only known one thing. I have to kill Chaos.
I opened my back door and a squirrel stared at me like I interrupted a funeral. Looks like Chaos has been waiting for us.
One time, at band camp, I saw an entire stack of books fall into a pool from a second-story window. I saw Chaos.
Chaos has to ask himself. Does he feel lucky, Chaos?
He doesn't. Because I'm going to kill Chaos.
I'm Quinton Garland.
---
Mist Legacy (Early Access) – October 5th (Windows)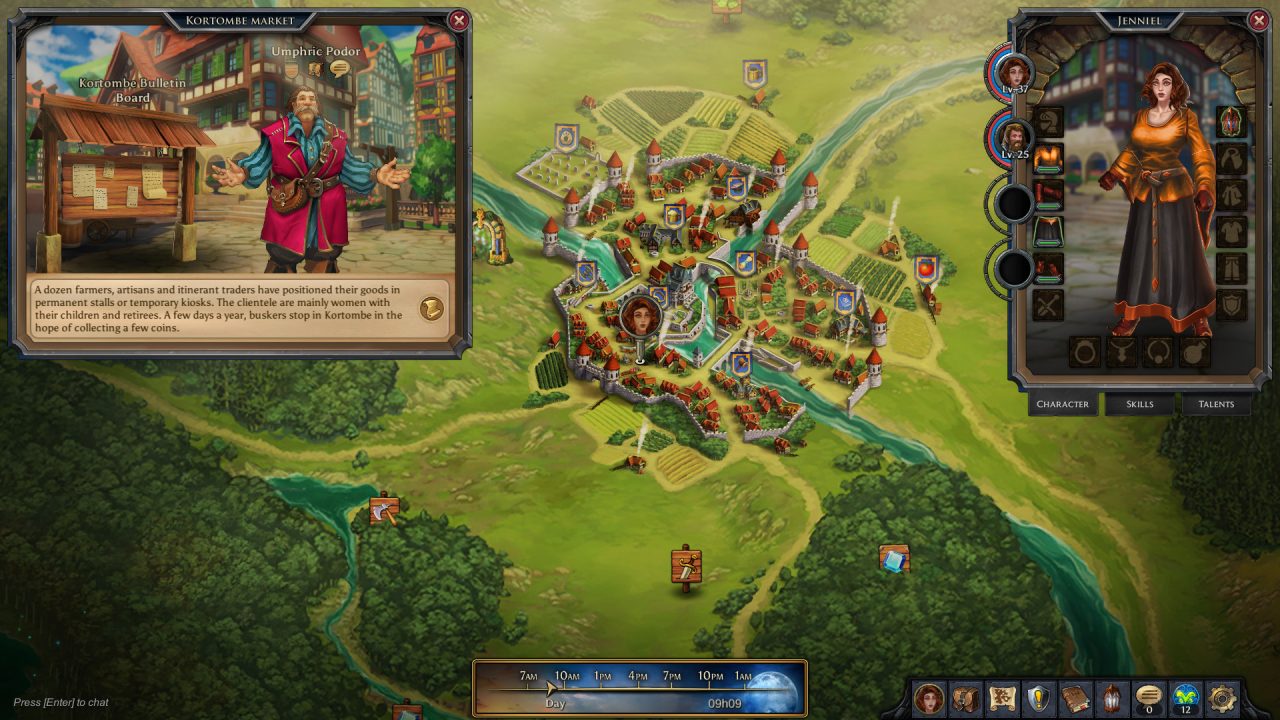 Virtys, the developer and publisher of Mist Legacy, wants you to try their game for free. They sure hope you like it. In their favor: it's a neat-looking top-down, turn-based MMO in a world without a bunch of those. Also in their favor: what else are you going to play this week? And don't say Metroid Dread; I mean besides Metroid Dread. Virtys also really wants you to know that there's no jumping, no dodging, and absolutely no climbing to be found. A decade ago, such attachments to RPGs were curiosities, novelties, and other words that end in "-ties." In 2021, everything is an RPG. I applaud Virtys' commitment to zero action. It's like they're abstinent. Chaste, really.
You're from a world enshrouded in Mist. You're a Mistwalker. You escape the Mist. Thereafter, I beg you, Sakaguchi-san, return to Square Enix before it's too late. Only you can prevent… Chaos.
---
Vagrus – The Riven Realms (Exiting Early Access) – October 5th (Windows)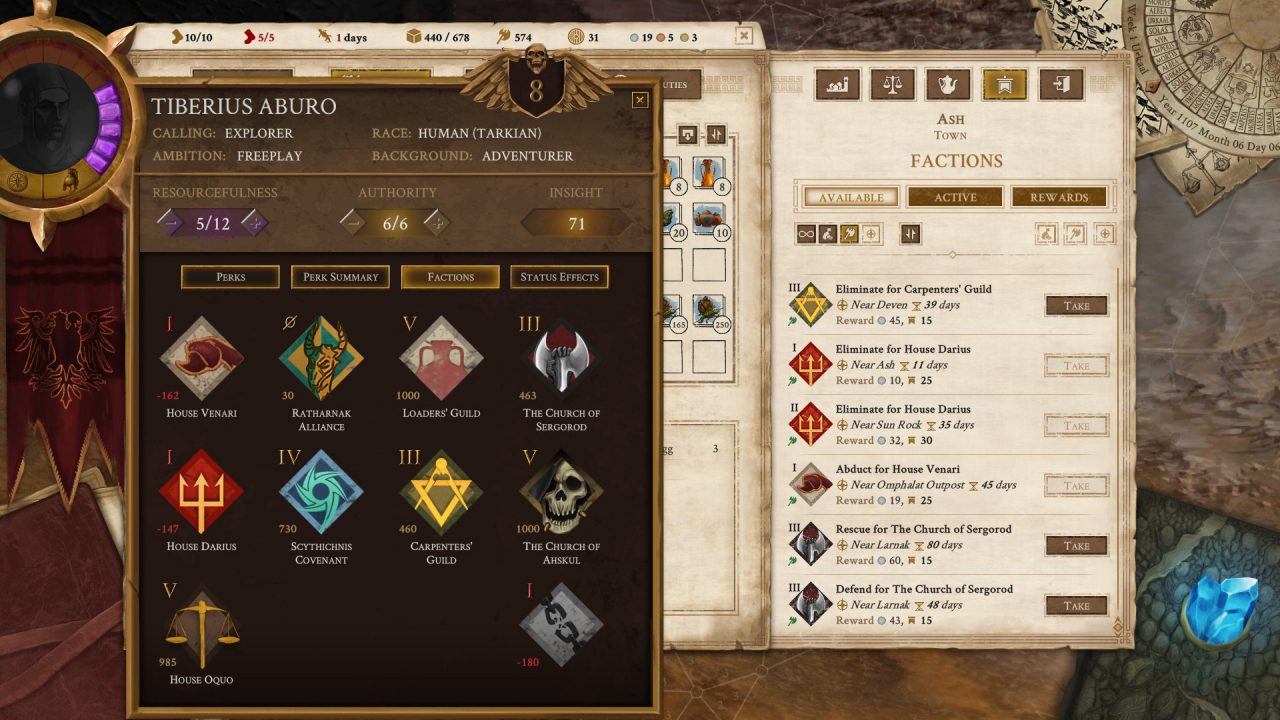 The realms are riven. Chaos reigns. I'm not going to stop doing this.
Vagrus – The Riven Realms has been out for a little over a year in Early Access, and in that time, it's won awards! Now, like Chaos emerging from the shadows of something that stood in front of Chaos, Vagrus arrives in full. It's a post-cataclysmic kind of world, which is, for whatever reason, perennial high fantasy vernacular for "post-apocalyptic." You and your roving band of allies will trade, battle, and wander your collective way across a tough world. How tough? Tough enough that Lost Pilgrims Studio literally has a disclaimer on their game's Steam page suggesting you give the game's free prologue a spin before dropping thirty bucks.
That's actually really cool of them. Smart play. I don't have anything cynical to say, nor am I going to reference Chaos.
---
Swordcery: Prologue – October 8th (Windows)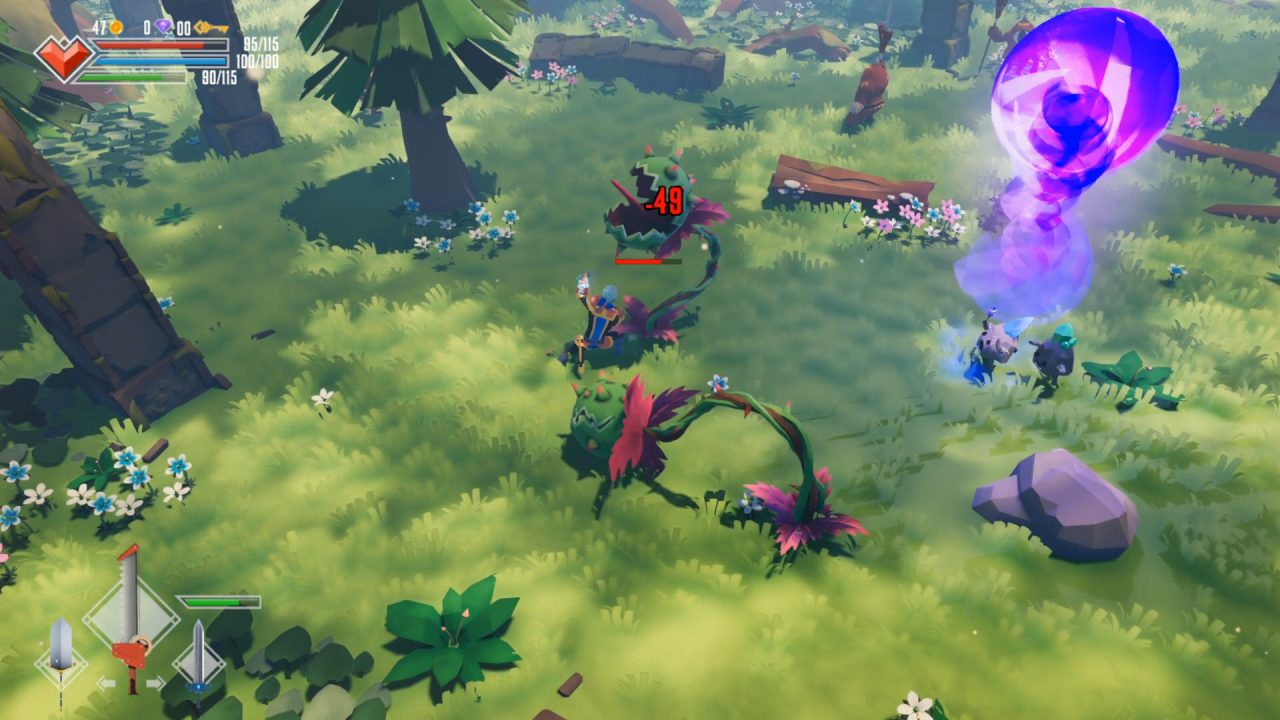 Speaking of free prologues, Swordcery: Prologue is a rogue-lite action RPG with a cool compound word for a name and a title that says it all — this is just a taste of bigger things to come. Here's a strange setup: a giant sword came crashing down from… somewhere, and triggered a ceaseless falling of smaller blades. Yes, it is raining swords. Only Colt, a hero who can wield these fallen blades, can save the world from the chaos. [Editor's Note: And this time, believe it or not, Quinton really doesn't mean that Chaos.]
What's nifty about Swordcery: Prologue is that every sword Colt fetches is essentially its own "job class." You'll want to put some time into learning the ins and outs of each one and combine your chosen saber with Colt's innate "swordcery" abilities, because why use lame words like "spellblade" when you've struck literary gold? In this prologue, you'll have access to Shortsword, Titan Sword, Katana, and Dual Swords. What a slasher.
---
I'm Chaos.
I was waiting for you at the bottom of the page.
I'm evil.