It is satisfyingly brisk outside. I am satiated. The leaves are changing. The wind is beginning to howl. And yesterday, I saw a squirrel bundle up with two other squirrels for warmth. I even drank a pumpkin spice latte.
Do you like pumpkin spice lattes? Everybody seems to either love them or hate them. Why? Who knows? But I've seldom met a soul who's had a relatively neutral opinion of pumpkin spice lattes.
I wonder if repeatedly typing "pumpkin spice latte" in this intro will prompt Google to appreciate the SEO in this text and propel RPGFan to super-stardom. That'd be weird, right?
Tell a friend, y'all! RPGs Coming This Week is the hottest thing since pumpkin spice lattes.
---
The Caligula Effect 2 – October 19th (PS4, Switch)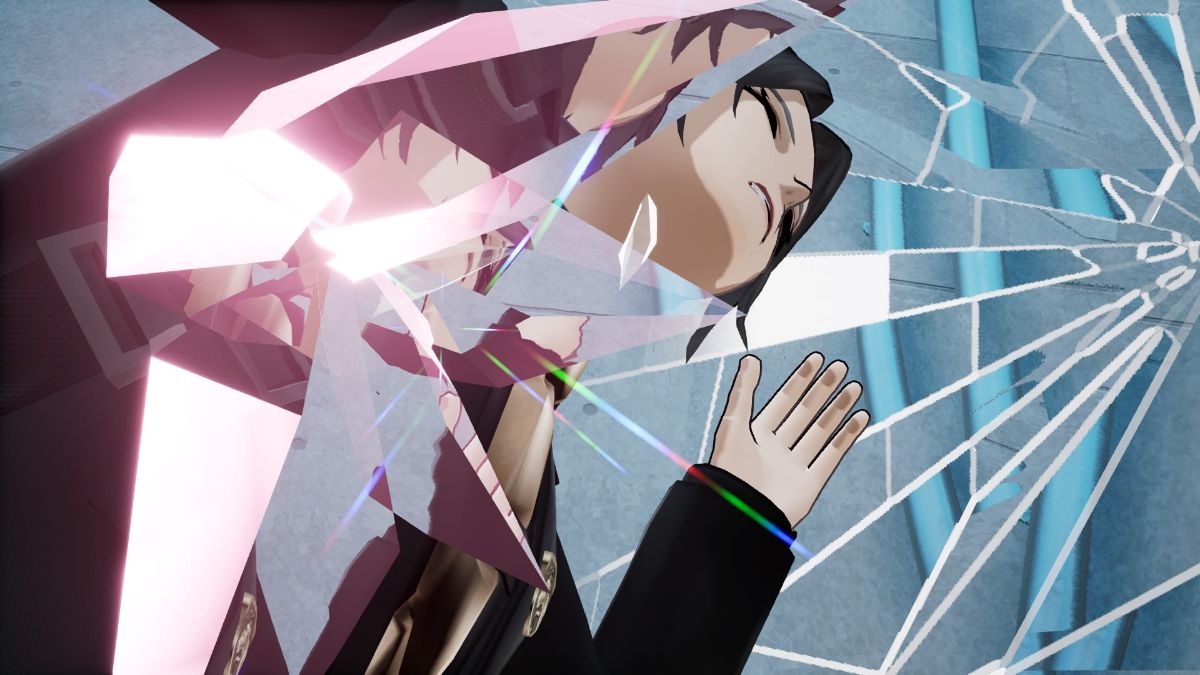 Few role-playing franchises turn quite so many heads these days, so it's smart marketing that NIS America's official website for The Caligula Effect 2 mentions Persona veterans right on the front page — scenario writer Tadashi Satomi and director Takuya Yamanaka.
There are also few phrases as "peak JRPG" as the following. "The Virtuadoll Regret creates Redo, a simulation in which people are trapped in a false reality." Nor are there modern JRPG setups quite so common as the hero as a high school student who bands together with other students, forms a club, and battles nefarious foes. Chock full of voice acting and plenty of groovy tunes, The Caligula Effect 2 looks pretty good. Here's hoping it surpasses its predecessor's critical consensus.
---
Sacred Fire (Entering Early Access) – October 19th (Windows, macOS, Linux)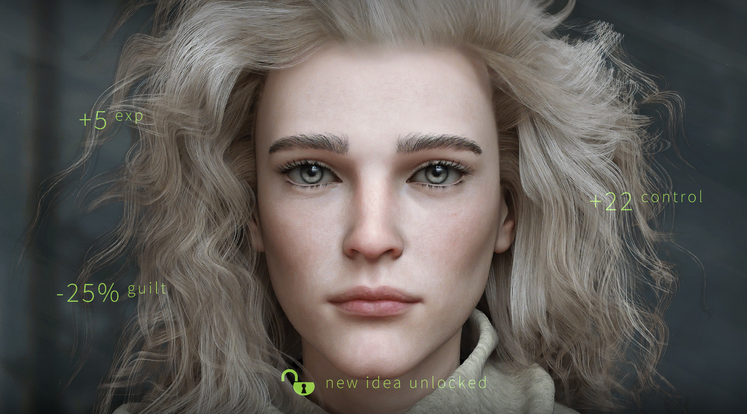 On the other hand, Sacred Fire spins its yarn in Ancient Rome — a rare treat. And while the game is only entering Early Access for the time being, what we've seen of it looks neat. Described as "a psychological role-playing game," Sacred Fire focuses its gameplay on narrative decision-making and building yourself up in just the right way to withstand the forces conspiring against you. Can your protagonist resist fear and anger? Can they withstand great pain? Are they capable of charming and intimidating the mighty Roman legions? Are they known for their goodwill? Their massive wealth?
It's a bit like reading Adrian Goldsworth's Caesar: Life of a Colossus, except that you're a rebel and not remotely so renowned. At least, that's what I hope to see from Sacred Fire because seriously, awesome book.
---
Disciples: Liberation – October 21st (PS4, PS5, XB1, XSX, Windows)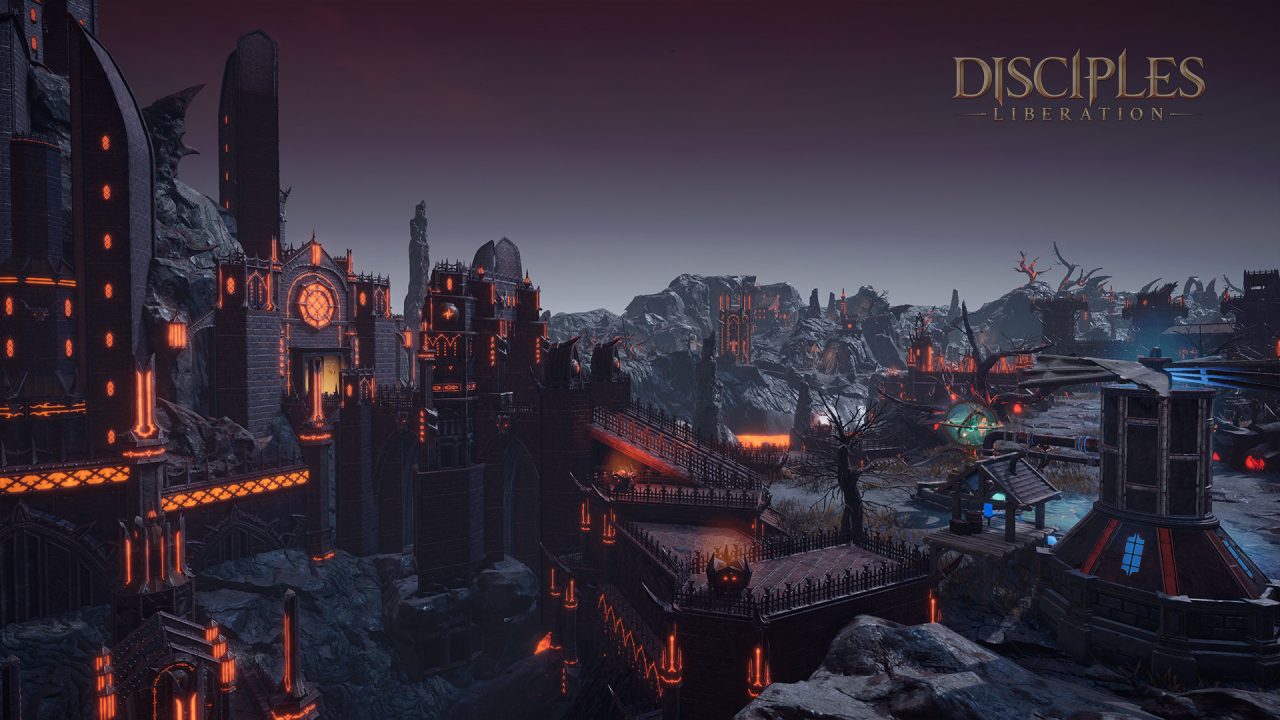 Turn-based combat in 2021? Neat, sign me up.
Wait, there's more. Disciples: Liberation is a mature, turn-based RPG from developer Frima Studio touting over 80 hours of story content. You'll amass an army against heavy-duty foes, including horrific boss monsters that'll each test your mettle in unique ways. Build your base and recruit lots of friends. You can even fight your real-life friends in two-player online skirmishes.
It sounds slightly like Dragon Age: Inquisition, except also kind of not. Between the Caesar nod and a Dragon Age reference, maybe I'm just compelled to list all my unrelated favorites today? Let's see if I can keep it up…
---
Echo Generation – October 21st (XB1, XSX, Windows)
There's something about Echo Generation's graphics that simultaneously enthrall and terrify me. I'm not sure that's how the wonderfully named developer Cococucumber wants me to feel, or maybe it does, but either way, I'm honest with my feelings.
You know how bands of kids tend to stick together and imagine themselves saving their towns from evildoers? They pretend to investigate supernatural occurrences. The whole shebang. As I'm sure you've guessed, the kids in Echo Generation, a turn-based adventure game, are dealing with real supernatural stuff. What you might not have guessed, on the other hand, is that they'll battle not only monsters but also mechs, along the way.
I like mechs. Especially these mechs. They're among my unrelated favorite things.
---
Evertried – October 21st (PS4, Switch, XB1, Windows)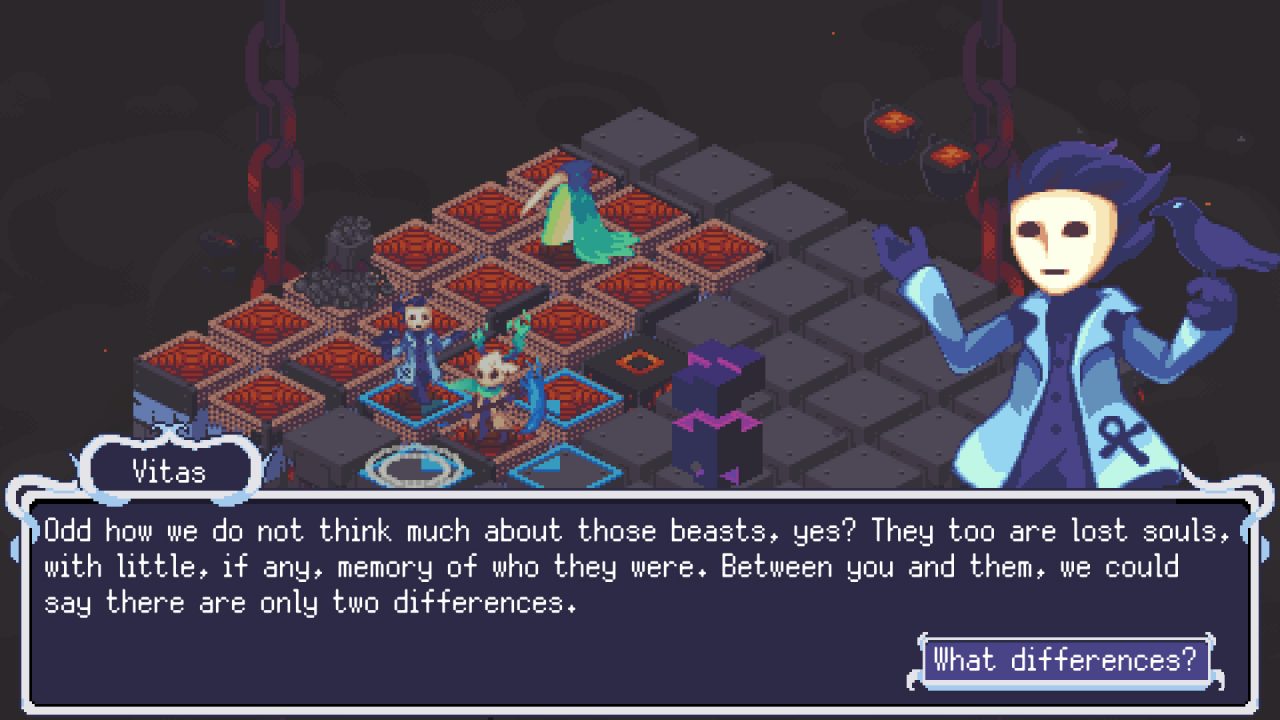 I'm dying to know the answer to the player's query in the above screenshot for Evertried, an upcoming isometric rogue-lite with one of the funniest titles of the year in my humblest of humble opinions. Ascend a mysterious tower, evade hazardous traps, fight your way forward, and always bear in mind that it takes (at least) two to tango because the enemy units always move in direct relation to you. What exactly does that mean? Villains traipse across the battlefield after you, every time, the AI determining its optimal route by studying your head-scratching decision-making skills.
Oh, and you do all of this while you're dead. Because this is the afterlife. Should you happen to give up forever, well, at least you tried.
My editor is going to smack me. Or maybe she'll forgive me when she realizes I'm citing her as one of my unrelated favorites. [Editor's Note: But what if someone else edits you this week, Q? Ever will you try to get this by me, and ever will I see it.]
---
The Dark Pictures Anthology: House of Ashes – October 22nd (PS4, PS5, XB1, XSX, Windows)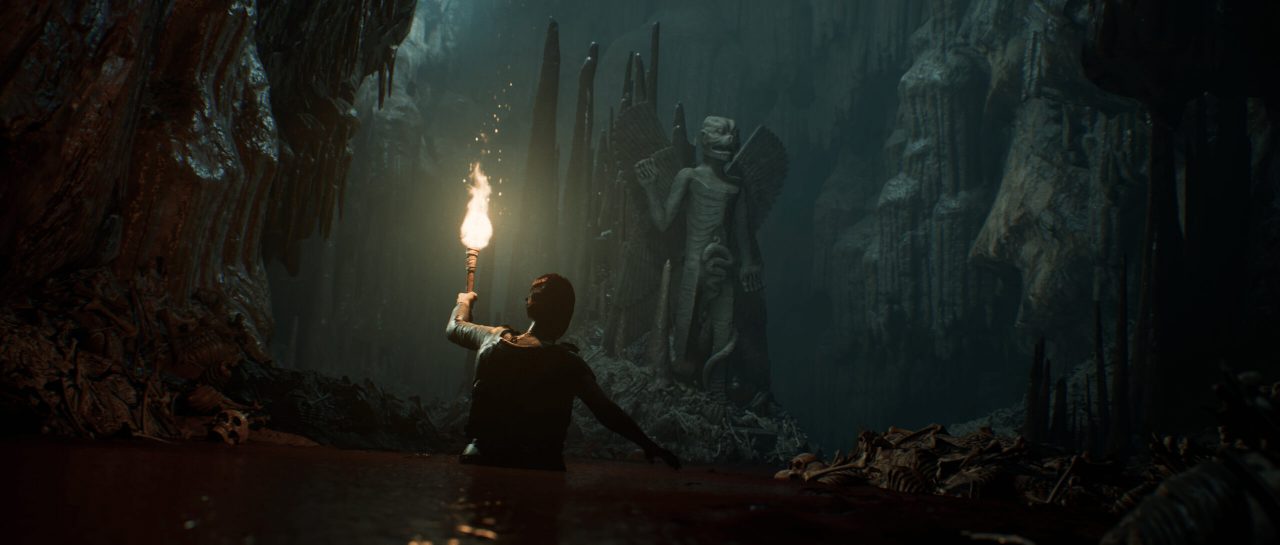 The Iraq War is finally coming to a close. Special forces agents seek weapons of mass destruction in the country's deep underground labyrinths only to tickle my history-loving ulnar nerve (better known as a "funny bone") by revealing that their efforts have led to the unearthing of an ancient Sumerian temple. And, since ancient Sumerian temples in popular media have a nasty habit of being filled to the brim with deadly, spiteful creatures, our special forces folks are in for the fight of their lives.
On its own, I'm not sure I'd be sold. The idea of playing as a bunch of soldiers doesn't hold a ton of appeal to me. But what makes The Dark Pictures Anthology: House of Ashes appealing to me is that the squad is forced to ally with Iraqi Ground Forces to make it through the night. "The enemy of my enemy" and all. Can the two forces set aside their differences to survive? I suppose that'll depend on you.
I need to keep injecting these entries this week with unrelated favorites, so here's a nice recipe for massaman curry.
---
Also Coming This Week
Ports? Aye! Additional brand new entries? You bet! Somewhat shorter descriptions so that I have time to catch up with Ring Fit Adventure today before my muscles wither into the abyss? Probably.
Dying Light: Platinum Edition – October 19th (Switch)
At long last, the Nintendo Switch can join its contemporaries in delivering an enhanced version of the 2015 blockbuster Dying Light. A first-person action game with improved visuals and the bells and whistles of the original game's DLCs, Platinum Edition is a perfect way to play.
Corpse Party (2021) – October 20th (PS4, Switch, XB1, XSX, Windows)
At Heavenly Host Elementary, the spirits of deceased kids are primed and ready to haunt high-schoolers. Corpse Party (2021) is a remastered spin on the 2018 release, and I've got to say, high-schoolers are already haunted by reminders of their days as elementary students so this just adds to the horror.
Elyon – October 20th (Windows)
Open-world. Action. MMORPG. Free. If one of those four terms intrigues you, consider checking out Elyon over on Steam. If two of them do, strongly consider doing so. If three of them sound savvy, hurry up and click that link. And if you're four-for-four, I don't know, click multiple times?
Collection of SaGa: Final Fantasy Legend – October 21st (Windows)
"Nostalgia can be a powerful liar," wrote our wonderful Zach Wilkerson in his review of this Switch collection of old-school Game Boy RPGs earlier this year. He wasn't entirely impressed, but on the other hand, I actually rather enjoyed my trip down memory lane! If Zach's review doesn't ring entirely in sync with your thoughts, and you really, really like me, and also, you prefer PC over consoles, consider grabbing this on the 21st.
Spire of Sorcery (Entering Early Access) – October 21st (Windows)
Runaway mages run far away from their oppressive imperial captors to journey across a strange and dangerous land. Somewhere down the line, they come upon the titular Spire of Sorcery. So begins a quest to restore the tower to a mirror sheen and save a world from pending ruin. Have fun!
Reminiscence in the Night – October 22nd (Switch)
You're trapped in your apartment. You have no memory of your past. If that sounds like the pitch for a choice-based, point-and-click visual novel chock full of puzzles, you are either psychic or you know your visual novels incredibly well. Either way, Reminiscence in the Night is worth a look.
---
I'm drinking a pumpkin spice latte.
Google, Bing, all you crazy cats. I have 15 words for you. "Pumpkin spice latte. Pumpkin spice latte. Pumpkin spice latte. Pumpkin spice latte. Pumpkin spice latte." [Editor's Note: I don't even know what to say here, but feel I need to say something.]
Next week, join us in celebrating RPGFan's ascension as I analyze what it means to surpass Jeff Bezos in net worth.